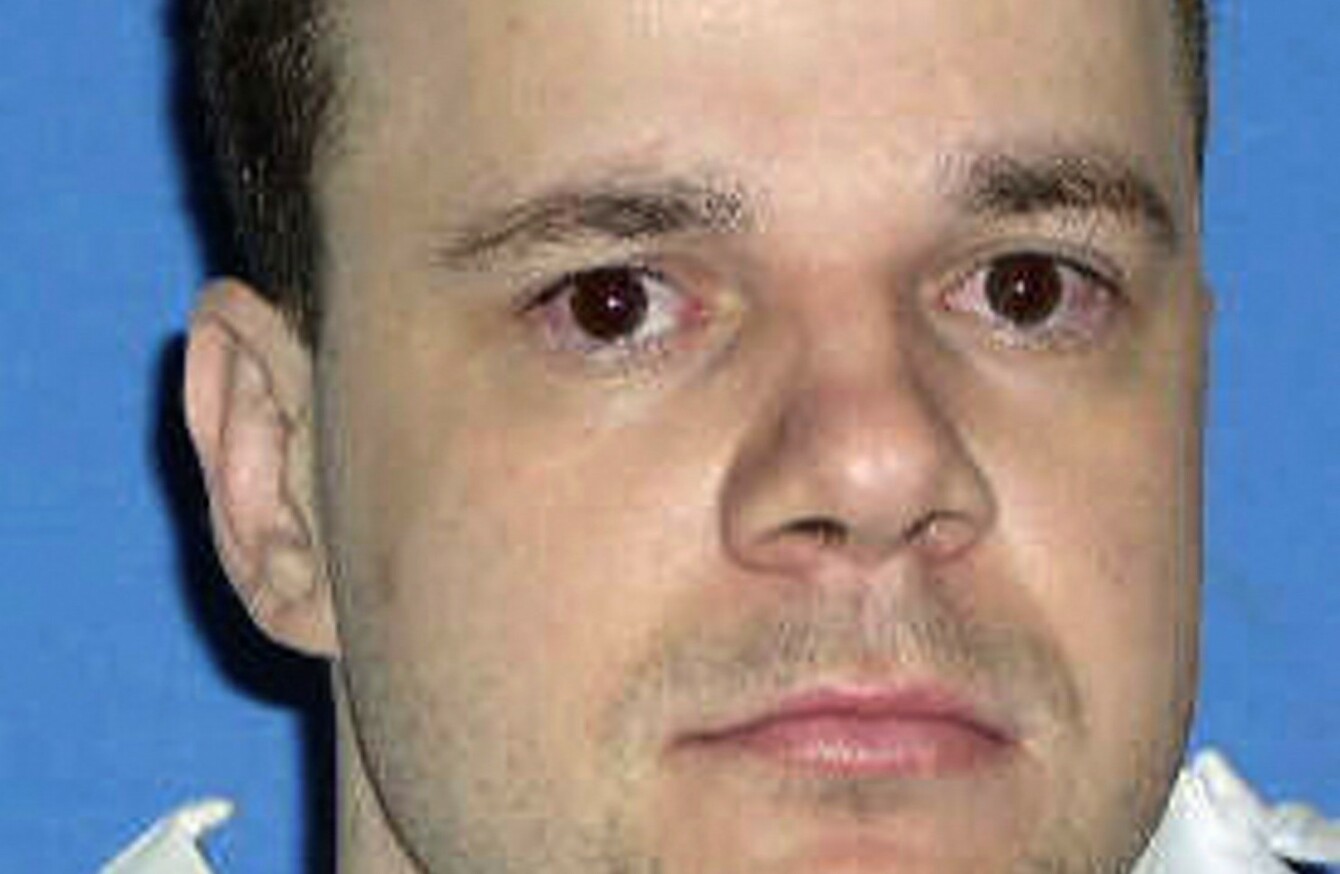 Jeffrey Wood
Image: Texas Department of Criminal Justice
Jeffrey Wood
Image: Texas Department of Criminal Justice
JEFF WOOD DID not kill the Texas shop assistant during a robbery gone wrong, nor did he even witness the shooting. But that didn't stop the most active capital punishment state in the US from scheduling his execution next week.
On the morning of January 2, 1996, Wood was sitting in a truck outside the shop at a petrol station in the city of Kerrville while his friend Daniel Reneau went inside to rob a safe.
Reneau had planned to stage an unarmed robbery before escaping into the hills with Wood's help. But the plan went awry when Reneau shot the store employee in the head after he refused to comply.
Hearing the gun go off, Wood rushed into the store to find a blood-soaked scene. He helped Reneau remove a video surveillance recorder before the two men fled, taking the safe and a cash box.
They were arrested the following day, quickly identified by witnesses. Reneau was put to death in 2002.
'Law of parties'
Wood, who turns 43 on Friday, was sentenced to death under Texas's so-called law of parties, under which anyone involved in a criminal plot resulting in death is equally responsible, regardless of actual involvement or intent.
Prosecutors argued that Wood could have anticipated that a murder would take place.
But activists, along with Wood's attorneys, are fighting to halt the execution or at least obtain a reprieve.
"I have never seen an execution in the United States with this low of a level of culpability as Mr Wood has," said the defence lawyer for Wood, Kate Black.
"I think that this case is a really strong example of the problem with the law of parties, and I think that the (Texas) Court of Criminal Appeals will take that very seriously."
Child's IQ
But even in Texas, which executes far more inmates than the other 30 states that exercise the death penalty, Wood's case is an outlier.
Black claims that Wood, who is said to have the IQ of a child and severe mental disabilities, was unaware that Reneau – whom he had met just two months earlier – would carry a firearm into the shop.
Wood's family and activists have worked hard to stop the lethal injection set to take place next Wednesday.
Several dozen evangelical leaders have also written to Texas Governor Greg Abbott demanding clemency.