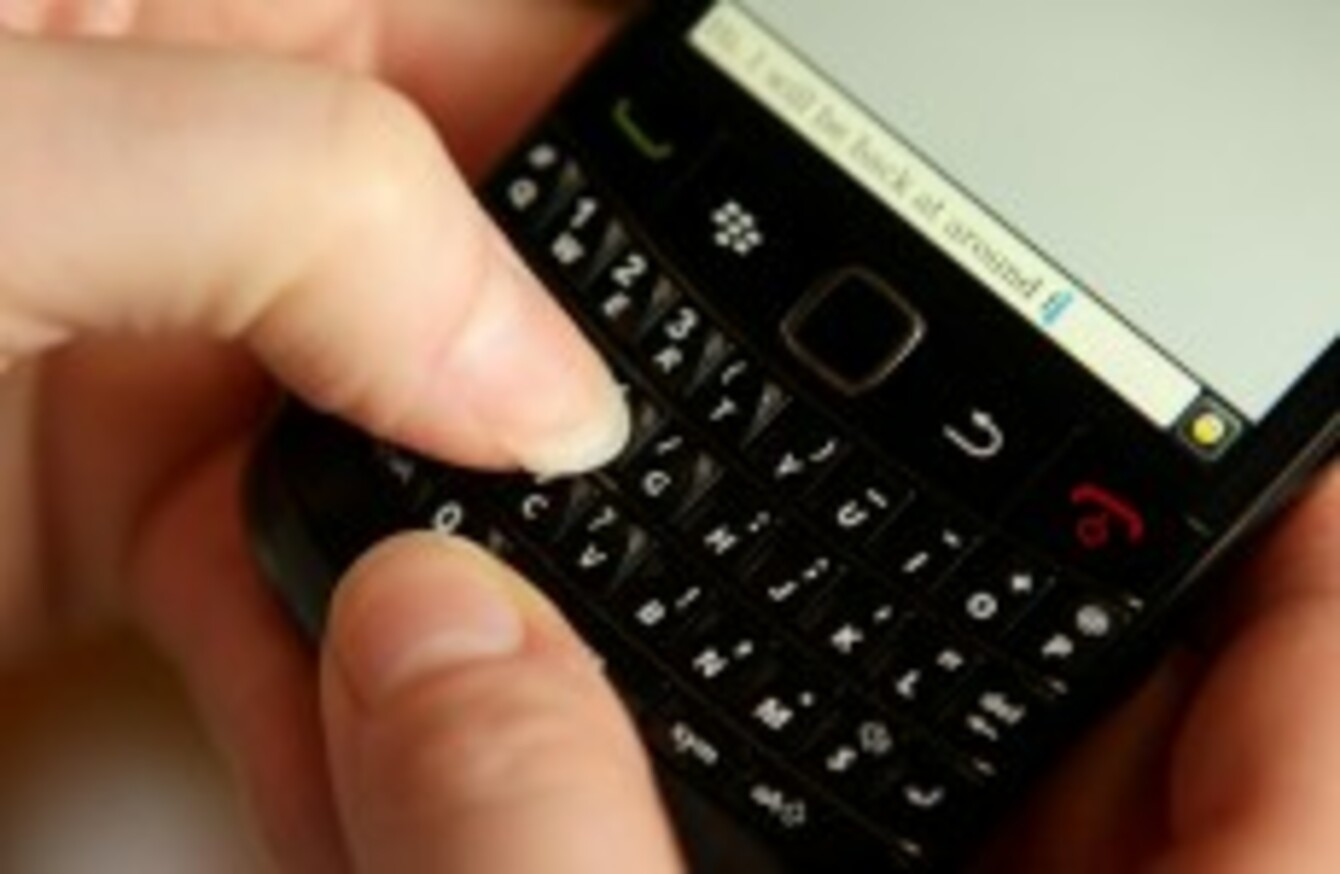 Image: Dave Thompson/PA Wire/Press Association Images
Image: Dave Thompson/PA Wire/Press Association Images
PEOPLE ARE MORE likely to text each other than call on the phone in the UK, new research shows.
In fact, texts are so popular that the average UK consumer sends 50 a week – and 150 billion text messages were sent in 2011.
Browsing
That's according to Ofcom, the independent regulator and competition authority for the UK communications industries, which said in its annual communications market report that people spend 90 minutes a week accessing social networking sites and email on their phone, as well as browsing the net.
This is the first time ever that it has seen fewer phone calls being made on both fixed and mobile phones – overall time spent on the phone fell by 5 per cent in 2011.
There was a a 10 per cent fall in the volume of calls from landlines, and for the first time ever, a fall in the volume of mobile calls (by just over 1 per cent) in 2011.
Teenagers
It says that teenagers and young adults are leading the changes.
According to the report, 96 per cent of 16-24s are using some form of text based application on a daily basis to communicate with friends and family; with 90 per cent using texts and nearly three quarters (73 per cent) using social networking sites.
By comparison, talking on the phone is less popular among this  age group, with 67 per cent making mobile phone calls on a daily basis, and only 63 per cent talking face to face.
Smartphones
More than a third – 39 per cent – of adults now own a smartphone, a 12 per cent increase since 2010.
There are on average three devices in UK homes from which people can access the internet – such as a laptop, smartphone or games console. But owners say they are using their PCs and laptops less since getting a smartphone, when it comes to watching video clips (51 per cent) or sending messages (47 per cent) for example.
People in the UK are now spending more time (24.7 per cent more) on their mobile devices.
The research also showed a rise of 9 per cent in households with a tablet device; that one in 10 UK adults now has an e-reader; and that over half of smartphone users say they use their phone in some way while out shopping.
Northern Ireland
When it comes to Northern Ireland, 34 per cent of adults now own a smartphone – a 62 per cent increase in the past year.
There has been a fourfold rise in the proportion of people who own a tablet computer, as 9 per cent of homes in Northern Ireland had a tablet in the first quarter of 2012.