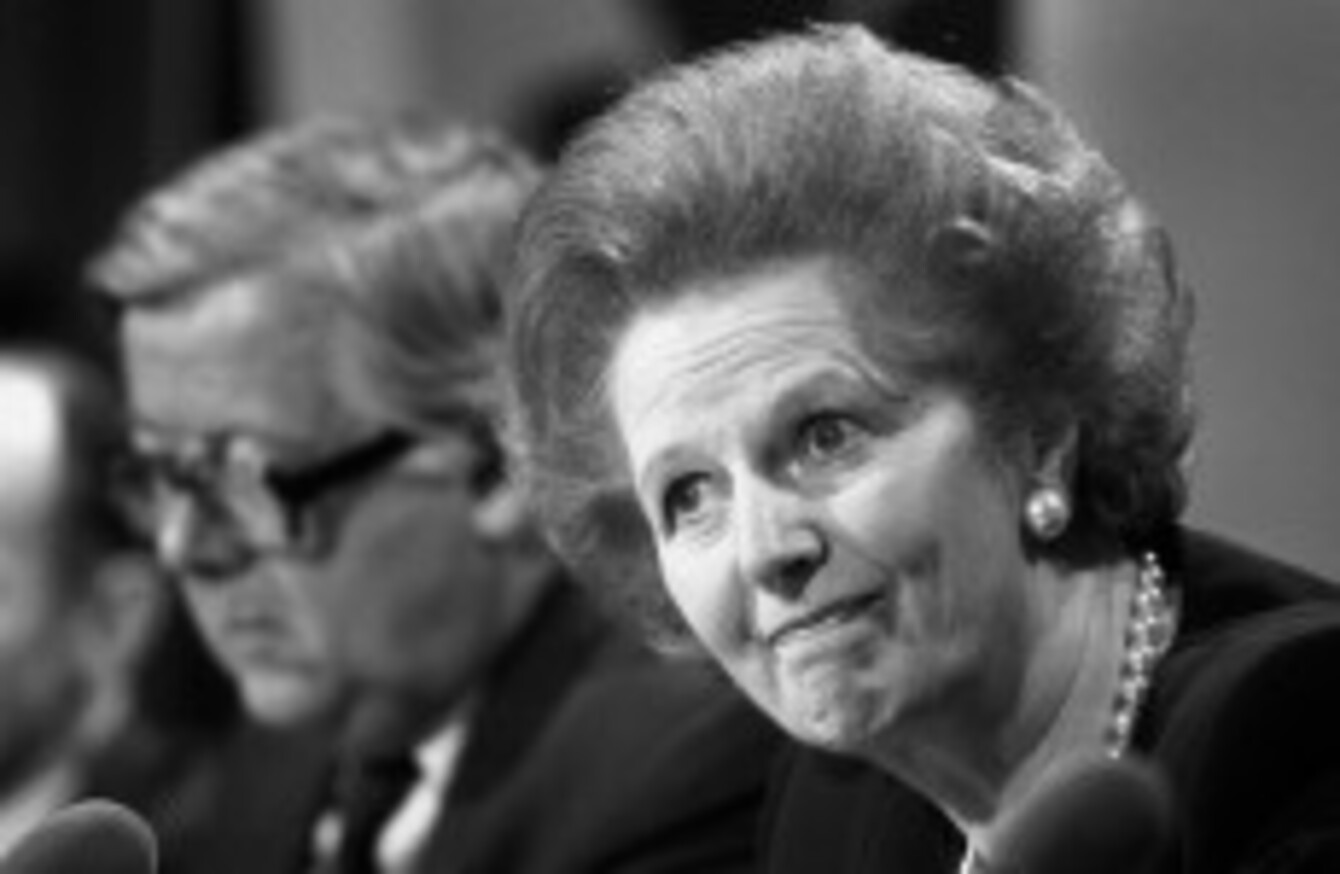 Image: Martin Keene/PA Archive/Press Association Images
Image: Martin Keene/PA Archive/Press Association Images
MARGARET THATCHER REPORTEDLY advised a Labour minister for Northern Ireland not to trust Irish people because 'they are all liars'.
Peter Mandelson told the Today programme on BBC Radio 4 this morning that it was the one piece of advice the former Conservative Prime Minister gave to him on the day he was appointed Secretary for Northern Ireland by the Labour government in 1999.
"Our paths crossed and she came up to me and she said 'I've got one thing to say to you my boy… you can't trust the Irish, they're all liars', she said, 'liars, and that's what you have to remember so just don't forget it', and with that she waltzed off," he said.
It was the only time that Mandelson met Margaret Thatcher. Mandelson, who was a senior architect behind Tony Blair's Labour government from 1997 onwards, said he "didn't feel [he] knew her well enough" to apply for a ticket to attend her funeral today.
Thatcher had a notoriously fractious relationship with political leaders in Northern Ireland and the Republic of Ireland during her tenure.
She refused to negotiate with the hunger strikers in 1981, was targeted by the IRA in the Brighton bombing of 1984, and signed the Anglo-Irish agreement with then-Taoiseach Garret FitzGerald in1985.
BBC journalist Joe Lynam on a message he received from Peter Mandelson this morning