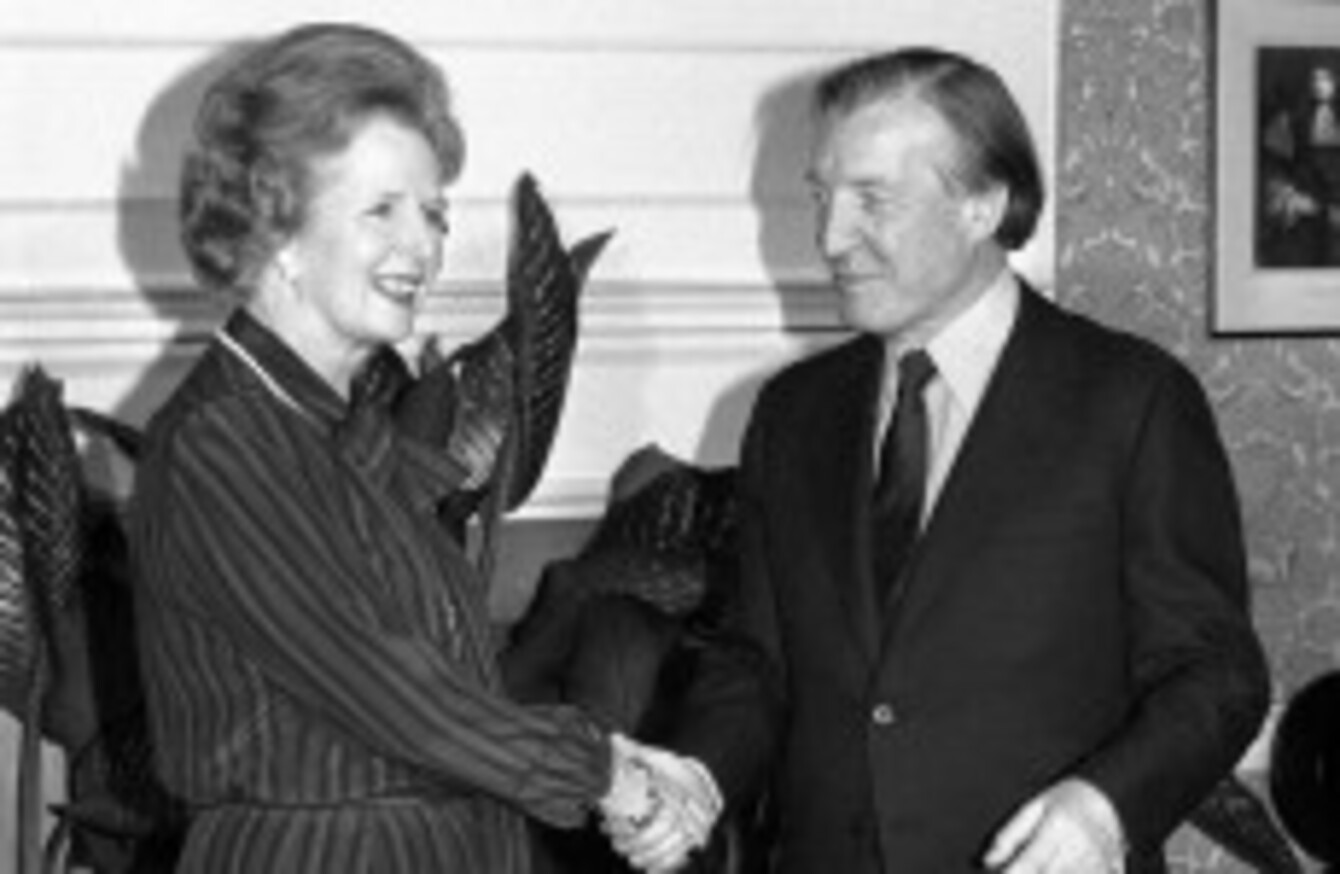 The Iron Lady meets the 'wily' man in Downing Street in May 1980
Image: PA Wire
The Iron Lady meets the 'wily' man in Downing Street in May 1980
Image: PA Wire
ROBERT HAYDON WAS the British Ambassador to Ireland in 1980, and in May that year he sent cables to then-British Prime Minister Margaret Thatcher, in advance of a meeting she was due to have with Taoiseach Charles Haughey at Downing Street.
Files released from the British National Archives under the 30-year confidentiality rule reveal that Haydon told Thatcher that Haughey held a "calculating and ruthless ambition" and that becoming Taoiseach had been the "overriding objective" of his life, reports the Irish Times.
The Irish Independent comments that the cables were a "double-barelled blast of insults and disapproval" which would have caused a serious diplomatic problem had they been revealed at the time. In fact some of the information has been locked away for another ten years.
Haydon said that Haughey had "acquired a taste for the good things in life" and that he was "immaculately turned out" with a nice sense of humour.
Haydon closed his thoughts on the former Taoiseach by saying:
I think he he is a tough, clever, wily man, no friend of ours, but not, perhaprs, actively hostile. He is conscious of his shady past (and present). Perhaps there is something in what one columnist wrote recently – that he is 'Ireland's answer to JR'.
Haughey was very happy with them meeting with Thatcher, according to further correspondence. He told Haydon that he was "most impressed" by her and that he thought there had been a "wonderful" atmosphere between them, reports the Belfast Telegraph.