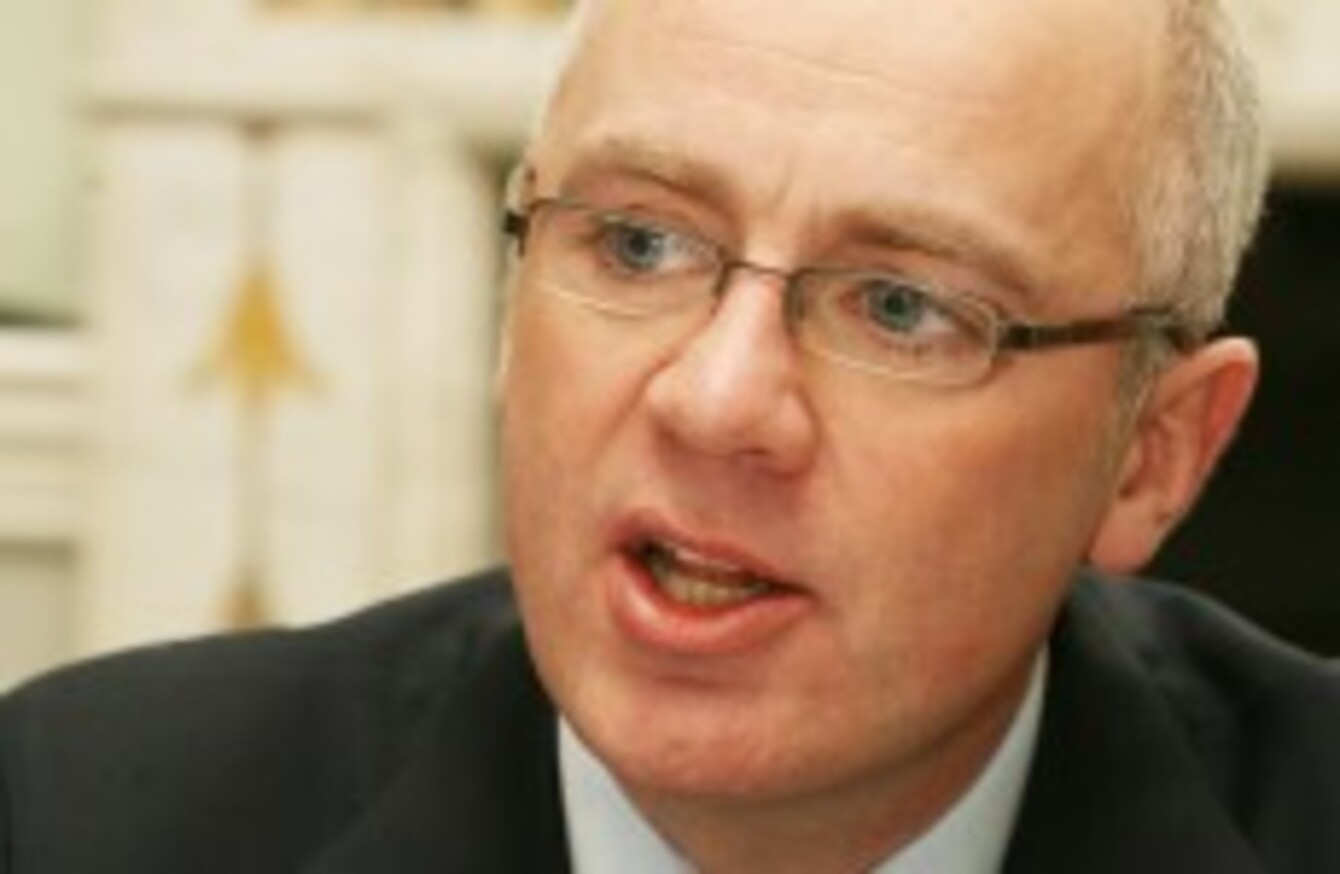 Anglo Irish Bank's former chief executive David Drumm
Image: James Horan/Photocall Ireland
Anglo Irish Bank's former chief executive David Drumm
Image: James Horan/Photocall Ireland
Updated 9.36
THE IRISH INDEPENDENT has published more recordings of Anglo executives discussing crucial matters concerning the bank in the run-up to the bank guarantee in September 2008.
In the latest recordings released on its website this morning, head of capital markets John Bowe and the bank's chief executive David Drumm are heard talking strategy ahead of a meeting with the Financial Regulator and the Central Bank on 19 September.
With the bank losing a significant amount of money on a daily basis – as much as a €1 billion – Drumm is keen to ensure that the State signs off on a significant cheque to boost the bank's coffers. This conversation came just over a week before the infamous bank guarantees.
The Independent points out that some of the language used is not suitable for a family newspaper and similarly we'd warn that readers may find some of the language below offensive.
Here are a few choice quotes from the latest recordings…
Was it a great day, a bad day, or a better day? Bowe isn't sure:
Bowe: "A great day but we lost a bill (billion). Yeah, the money, I mean, it was another bad day but, but perversely it actually felt like it was a much better day than it turned out to be."
Drumm won't take any messing from the authorities:
Drumm:

"It could be another bureaucratic, go-nowhere meeting. But having said that, I won't, I won't put up with that…

"I'll be forcing the agenda. Really, we'll be going down there with our arms swinging. I'm very clear on the proposal what we can and can't do."
Bowe and Drumm agree they need to sort Anglo out with money:
Bowe:

"I think the first order of business is, is sorting ourselves out "

Drumm: "No, no, that goes without saying. 'Do you have the cheque here now for the loan?' That will be the first thing I'll ask."
Drumm needs the money:
Drumm:

"We need the fucking loans because we're running out of money. 'We gave you the term sheet. Can we have the money?'"

Bowe: (laughs)
Drumm wants to keep it simple
Drumm: "Get into the fucking simple speak: 'We need the moolah, you have it, so you're going to give it to us, and when would that be?' We'll start there."
Drumm knows that Anglo holds the cards:
Drumm: "Because if they don't, don't give to us on Monday they have a bank collapse, potentially, if the fucking money keeps running out the door, the way it has been running out the door."
Drumm loves a good swear:
Drumm: "Yeah and we'll be saying: 'Yeah, because a stress because HBOS were fucking sold and Lehman's went bust and fucking Bank of America fucking took over Merrill's and other fucking non-normal things happened, you cunt.

Bowe: (Laughs) Yeah, I know. So, anyway…"
First published 8.23
Listen to the tapes in full and read more on the Irish Independent website >