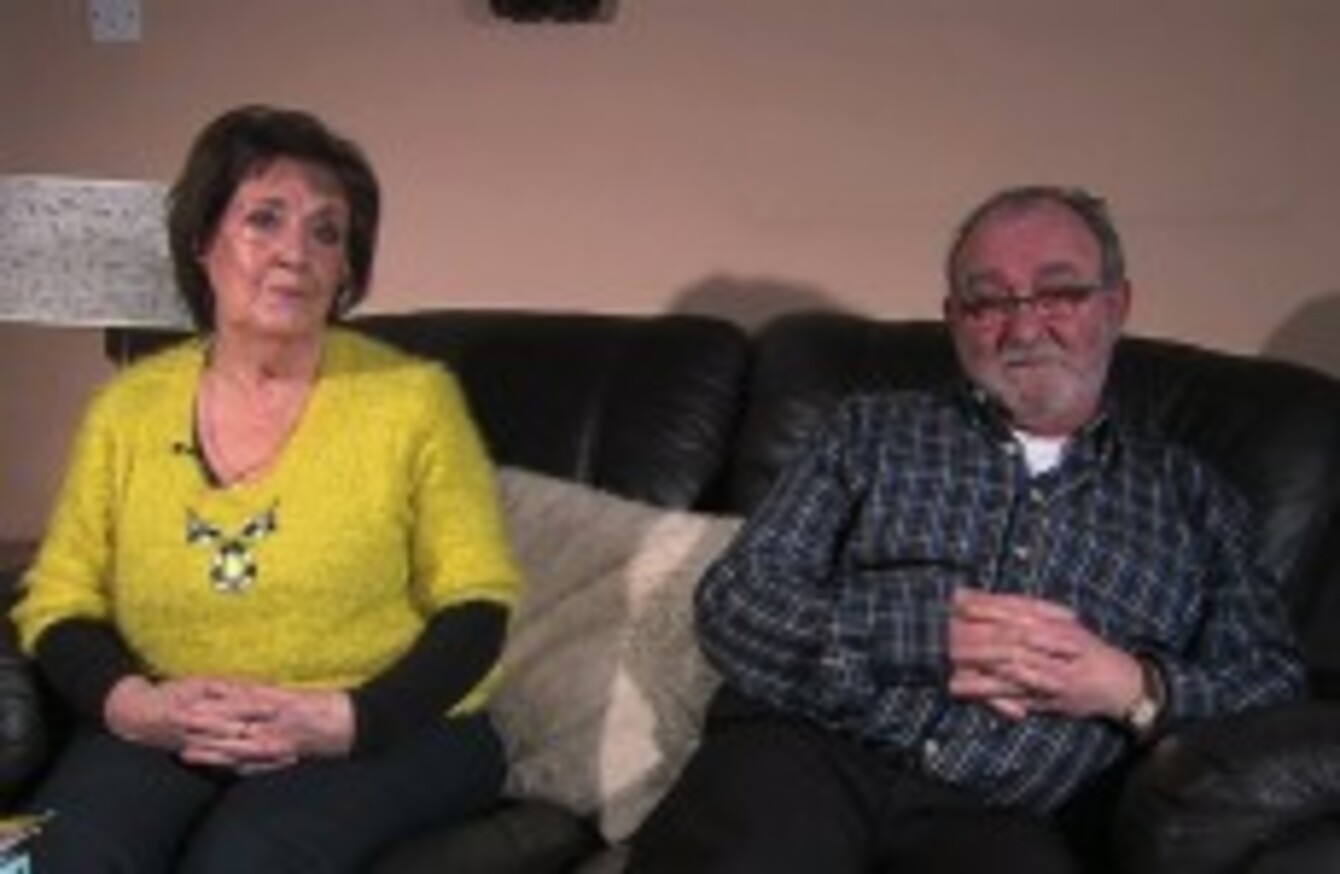 Seamus Roddy's siblings.
Image: RTÉ
Seamus Roddy's siblings.
Image: RTÉ
THE FAMILIES OF the six remaining members of The Disappeared have asked for their relatives' remains to be returned.
RTÉ's Nationwide programme will tonight tell the story of the families who are hoping that information will come to light that will lead to the discovery of their loved ones.
During the 1970′s and 1980′s republican paramilitaries abducted, killed and secretly buried sixteen people. Ten of those bodies have been recovered – but six families are still hoping that the vital details will be provided to allow them bury their family members.
It's thought that five of the missing six are buried south of the border and the sixth, Seamus Ruddy, a native of Newry Co Down, is believed to be buried in France, where he was killed in 1985.
Tonight's show includes interviews with a sister and brother of Seamus Ruddy, and with Oliver Mc Veigh from Dungannon Co Tyrone, whose younger brother, Columba, went out from his Dublin flat on Halloween night in 1975 to buy a packet of cigarettes but never returned.
Terry Ruddy says that he forgives the person who killed his brother, but wants the remains back.
There's no point in trying to pursue somebody for something that happened thirty years ago. There's no point in the information being withheld. Somebody knows where his remains are. Surely after thirty years if we can forgive the deed the remains could be given back to us. All we want to do is get the remains and give the remains a Christian burial.
Oliver McVeigh says that his mother never stopped buying his brother gifts.
She used to buy him Christmas presents, Christmas boxes like what she did, you know like small simple things like wallets or something like that and she used to buy him birthday presents, they would only be small tokens but she still would have done that. And she kept all his clothes even to the day she died.
Justice Minister Frances Fitzgerald says that the government is "strongly committed" to finding those killed.
The show will air tonight at 7pm on RTÉ One.
Anyone with information which may lead to the location of the remains of any of the Disappeared can contact the Independent Commission for the Location of Victims Remains on free-phone: 00800 55585500 or by post at ICLVR, PO Box 10827, Dublin 2