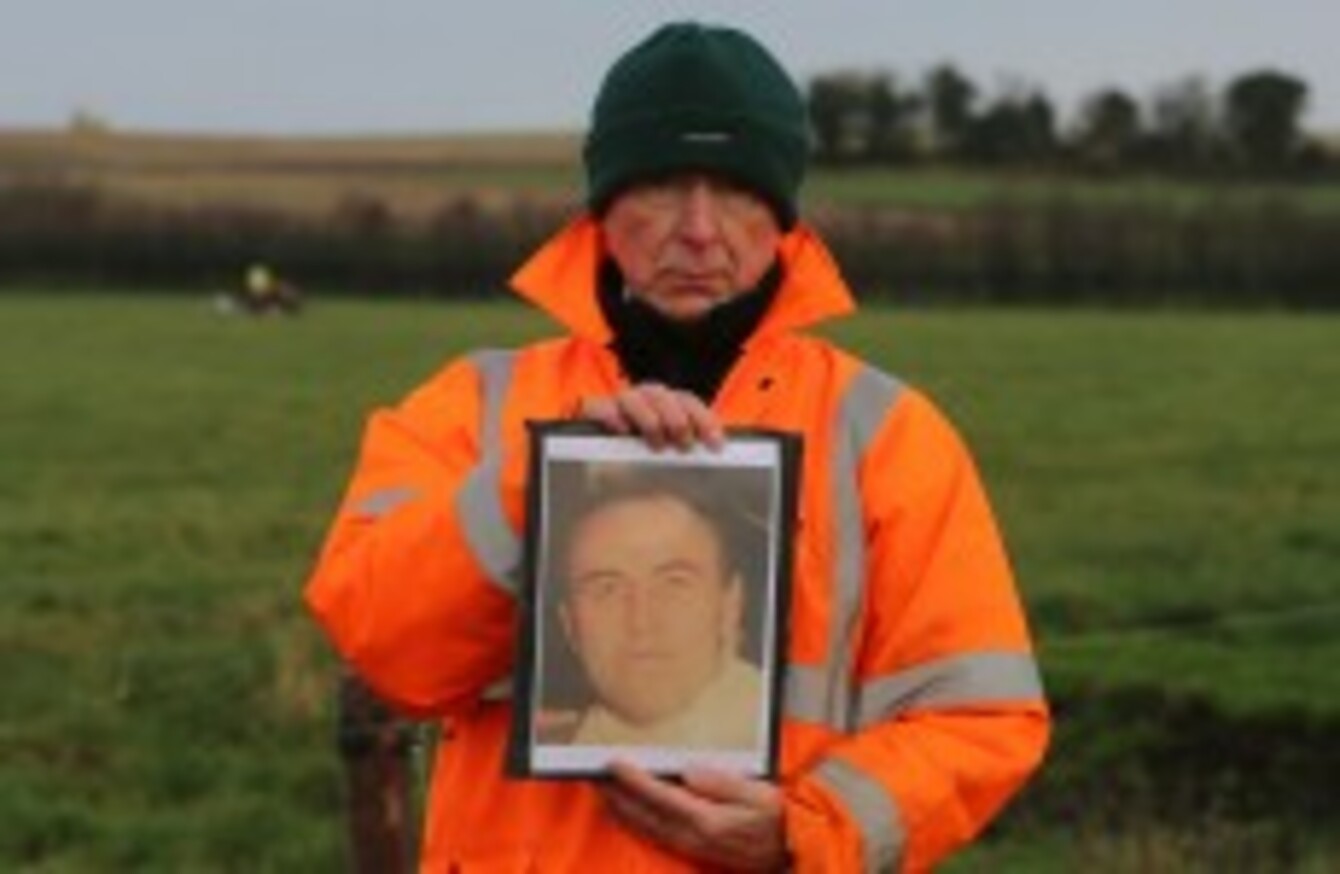 Lead investigator at the field in Coghalstown Co Meath.
Image: Niall Carson
Lead investigator at the field in Coghalstown Co Meath.
Image: Niall Carson
THE TEAM SEARCHING for people killed and secretly buried during The Troubles are about to break ground on a site in Co. Meath as they search for Joe Lynskey.
Lynskey was a former Cistercian monk from the Beechmount area of west Belfast. He went missing during the summer of 1972 and his remains have never been recovered.
The IRA took responsibility for his death in 2010 with a spokesperson confirming he was killed and buried in an unmarked grave.
The team from The Independent Commission for the Location of Victims' Remains (ICLVR) have narrowed down the search to a 15 acre site in Coghalstown and will today begin searching beneath the surface.
Lead forensic scientist and investigator Geoff Knupfer says the team "have good reason to believe that we are in the right area".
"While the terrain is not as rough as at Oristown where we found Brendan Megraw in October last we still have a difficult and complex task ahead of us," he said.
A body found in in a Meath bog in October were identified as Megraw. The Belfast man was then buried in November, 36 years after he went missing.
Today's development in the search for Joe Lynskey comes after a 'cadaver dog', trained to detect signs of human remains, and geophysicists investigated the site in Coghalstown last year.
But Knupfer has stressed that the recovery of the body is not guaranteed and that there are still some people who could help but have not yet done so.
"There are people who have information who have not come to the ICLVR even though there is a guarantee of complete confidentiality. It would be quite wrong to think that because we have started the search for Joe Lynskey that there is no need for someone who knows something of the events in Coghalstown in 1972 to give us that information."
Of the 16 people 'Disappeared', the Provisional IRA admitted responsibility for 13. The INLA took responsibility for one and no attribution has been given to the remaining two.
To date the remains of ten of the sixteen Disappeared victims have been recovered.