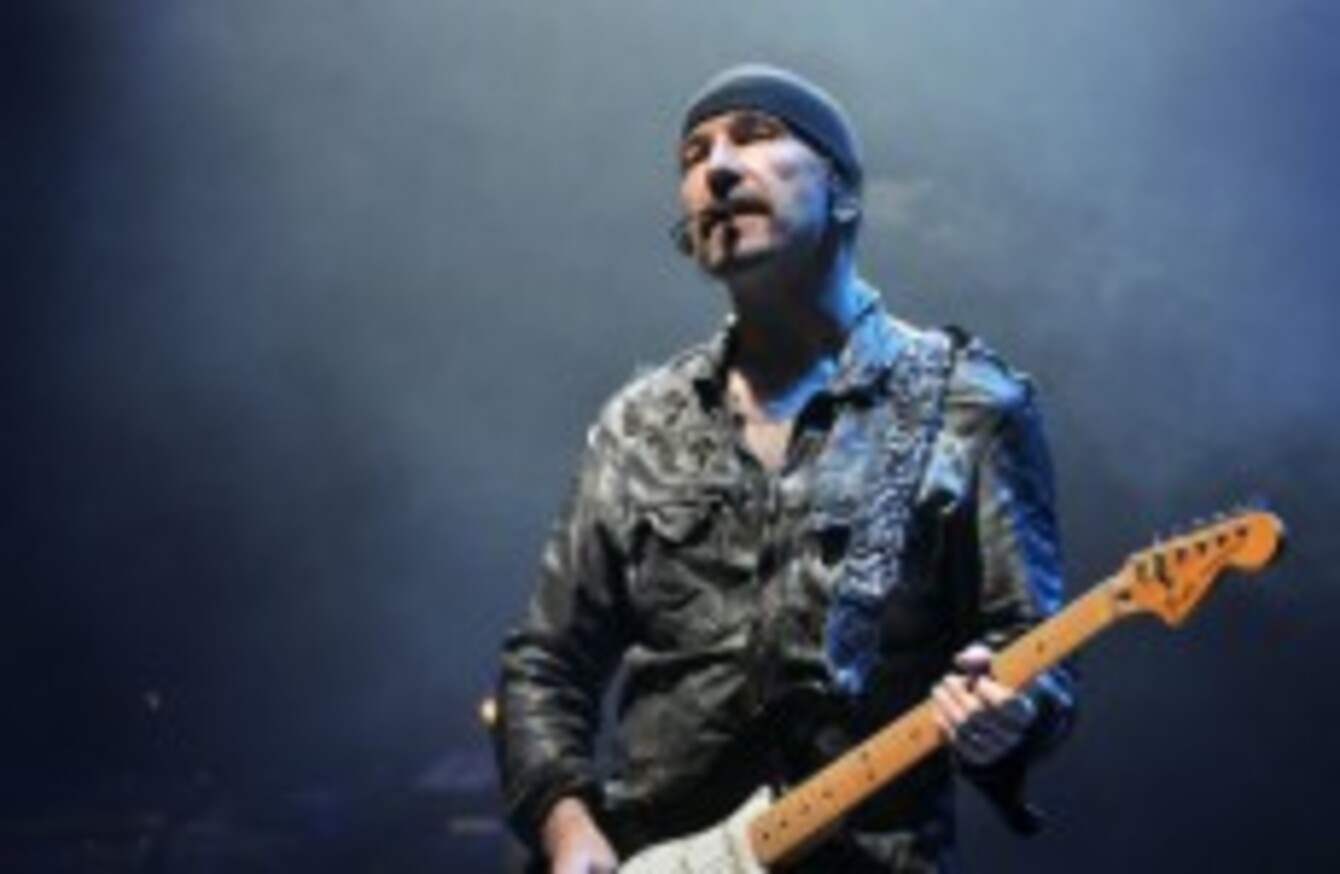 U2's guitarist the Edge performs on the main stage at Glastonbury Festival on Friday June 24, 2011
Image: Mark Allan/AP/Press Association Images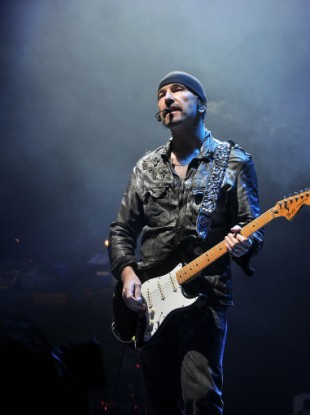 U2's guitarist the Edge performs on the main stage at Glastonbury Festival on Friday June 24, 2011
Image: Mark Allan/AP/Press Association Images
U2 HAVE COME under fire recently for their approach to paying tax – so when guitarist The Edge read a letter in a US newspaper he didn't like, he decided to let them know.
Using his band moniker, he wrote a letter to the Baltimore Sun in response to a letter to the editor.
That letter was titled 'Senator Cardin's affection for Bono's foundation is indefensible', and was carried in the Sun's 7 July issue.
The letter, written by Simon Moroney, was described by The Edge as containing "so many inaccuracies that it is pointless to attempt to correct them all".
The Edge (whose real name is David Evans) said that all the members of U2, and the band itself, have a "totally clean record with every jurisdiction to which they are required to pay tax and have never been and will never be involved in tax evasion".
Moroney's claimed in his letter that Bono "exemplifies the worst characteristics of Wall Street", both for excess and tax evasion.