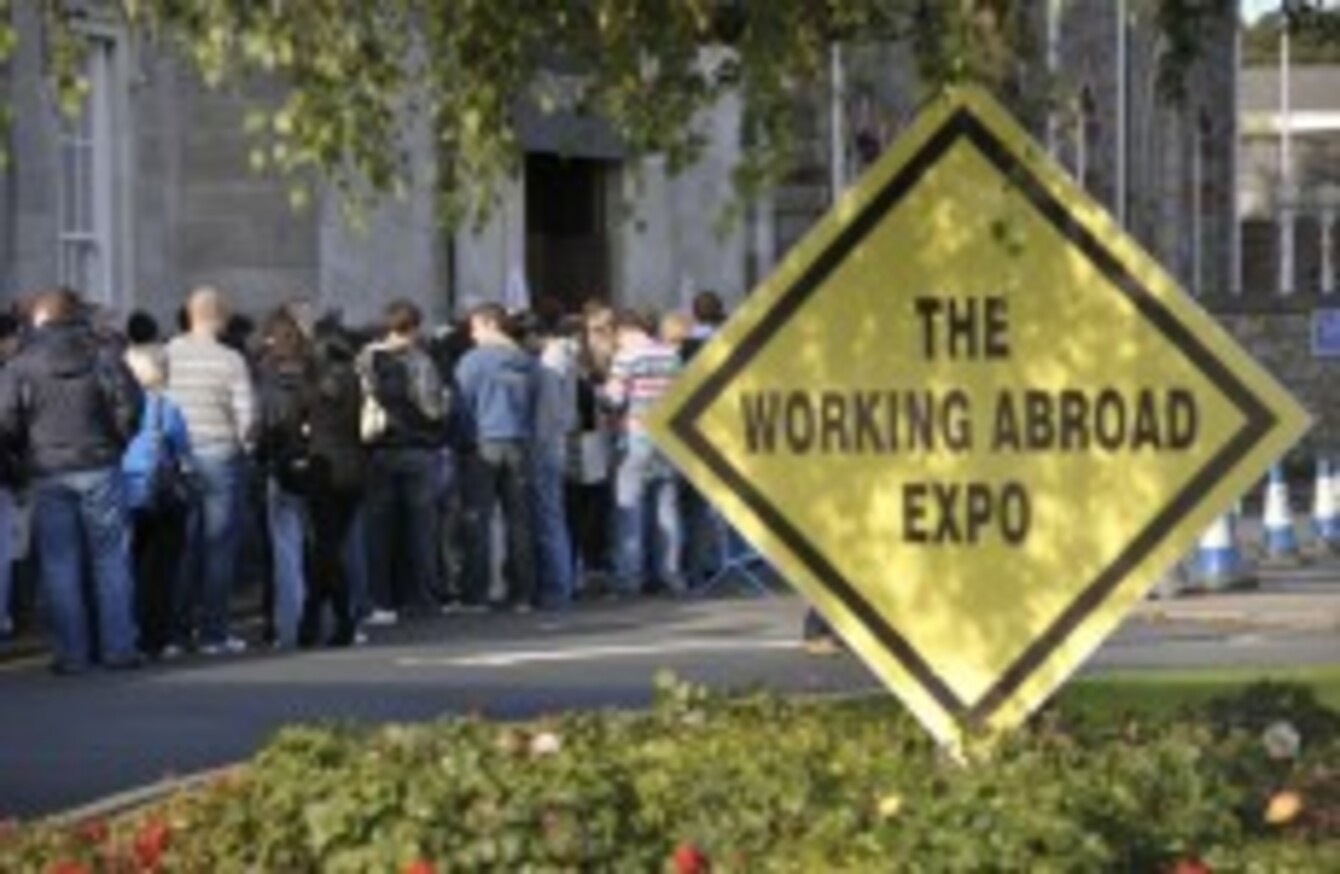 Image: Photocall Ireland
Image: Photocall Ireland
IRELAND HAS THE highest net migration in Europe.
Nobody leaves any country, including Kosovo and Lithuania, more than leaves Ireland. Our net migration in 2012 was around 35,000, but the numbers of indigenous Irish leaving are higher.
Without question, the hardest hit generation are those aged between 21 and 28. Over 30 per cent of Irish youths receive some form of income support.
But what happens without them? What is the impact on Ireland?
In part two of three, we look at the effects on sport and education.
Sport
Sport, culturally, is the lifeblood of many Irish communities, bonding towns and villages.
That ethos is being stripped away in many places as players in all sports head for pastures new.
In December, a survey by the Tipperary county board found that the county has lost 639 players in the last five years.
County secretary Tim Flynn said at the time that the survey showed the effects of the recession.
""I still believe that the results are a reasonable reflection of the trend over the past five years since the current recession took hold.
"The UK was the destination for 70% of our emigrant players whilst the USA was the second most attractive for about 18% ,with Australia at 12%."
Elsewhere, the buzzword is amalgamation as storied clubs aim to stave off extinction by combining their forces.
And it is not just in rural settings. One Dublin club member says his club have lost "at least 20, probably 30″ players in the last three years.
"You start to look around and think about joining up with other clubs, but that is messy, so you persevere and hope for a good crop of young lads to come through."
Last year, Mayo's Kilmovee club made headlines by posting an image of an "Emigrants XV" of players who had left their club.
And it's not just native games. The pinch is being felt across the board.
Stephen Findlater of TheHook hockey website says that field hockey is another sport impacted by emigration.
"If you take my own club (Three Rock Rovers), we won the All-Ireland in 2008, but since then we've lost 16 players from our first and second teams.
"The problem we have is that we get guys who come and play for a couple of months, or a year. But the guys who are gone, are gone for good."
Education
One area where the trend is different, however, is third-level education.
Rather than seeing a decline in mature students, many colleges are seeing an increase in 20-somethings going to college.
However, those seeking training are doing so firmly with job prospects in mind.
"What we're seeing," says Steven Roberts of Griffith College Dublin "Is an increased interest in the kind of areas that there are jobs in.
"So students are more and more looking at the jobs market. They are more focused on their opportunities."
Neither has the flight of 20-somethings affected the numbers enrolling in primary schools, with over 71,000 pupils starting junior infants last September.
That trend will continue, the Department of Education believes until 2019, suggesting that the effects of the loss of many of this generation will be long-term.
One veteran Meath teacher says that the only thing that has changed is the gender balance at the school gates.
"The ages would be more mixed, because some people have kids later and you'd see more dads now, but really, it seems that if people have young kids, they're toughing it out here.
"The ones without the kids are free to leave."
Next week, we look at Irish society and coming home.
Have you noticed an under reported effect of emigration? Email: paulhosford@thejournal.ie