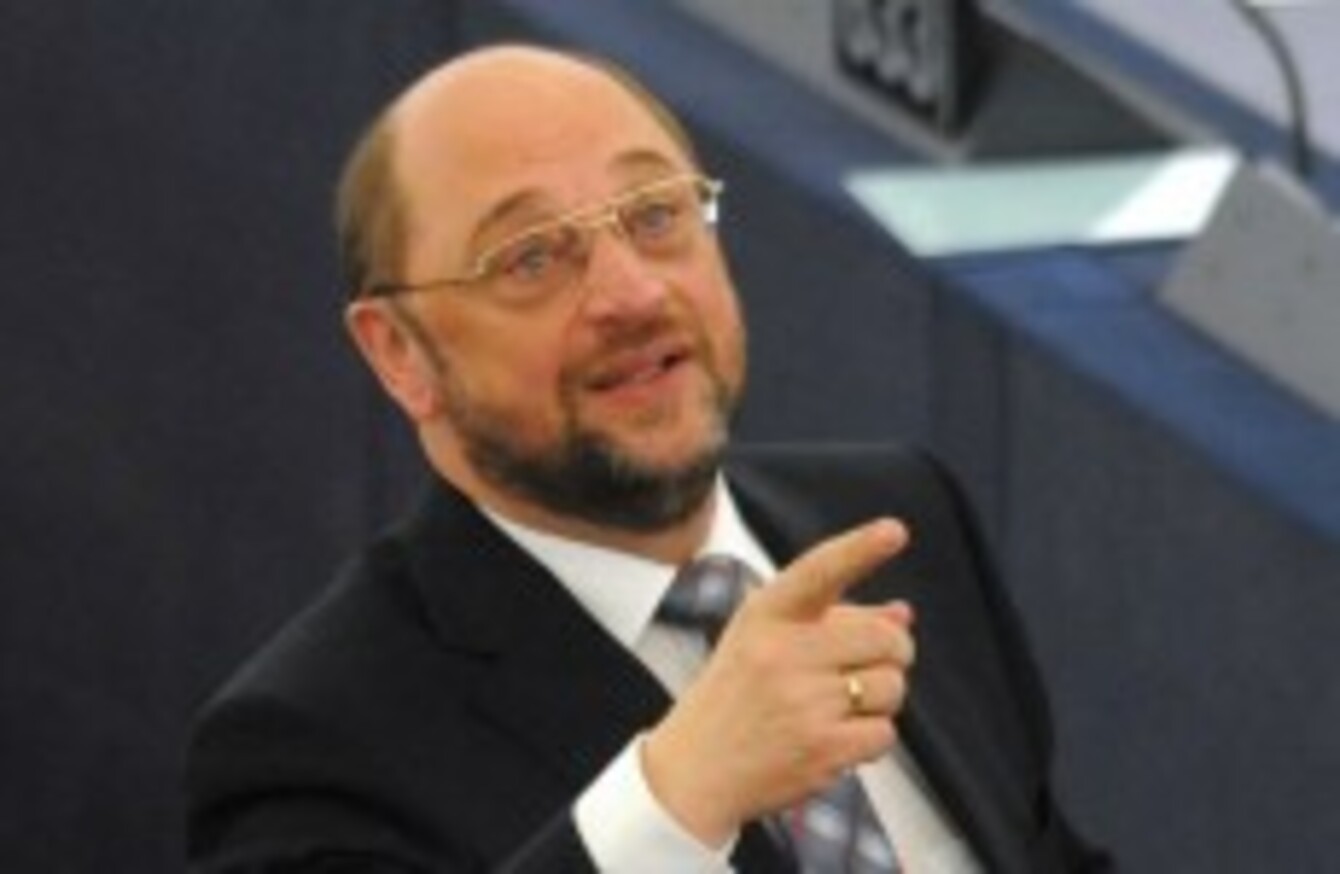 Martin Schulz in the parliament today
Image: Cedric Joubert/AP/Press Association Images
Martin Schulz in the parliament today
Image: Cedric Joubert/AP/Press Association Images
THE EUROPEAN PARLIAMENT has a new president after MEPs voted today to elect German Socialist Martin Schulz to the role.
The 56-year-old was elected with a large majority to replace Poland's Jerzy Buzek, with 387 out of 670 MEPs backing him. He will lead the parliament until the end of the current session in 2014.
So what's he like? Well, according to the Parliament's official website, Schulz started out as a small-town bookseller – running his own store in the small town of Würselen in north-west Germany for 12 years after leaving high school.
His hobbies include football – he's a fan of FC Köln – and reading, with historian Eric Hobsbawm apparently a favourite. Hobsbawn is a Marxist known for his work on the nineteenth century.
However, the height of Schulz's fame came in 2003 – when then-Italian leader Silvio Berlusconi took to the microphone in the European Parliament to accuse him of being a perfect choice to play a Nazi concentration camp guard in a movie.
Watch the incident – in Italian – here (Video: EUXTV)

The incident sparked a diplomatic row, with Germany lodging an official protest and Berlusconi reluctantly forced into a partial apology, the
BBC
reported at the time.
Schulz's appointment has been welcomed by Irish politicians including education minister Ruairí Quinn, who said they had worked closely together in international groupings. Quinn said Schulz "has been instrumental in providing a constructive critique of the actions of the Merkel-Sarkozy alliance".
Minister of State for Europe Lucinda Creighton also welcomed the result, saying: "The next two and a half years will be a challenging period for the European Parliament and I am confident that President Schulz is extremely well equipped to deal with those challenges."