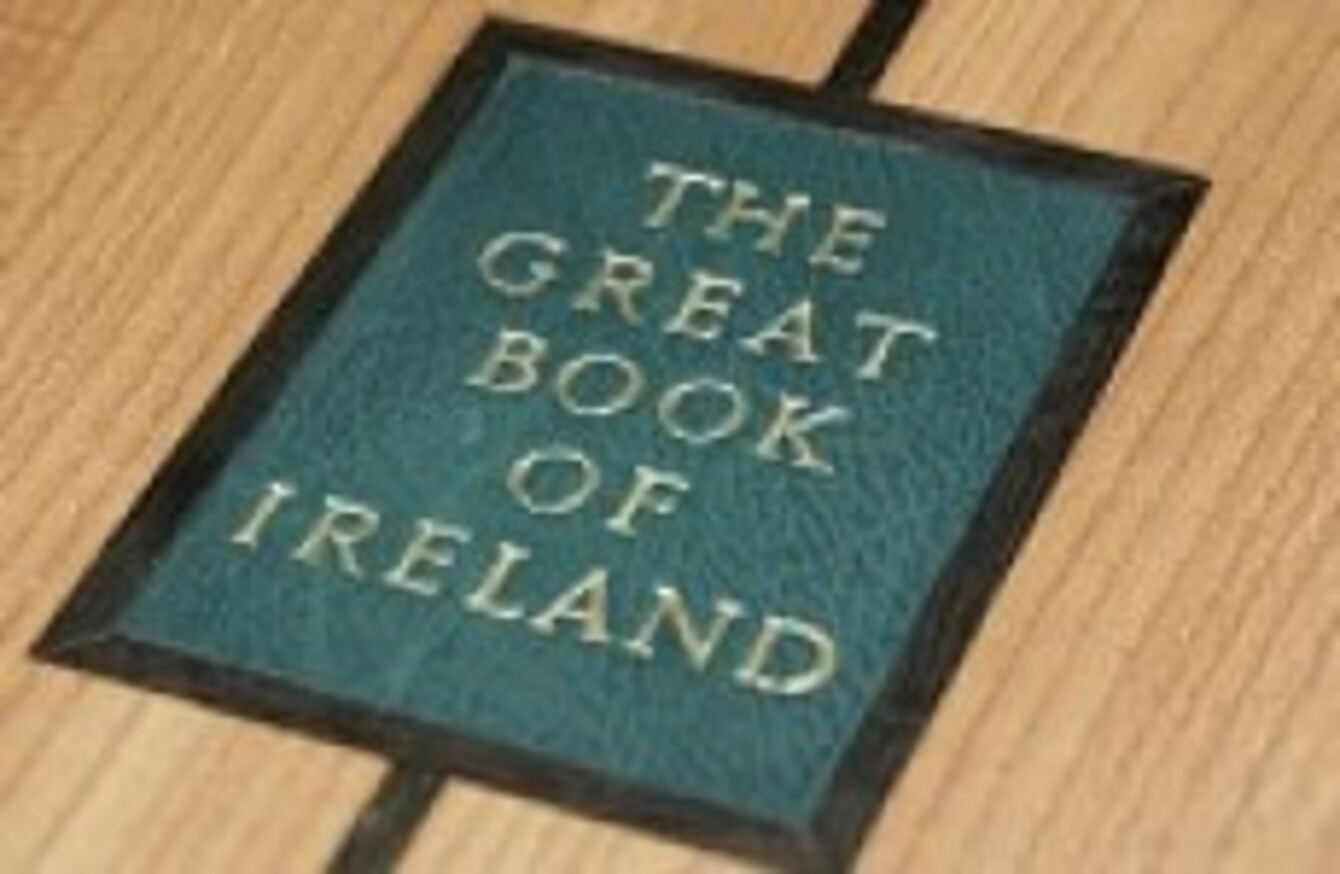 Image: University College Cork
Image: University College Cork
AFTER YEARS OF coveting it, University College Cork (UCC) is now the owner of The Great Book of Ireland (Leabhar Mór na hÉireann).
Having paid $1 million for the privilege, the occasion is set to be marked tomorrow by the President of Ireland, Michael D Higgins, when he signs the page containing his original handwritten poem, which he first composed in 1990.
Comprising of original work from nine composers, 121 artists and 143 poets, it contains the writings of three literature Nobel Laureates: Samuel Beckett, Seamus Heaney and Derek Walcott and was produced in Dublin between 1989 and 1991.
UCC raised the $1 million through private funding, both from individuals and organisations in Ireland and the US and having now obtained it, the college aims to preserve it and display it publicly.
Edited by Theo Dorgan and Gene Lambert, the money paid by the college will be split equally between Clashganna Mills Trust, a charity working for people with disabilities, and Poetry Ireland/Éigse Éireann, the national poetry organisation.
The President of UCC, Dr Michael Murphy, said:
UCC is proud to have played such a pivotal role to date in acquiring and safe-guarding this important national treasure. From here we must progress to the next step in the journey, which will be to preserve and display The Great Book, in order that its artistic richness may be put at the disposal of the wider community.