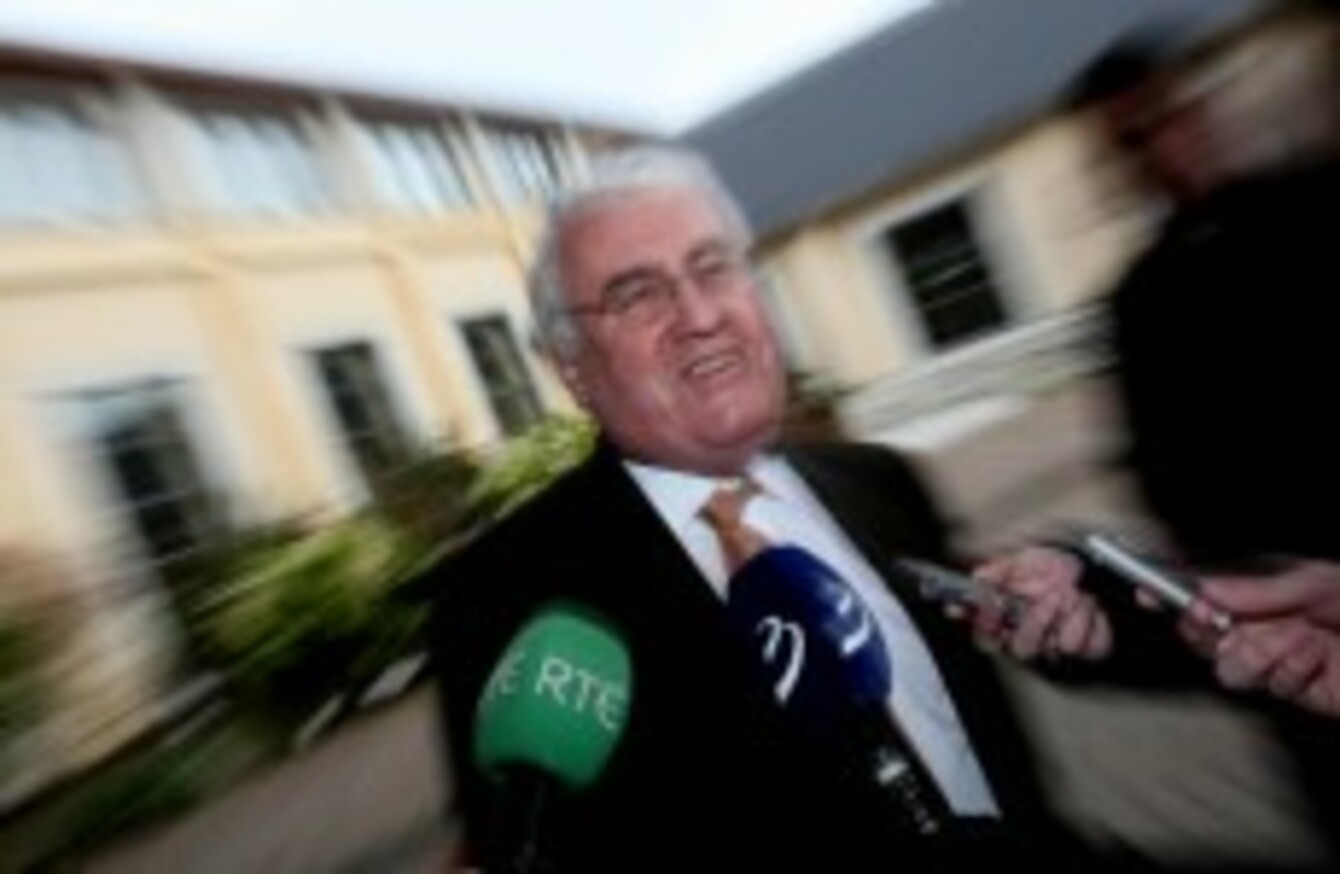 Fianna Fail's Dick Roche has secured a full recount in Wicklow
Image: PA Images/Julien Behal
Fianna Fail's Dick Roche has secured a full recount in Wicklow
Image: PA Images/Julien Behal
EVERY HOUR – on the half hour – TheJournal.ie brings you your fix of election tallies, predictions and results of the last 60 minutes. Here's how the winners and losers of GE11 are playing out so far.
WINNERS:
E-voting proponents - It may be Tuesday before Wicklow sees its first TD elected after Dick Roche wins a recount – he was going to be eliminated on the 13th count by a margin of three votes. The count is adjourned until 9am tomorrow.
Gallantry - Labour's Pat Rabbitte, told an RTE radio interviewer this evening that it would be Fine Gael's prerogative to decide who it would form the next government with. It was a return to gallantry for the party's spokesperson on justice, who was accused by Fianna Failers at the start of the election campaign of making sexist comments about Micheal Martin being better off heading down to Grafton Street to ask a "couple of good-looking women" to join his team for a few weeks.
LOSERS:
Early-to-bed types - Returning officer Verona Lambe has just announced that a recount will start in Laois-Offaly at 8.15pm. Fine Gael's Liam Quinn had been granted a full re-examination and recount after just 26 votes separated him from Fianna Fail candidate John Moloney, but it had been thought that the recount would be adjourned until the morning. A full recount is also underway in Galway West.