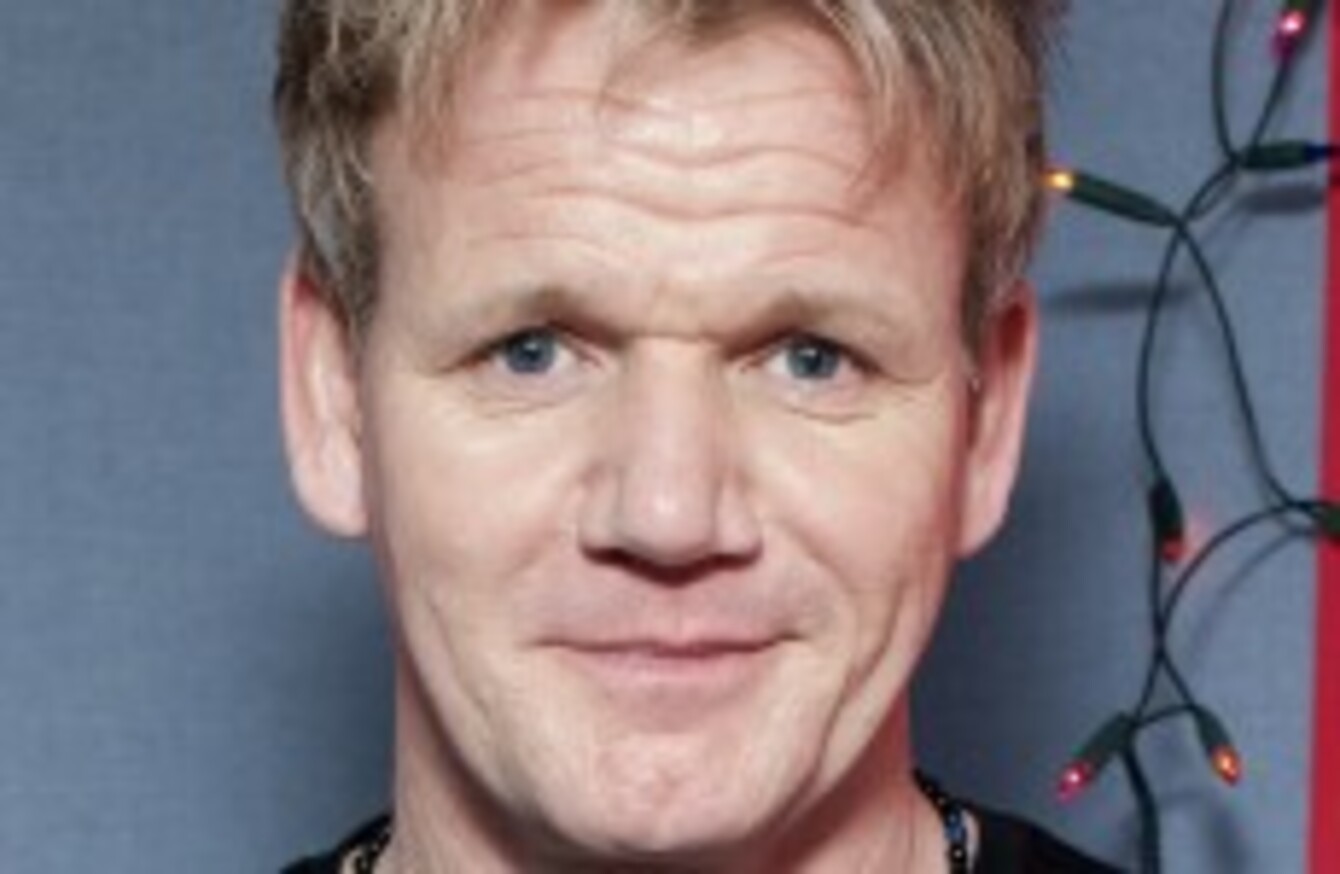 The real Gordon Ramsay... not the dead dwarf one.
Image: John Phillips/EMPICS Entertainment
The real Gordon Ramsay... not the dead dwarf one.
Image: John Phillips/EMPICS Entertainment
SOME HEADLINES YOU just couldn't make up – and 2011 was full of weird and not-so-wonderful stories.
So, here are a choice few…
Gordon Ramsay porn dwarf-double eaten by badger
Percy Foster, 35, was a just like verbally-abusive TV chef Gordon Ramsay – in appearance at least. His career in adult films was reportedly just taking off, after it was pointed out that he bore a striking resemblance to Ramsay, when he was allegedly found dead in a badger hole in September, says Gawker.
EU denies water prevents dehydration… then promotes the hydration benefits of water
The EU came under serious criticism in November after ruling that drinks companies could no longer claim drinking water could help to prevent dehydration. However, it then emerged that its Milk Programme was promoting the health benefits of water, reports the Telegraph. Make up your minds, lads…
The 100-year-old woman who walks three miles each day for a free burger
Catherine Reddoch, a 100-year-old Scottish woman living in New Zealand, makes a 3 mile round trip each day for her favourite meal: a McDonald's cheeseburger, with no salad or relish, and a hot chocolate. Staff at her local Mickey D's have even dedicated a table to the centenarian, dubbed Cat's Corner. On the days when Catherine can't make the trip due to bad weather, staff even deliver the meal to her nursing home. She told the Daily Record: "I never have to pay for it – maybe that's why I like it."
Chinese man unwittingly lives for four year with a 4-inch blade in his head
Li Fuyan, 30,  had been complaining to doctors about severe headaches and difficulty breathing but the cause of his ailments couldn't be found – until an X-Ray revealed he had a rusty, four-inch blade wedged into his head, reports Huffington Post. Li told doctors he had been stabbed in the jaw by a mugger four years previously but neither he – nor the doctors who had treated him at the time – had realised the blade had snapped off inside his head. He underwent surgery to have the knife head taken out – and survived.
61-year-old woman gives birth to her own grandson
Super-Granny Kristine Casey did not stand idly by when her daughter was told she could never fulfill her dream of giving birth. In a groundbreaking move, the 61-year-old became a surrogate for her daughter and son-in-law, giving birth to a healthy baby boy – her own grandson – by cesarean section, reports the Chicago Tribune.
Australian woman tries to sell children on eBay
We all like to make an extra bit of pocket money but… An Australian woman from Victoria got in some hot water for writing a "lengthy sales pitch" on eBay in an attempt to pass off her son and daughter to the highest bidder, according to Pretoria News. When she was tracked down by the authorities, she insisted that she wasn't actually trying to exchange her kids for money but that it was simply a joke. Good one.
Man tries to board train… with a pony
A man in North Wales was refused passage on the 19.02pm service from Wrexham to Holyhead in May because he tried to bring his pony along with him, the Guardian reports. It wasn't clear why he wanted to bring the animal on the train, but he reportedly left the station quite amicably when he was told he couldn't bring his pet into the carriage.