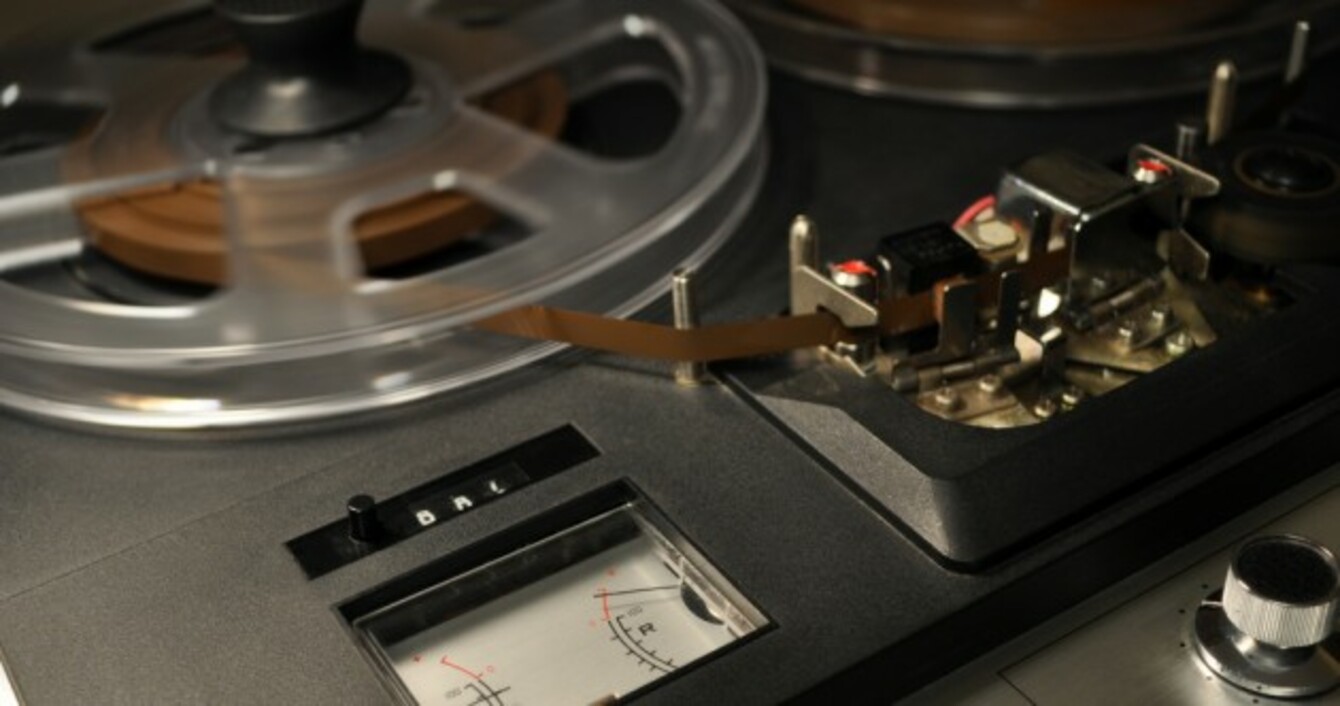 Vintage recorder.
Image: Shutterstock
Vintage recorder.
Image: Shutterstock
THERE HAVE BEEN dramatic happenings in Leinster House this week as it emerged that phone calls in and out of a large number of Garda stations were being recorded as far back as the 1980s.
The Minister for Justice Alan Shatter said that his department were told about the recordings two weeks ago, but he was only made aware of the of the recordings on Monday.
There have been a lot of Ministers for Justice since the 1980s – did they know about the garda recordings?
Members of Fianna Fáil, Fine Gael and the Progressive Democrats have all been Ministers for Justice.
We decided to ask the former ministers if they had any clue that phone calls were being recorded in garda stations?
No clue
The last Minister for Justice, before Alan Shatter was Fianna Fáil's Brendan Smith.
He was was in office from 20 January 2011 – 9 March 2011.
When asked was he aware that phone calls were being recorded in garda stations, he told TheJournal.ie:
No, I was not aware of it.
Speaking to TheJournal.ie, Nora Owen, who was Minister for Justice under the Fine Gael government between 15 December 1994 – 26 June 1997 said:
I knew nothing about it, I did not know anything  about it back then or after I was minister. It was a complete bombshell to me.

I am glad that an inquiry is taking place which should determine whether the recordings were simply left on and forgot about or whether there was another reason behind it.

I wouldn't like to comment further as I am not privy to what information the government has. But, I never knew anything about it.
Alan Dukes, who is best-known as the former chairman of Anglo Irish Bank, was also a Fine Gael TD in the 80s and served as the Minister for Justice between 14 February 1986- 10 March 1987.
When asked if he was aware of any recordings while we was minister, he said:
No, nothing like this was ever brought to my attention.
The current Finance Minister Michael Noonan, also held the office as Justice Minister from 14 December 1982 -14 February 1986, which would fall within the window of when the recordings are reported to have been taking place.
When asked if Minister Noonan knew that calls were being recorded at garda stations while he was Minister for Justice, a spokesperson for the minister said:
No.
A spokesperson for Máire Geoghegan-Quinn said they were not able to make a comment on the matter at this time.
Attempts were made by TheJournal.ie to contact other former Justice ministers such as John O'Donoghue, Dermot Ahern and Michael McDowell, however none were able to be reached at the time of publication.