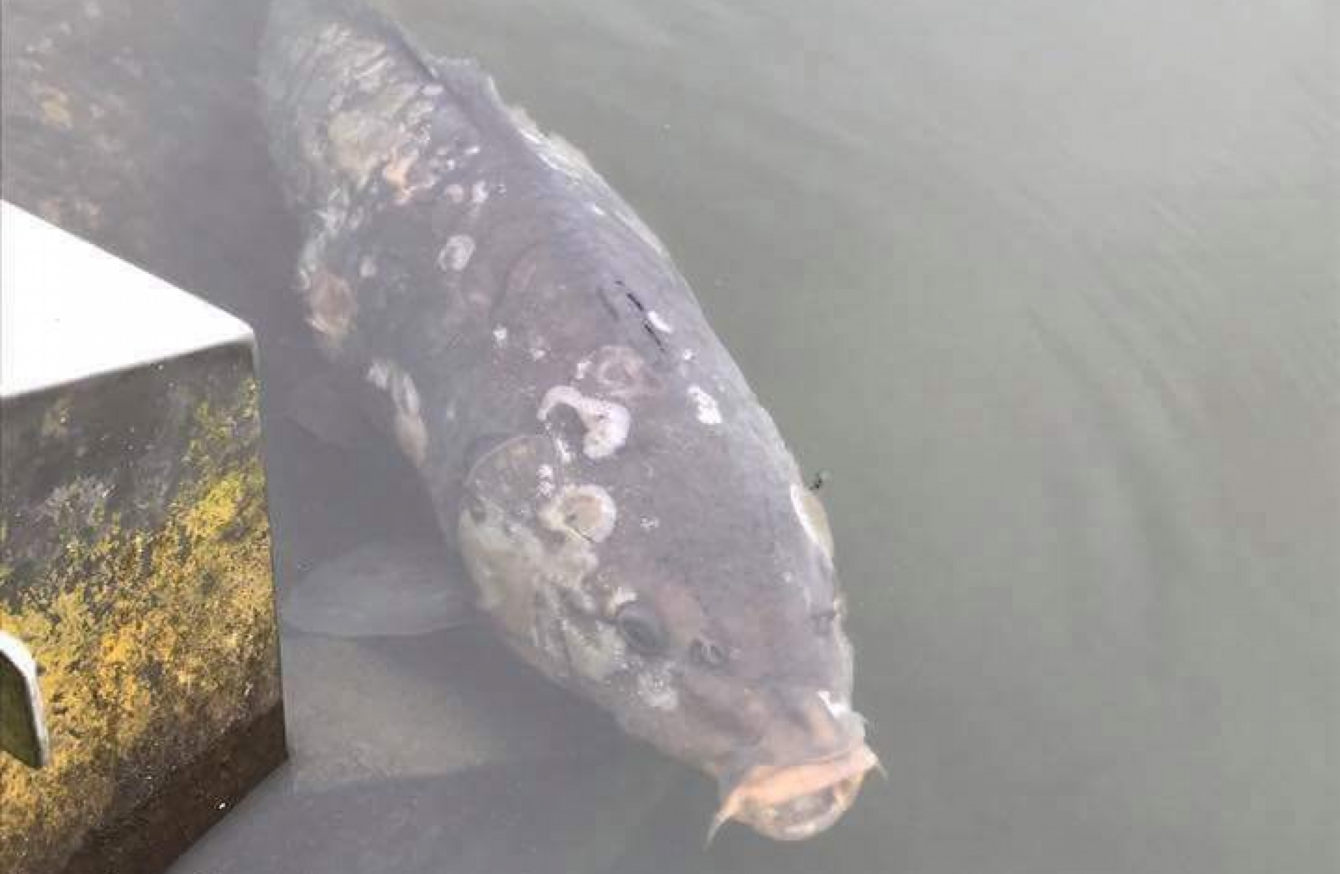 An infected carp in Cork.
Image: Inland Fisheries Ireland
An infected carp in Cork.
Image: Inland Fisheries Ireland
CONCERNS HAVE BEEN raised after hundreds of carp died in Cork city's Lough.
Around 450 of the 500-strong stock in the urban lake has died of an unidentified disease.
Inland Fisheries Ireland (IFI) said that "the cause of death to be a fish health issue with a bacterial or fungal infection suspected of causing the mortalities".
"Anglers are requested to suspend all fishing activity at the lake until further notice.
"Any anglers who have been fishing the venue in the last month are advised to carry out appropriate disinfection of their landing nets, fish mats, footwear and other gear that may have become contaminated to prevent the spread of the disease to other fisheries."
Speaking to RTÉ's Morning Ireland Sean Long of IFI said that just under 2,000 kilos of fish had been disposed of. He said the mortalities were all carp and that other species weren't dying off.
"It looks, unfortunately, like the entire population of the Lough will be wiped out. We estimate that to be around 500 carp."
Speaking to the same show, marine biologist Bill Brazier said that the deaths were noted last weekend.
"We saw the fish acting lethargic, covered in white blotches and generally acting abnormally. We kept an eye on it and it spread like wildfire through the population."
Long added that tests were still ongoing on samples of dead fish to ascertain just what was killing them, but that one suspected disease, Koi Herpes Virus, had been ruled out.
Sinn Féin MEP Liadh Ní Riada urged anglers to stay away from the area, urging them to disinfect all equipment so as to not risk spreading the disease.