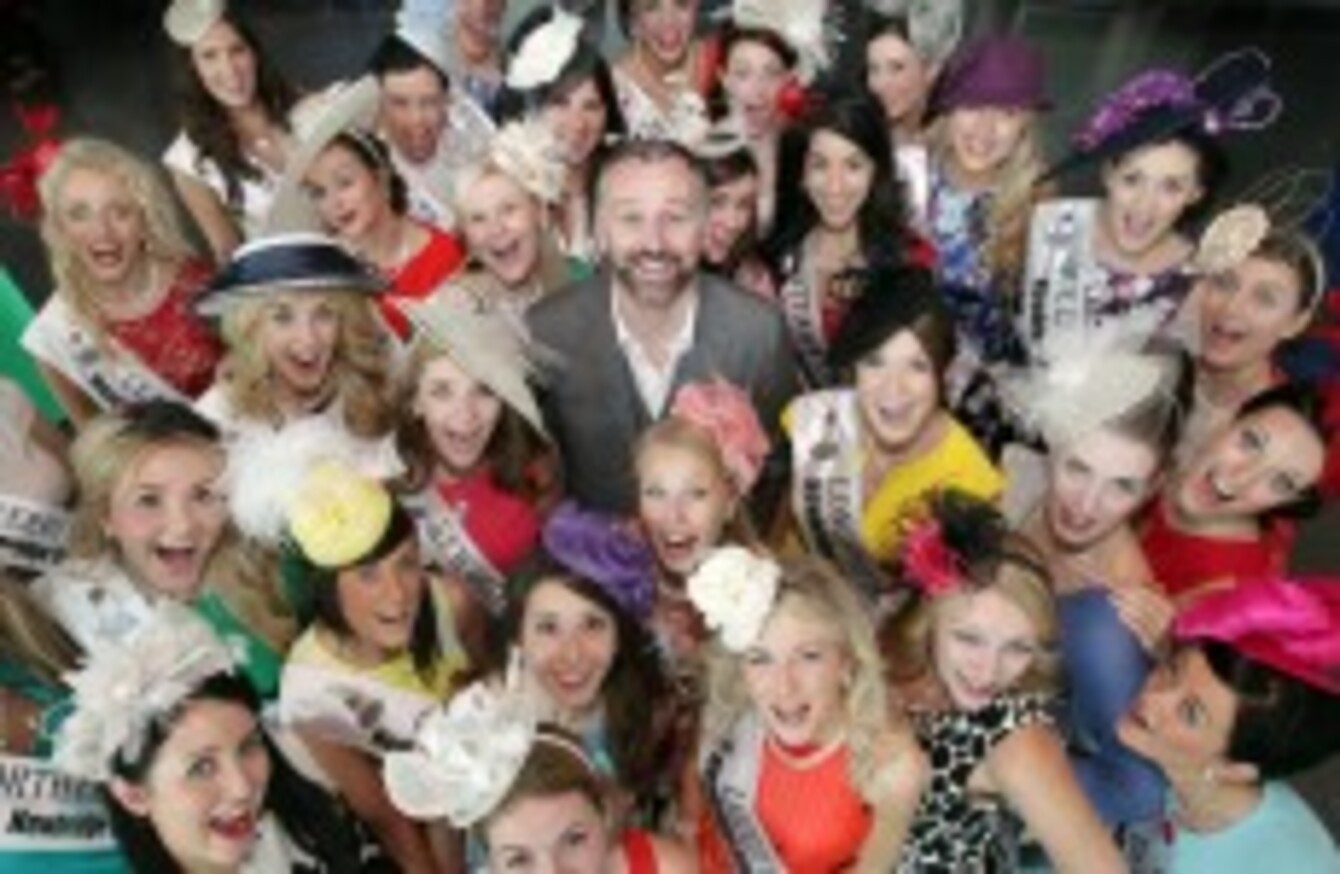 Neither Daithí Ó Sé, this year's Roses nor Daithí Ó Sé's beard are known to have been coerced into the contest by gangsters.
Image: Mark Stedman/Photocall Ireland
Neither Daithí Ó Sé, this year's Roses nor Daithí Ó Sé's beard are known to have been coerced into the contest by gangsters.
Image: Mark Stedman/Photocall Ireland
IS THE NEWS getting you down? Current affairs causing a frown?
Satirical site The Mire has an alternative angle on the week's hot topics…
Belmullet gardaí seek help tracing their own movements
Monday, 12 August
Gardaí have asked members of the public for help in tracing their movements around Belmullet in December 2007.
A garda spokesman they are trying to establish whether they took delivery of €35,000 worth of alcohol from Shell and whether they drank it.
"We're not saying it didn't happen and we're not saying it did," the spokesman said. "To be honest we can't remember a thing."
"Please get in touch if you noticed an unusual amount of gardaí on the rip at this time or if you sold us an awful lot of Solpadeine."
Investigation into Belmullet booze binge hampered by recycling
Tuesday, 13 August
A high level investigation into whether gardaí drank a truckload of Shell-sponsored booze in Belmullet in December 2007 could be hampered by recycling.
"Recycling may have made this the perfect crime," an investigating officer said. "In the old days they'd have just thrown the empty bottles over the station wall or dumped them at a beauty spot."
"Feck the Greens anyway," he added.
Rose of Tralee hopeful coached by gun-wielding gangsters
Wednesday, 14 August
A young woman accused of trying to become the Rose of Tralee has claimed she was coached by gun-wielding gangsters.
"They spent hours showing me how to walk in heels," she admitted. "A Rose reflects the intelligence, compassion and independence of modern Irish women," a gangster said.
"Gangsters will go to extraordinary lengths to realise their dreams of winning the Rose of Tralee," a garda warned.
Bradley Manning apologises to Ryanair
Thursday, 15 August
Bradley Manning has apologised to Ryanair in case he inadvertently questioned the airline's safety standards.
Lawyers for Manning said he had felt extreme mental pressure – a symptom which could be linked to using the airline's online booking system.
#Open journalism No news is bad news Support The Journal

Your contributions will help us continue to deliver the stories that are important to you

Support us now
Meanwhile, Ryanair fired one of its pilots for revealing safety concerns in a Channel 4 documentary.
"We'd like to reassure our passengers that this will not be tolerated," a source said.
Assange still in stable condition after meeting Wallace and Daly
Friday, 16 August
Wikileaks founder Julian Assange remains in a stable condition after meeting independent TDs Clare Daly and Mick Wallace in the Ecuadorean embassy in London on Wednesday.
Mr Assange apparently took to his room after the two-hour meeting with the parliamentarians.
"He's become very, very pale, listless and quite confused since the meeting," an embassy spokesman said.
"He's just lying in bed wearing the pink shirt Mr Wallace gave him."
Ireland in The Bailout Years - a trot through 2009-present day through the satirical lens of The Mire's Donal Conaty – is on sale now here.