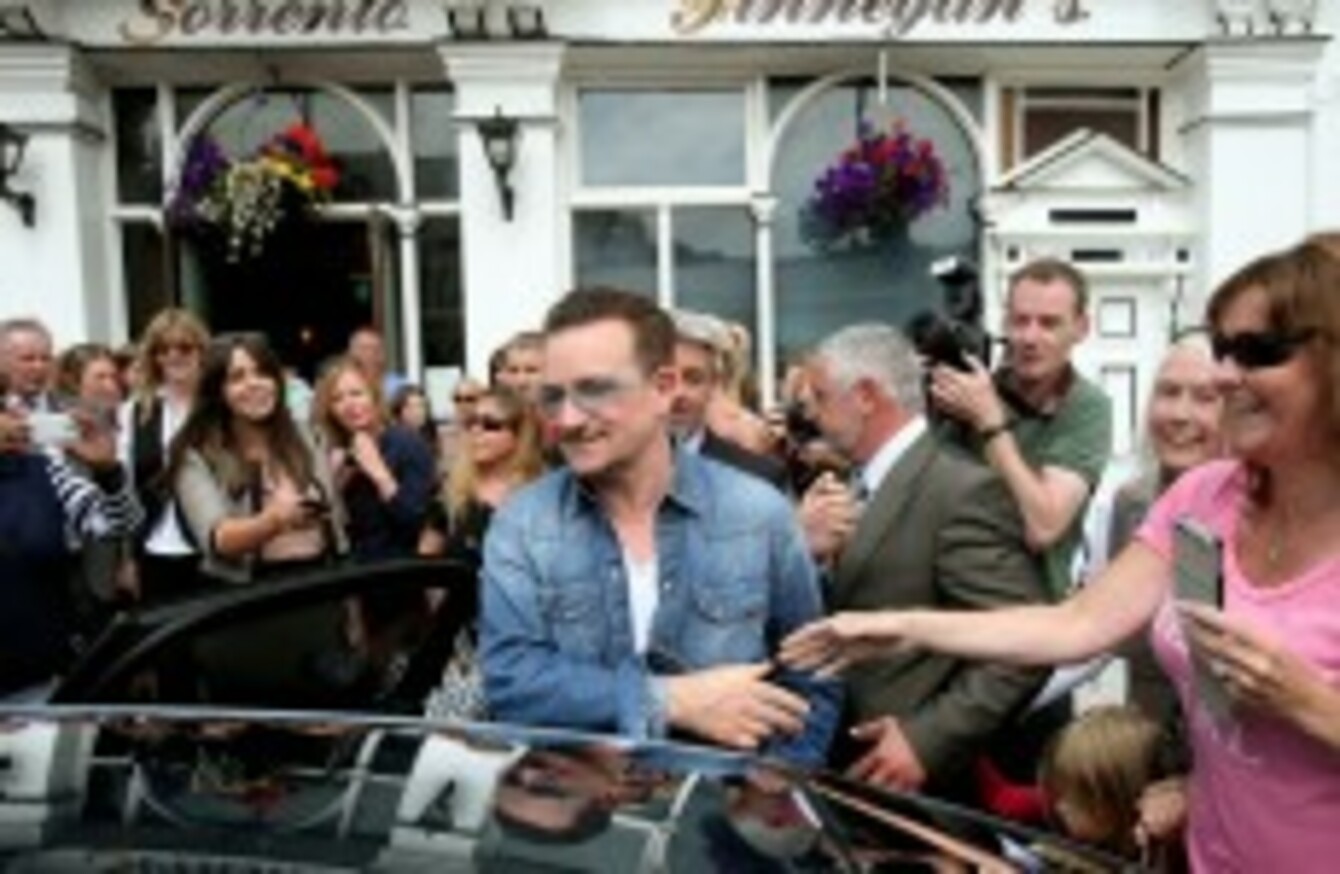 Ah, it's himself. Stay calm.
Image: Julien Behal/PA Wire
Ah, it's himself. Stay calm.
Image: Julien Behal/PA Wire
IS THE NEWS getting you down? Current affairs causing a frown? Satirical site The Mire has an alternative angle on the week's hot topics…
G8 leaders express support for Seán Quinn
Monday, 17 June 2013
The G8 leaders gathered in Enniskillen today to express support for Seán Quinn and disappointment in Fermanagh's performance against Cavan.
The world's most powerful leaders were unanimous in offering support for Quinn.
"I hate to do a Mickey Harte on it but he's a fine man," Russian president Vladimir Putin said.
"What can I say? Cavan were poor, Fermanagh were poor. I hate the poor," German Chancellor Angela Merkel said of the Ulster SFC quarter-final between the two counties.
"Hopefully Fermanagh will get a run in the qualifiers," she added. "Though I'm not sure they'll get past Westmeath if Dessie Dolan is playing."
Suu Kyi's tip for Michelle Obama on surviving lunch with Bono
Tuesday, 18 June 2013
US First Lady Michelle Obama has been advised by Aung San Suu Kyi to go to a place deep within herself to survive lunch with Bono in Dalkey today.
Suu Kyi famously survived a meeting with Bono in 2012.
It is understood that the Obamas sought her advice when it became clear that Michelle Obama and her daughters would have to meet Bono for lunch.
"She advised them to go to a place deep within themselves and meditate on a safe word while he talks to himself about himself," a source revealed.
Boost for local brothels as US Secret Service arrive
Wednesday, 19 June 2013
Brothels in the border counties were apparently delighted that the US Secret Service was in Fermanagh for the G8 Summit.
The secret service have a track record of keeping brothels busy when on tour with President Obama.
"It's about time something meaningful was done for the rural economy," a gleeful brothel owner said.
"It makes no odds to me," a prostitute said. "I'm only an intern."
The Obamas are gone. So, where were we? Oh yes… cuts!
Thursday, 20 June 2013
Still waving goodbye to the Obamas with one hand, the Government is to cut resource teaching for special needs pupils with the other.
Schools will learn today how rising enrolments and a cap on special needs staff will mean less time for pupils with resource teachers and larger class sizes.
Meanwhile, the Central Bank is expected to allow banks to take tracker mortgages off households in arrears.
"It would be better if Bono had lunch with Vladimir Putin," a distressed householder said. "We'd know where we stood."
Central Bank finally intervenes on behalf of beleaguered banks
Friday, 21 June 2013
The unfair suffering of banks in our society could be coming to an end after the Central Bank finally intervened on their behalf.
Banks have spent years under the thumb of callous homeowners in arrears who have failed to pay all or part of their mortgages.
"People who lost their jobs or who have been taxed to the point of extinction have stopped paying their full mortgages without a thought for the banks," a Central Bank spokesman said.
"To put a stop to this callous behaviour by delinquent homeowners we've decided to make it easier for banks to repossess their homes."
"It's what we do," he added. "The clue is in the name."