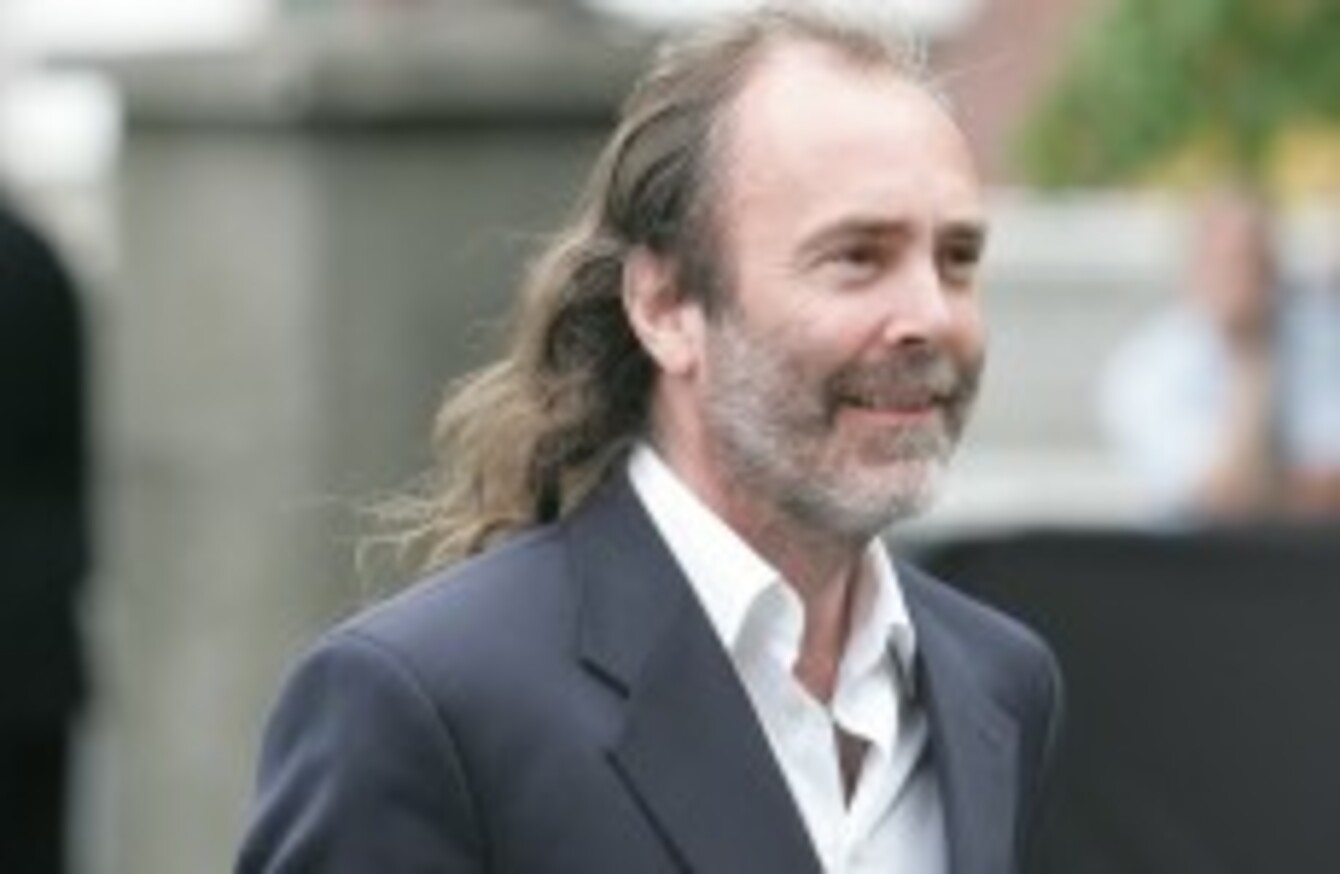 "Now to write my column about my detention"
Image: Leon Farrell/Photocall Ireland
"Now to write my column about my detention"
Image: Leon Farrell/Photocall Ireland
IS THE NEWS getting you down? Current affairs causing a frown? Satirical site The Mire has an alternative angle on the week's hot topics.
Syria divided over O'Rourke-Kenny radio battle
Monday, 2 September
Syrian radio listeners were split this morning as to who they preferred in the O'Rourke-Kenny radio battle.
Many Syrians stuck with Sean O'Rourke and Radio 1 despite Pat Kenny's obvious attractions.
Of those who moved to Newstalk, most were confused by Kenny's first guest.
"Who is this Bono?" they asked. "Should we know him?"
However, they were very sympathetic to Ivan Yates and his bankruptcy plight. "God love him," one Syrian said. "You'd wonder how he copes."
Kenny and O'Rourke to wrestle live in Dundrum
Tuesday, 3 September
In an exciting escalation of the radio wars Pat Kenny and Sean O'Rourke will wrestle live at the Dundrum shopping centre this morning.
The initiative, co-funded by RTÉ and Newstalk, will see the two men coated in oil and wearing only the briefest of briefs.
"It will be manly stuff," a source close to the production said.
"They've been practicing behind closed doors all summer."
John Waters mural removed from prison for upsetting inmates
Wednesday, 4 September
A mural of John Waters by John Waters has been controversially removed from Wheatfield Prison for upsetting inmates.
Prisoners were apparently traumatised and took to their cells when Waters was incarcerated there for non-payment of fines.
Two hours later, when the iconic opinionist was released from their ordeal, the inmates slowly emerged from their cells only to recoil in horror.
"My eyes, my eyes," a hardened criminal cried.
"Prisoner Waters used his two hours in prison to paint a giant mural of himself," a prison officer explained. "It was hard to get him to leave, he seemed mesmerised by it."
Bankers accused of mistreating their politicians
Thursday, 5 September
The country's leading bankers have been accused of cruelly mistreating their politicians.
#Open journalism No news is bad news Support The Journal

Your contributions will help us continue to deliver the stories that are important to you

Support us now
The accusation comes as the heads of the country's banks have again paraded their disdain before the Oireachtas Finance Committee this week.
Campaigners claim that politicians are bamboozled by bankers about mortgage arrears solutions and don't have trusting relationships with their owners.
"Some people should not be allowed to keep pets," a campaigner said.
'It's not Stockholm syndrome. I love Permanent TSB.'
Friday, 6 September
Once proud homeowners who participated in "assisted voluntary sales" of their homes have since developed deep bonds with Permanent TSB.
The former homeowners, who now sleep in doorways, often wish they could still give the bank money.
"If I had anything left in the world I would like them to assist me in voluntarily selling it," a destitute man said.
"It's not Stockholm Syndrome," he insisted. "I love Permanent TSB. I love the way they assisted me to volunteer to be homeless. I couldn't have done it without them."
Ireland in the Bailout Years – a trot through 2009 – present day through the satirical lens of The Mire's Donal Conaty – is on sale now here.