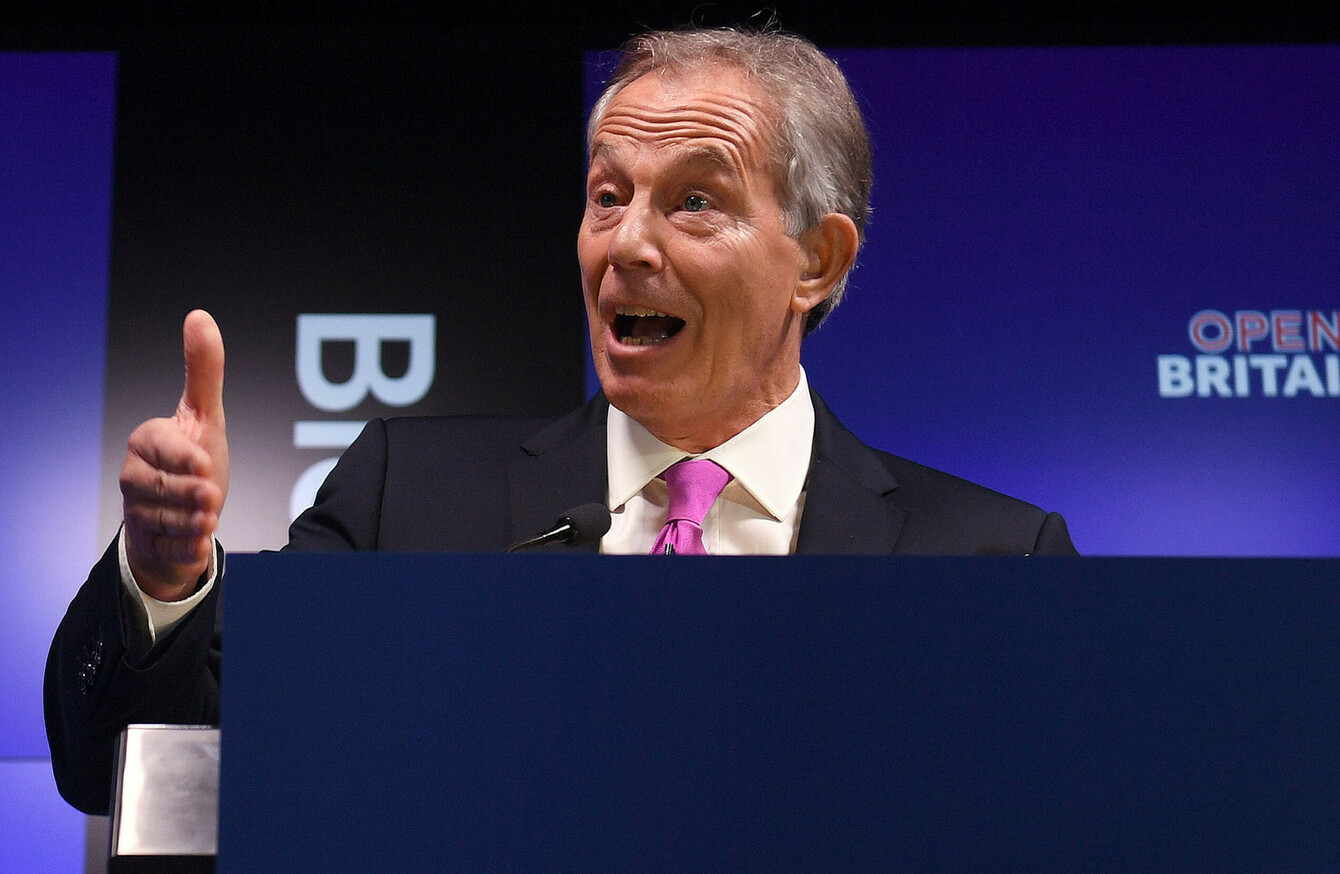 Image: Victoria Jones/PA Images
Image: Victoria Jones/PA Images
THE SCRIPTWRITER OF The Queen has claimed former British Prime Minister Tony Blair used dialogue from the film in his own autobiography.
Blair's book A Journey was published in 2011, and came five years after Oscar-winning move The Queen, starring Helen Mirren.
The film depicts the events around the death of Princess Diana in 1997, and the UK Royal Family's reaction to it. Blair is played by Michael Sheen.
Screenwriter Peter Morgan, who has also worked on series The Crown, said in an interview last week that Blair had a "blurred" memory and has been "pretending" he hasn't watched the film, the Telegraph reported.
"There came a moment after the film that I wrote, The Queen, had come out where Tony Blair was asked about his audience with the Queen," Morgan said.
And in his book, his autobiography, which, of course, came many years after we made the film The Queen, Tony Blair, when referring back to that critical period in the aftermath of Diana's death, used a number of expressions and quotations that seemed to me to be very familiar because they sounded like my dialogue… I thought that I can't have got it that right.
Morgan said that he and others involved in the film felt fairly confident about how Blair and the Queen would have approached the situation but "surely he didn't say the very things that I've written (in the script) that he'd said?".
He said he phoned colleagues to check whether they'd read Blair's autobiography because "it sounded very much like the scene [he] wrote".
And it seems that even Blair's memory had sort of become blurred with what we had done… He said, 'I then said that'. I was like, well, you didn't. At least, I don't think you did. Well, if you did, what a stroke of luck on my behalf. But I'm pretty sure you're actually just quoting what I wrote, which you have watched and which you've subsequently denied that you've watched but which you've clearly watched.
Some examples include a section from the film where Blair – played by Sheen – tells his staff that he must "save this family from themselves" and, in his book, Blair wrote "I thought my job was to protect the monarchy".
In another scene, the Queen's private secretary says that Blair's "people's princess" speech is "over the top", and Blair wrote that the phrase is "corny and over the top".
When he has his first audience with the Queen after being elected Prime Minister, in the film she tells Blair "You are my tenth Prime Minister, Mr Blair. The first of course was Winston Churchill."
In the book, Blair wrote that the Queen told him: "You are my tenth Prime Minister. The first was Winston."
A spokesperson for Blair, however, said that the former prime minister hasn't seen the film.