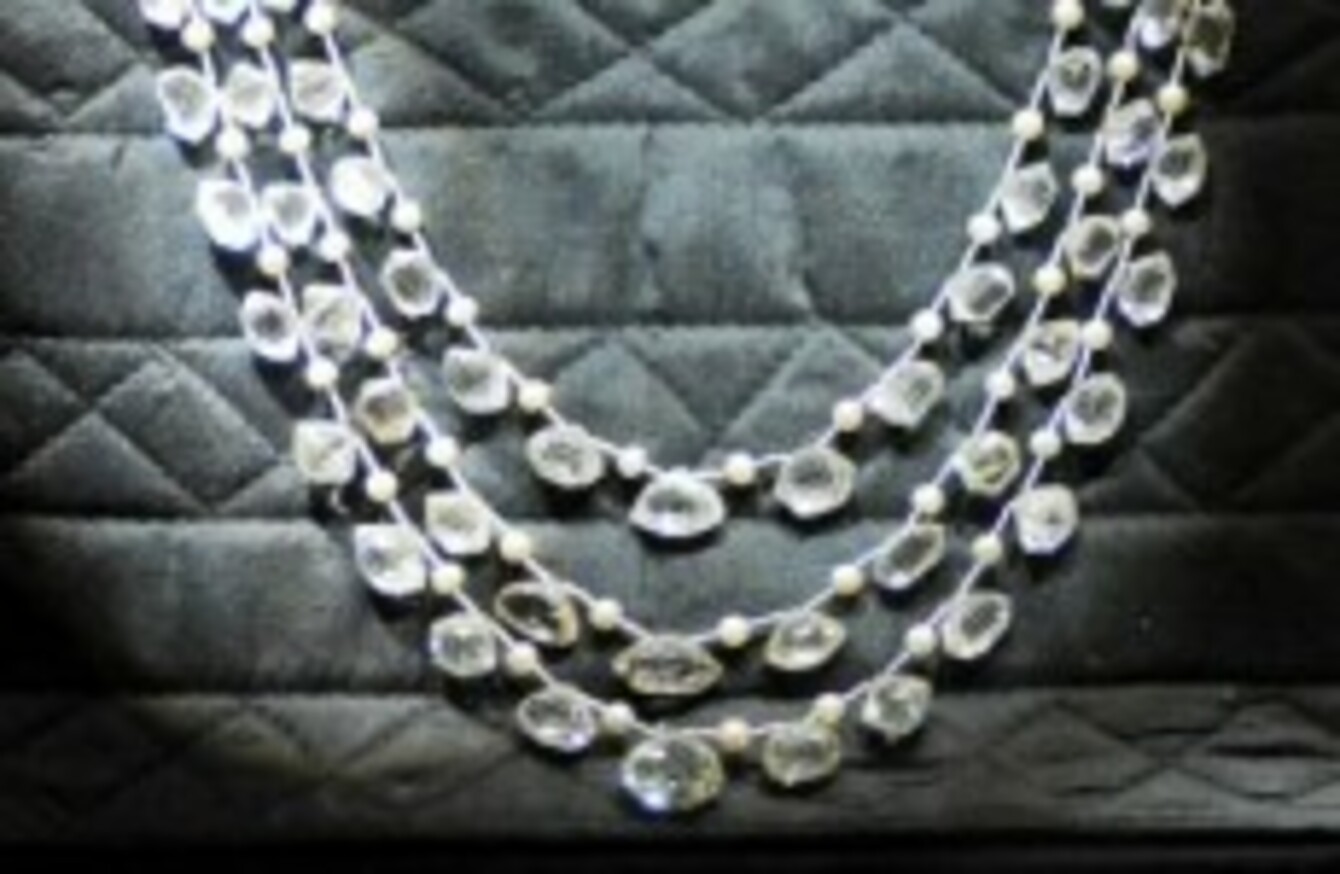 Image: PA/PA Wire/Press Association Images
Image: PA/PA Wire/Press Association Images
PRECIOUS JEWELLERY, FINE art, wine, antique furniture, classic automobiles and precious metals are the treasure assets popular among the richest men and women of Ireland.
According to a new report from Barclays, Irish high net worth individuals hold – on average – 10 per cent of their total wealth in such so-called treasure assets.
About 63 per cent of wealthy Irish respondents who own treasure consider at least one of their items to be priceless. For those who are willing to part with the fine things, most require a 67 per cent price increase in the year after purchase to be enticed into selling.
Always a friendly nation, 41 per cent of the rich list feel that there is a duty to share their treasure assets for the good of society.
The figures for Ireland are in line with the global average but some countries show a much greater desire for treasure. In the United Arab Emirates, for one, the average treasure chest is about 18 per cent of a rich person's wealth.
The report, Profit or Pleasure? Exploring the Motivations Behind Treasure Trends, found that investors are "far more likely" to buy treasure assets for emotional rather than financial reasons. Only about 19 per cent of treasure is held globally for financial reasons. This figure drops to 12 per cent in Ireland.
In fact, about three quarters of those surveyed in Ireland said they found it hard to identify items that will remain secure in terms of financial value.
Pat McCormack, head of wealth management at Barclays Ireland said: "There will always be both an emotional and a financial component to the decision making process around treasure assets but, given some of the difficulties associated with maintaining, securing and liquidating these assets, our study suggests that it is the former that will always pay the greater return."
Treasure may, if you're lucky or very knowledgeable, give you a financial return, but buy something you enjoy and it will always give you an emotional return.
Popular treasures
In Ireland, precious jewellery is the most popular treasure asset with 60 per cent of respondents investing in it. Gold and precious stones are followed by fine art at 35 per cent and antiques at 19 per cent.
Amongst global respondents, age offers an important differentiating factor. Fine art and antiques tend to be more popular amongst older individuals, while the younger generation prefers cars, wine, precious metals and jewellery. In general, younger individuals also tend to hold a higher proportion of their total wealth in treasure assets, which experts have attributed in part to young people's willingness to adopt higher-risk investment strategies.
Irish people remain quite emotional about their art choices. In order to sell within a year of purchasing, those willing to part with their paintings would want up to an 86 per cent price increase.
The survey was conducted by Ledbury Research and involved more than 2,000 high net worth individuals, all of whom had over USD$1.5 million in investable assets, and 200 with more than USD$15 million. The interviews took place in January and February this year.
Global treasure map