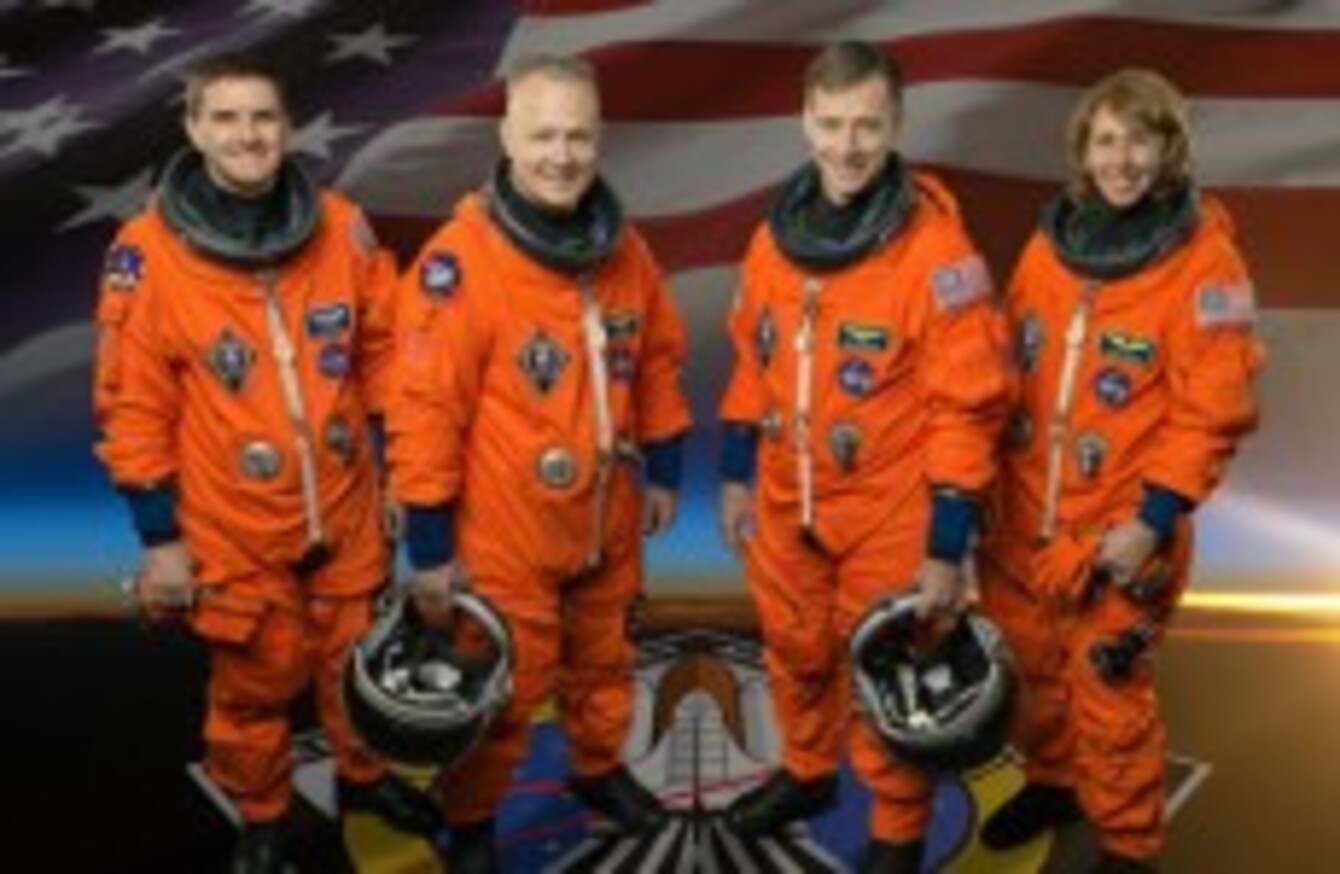 The final crew of the shuttle Atlantis: (left to right) Rex Walheim, Doug Hurley, Chris Ferguson, Sandra Magnus
Image: NASA
The final crew of the shuttle Atlantis: (left to right) Rex Walheim, Doug Hurley, Chris Ferguson, Sandra Magnus
Image: NASA
ON 8 JULY a crew of four astronauts will go down in history as the last ever to take part in America's 30 year space shuttle program. The launch of Atlantis will be the last of the current manned space project, and the crew have already made their way to Kennedy Space Centre in Florida to make final preparations.
IEWY reports that the shuttle arrived its launch pad at Cape Canaveral last Wednesday, taking more than three hours to complete the 3.4 mile journey from Kennedy's Vehicle Assembly Building. The Space Review reports that this flight was actually initially earmarked as a rescue mission for the crew of Endeavour, in the event that damage to their shuttle meant they became trapped on the International Space Station. Instead they will made deliveries to the ISS. If they in turn get trapped in space, it will be the responsibility of a Russian Soyuz craft to bring them home.
Meet the crew of the shuttle Atlantis
Chris Ferguson will command the mission. He's told ABC that he looks forward to telling his grandchildren that he remembers "the proud moment when I felt the rumble in my chest when I felt the space shuttle launch and I long for those days again". Ferguson first flew aboard to shuttle Atlantis in September 2006, which was the first shuttle flight after the Columbia disaster.
Colonel Doug Hurley will pilot Atlantis. He first served as a shuttle pilot in 2009 and has told NASA that he feels being on the last flight is a "huge responsibility because you want to represent the thousands and thousands of people that worked, probably their entire careers [in the space shuttle programme]".
Sandra H. Magnus will be the last woman aboard the last shuttle flight. She will be the only Atlantis crew member who has spent a long time on the ISS – she spent four-and-a-half months there in 2008/2009. She says:
The thing I think that I feel the most honored about is it requires a special skill set to operate with a crew of four, and I'm very flattered that it's felt that I have that skill set that is needed to do that.
Mission specialist Rex J. Walheim is the final crew member. He has flown twice with Atlantis and says "I just love the space shuttle program and I just want a chance to be a part of the last mission. And to find out I was assigned to it was really tremendously exciting because I just, like I say, I enjoy this program so much".