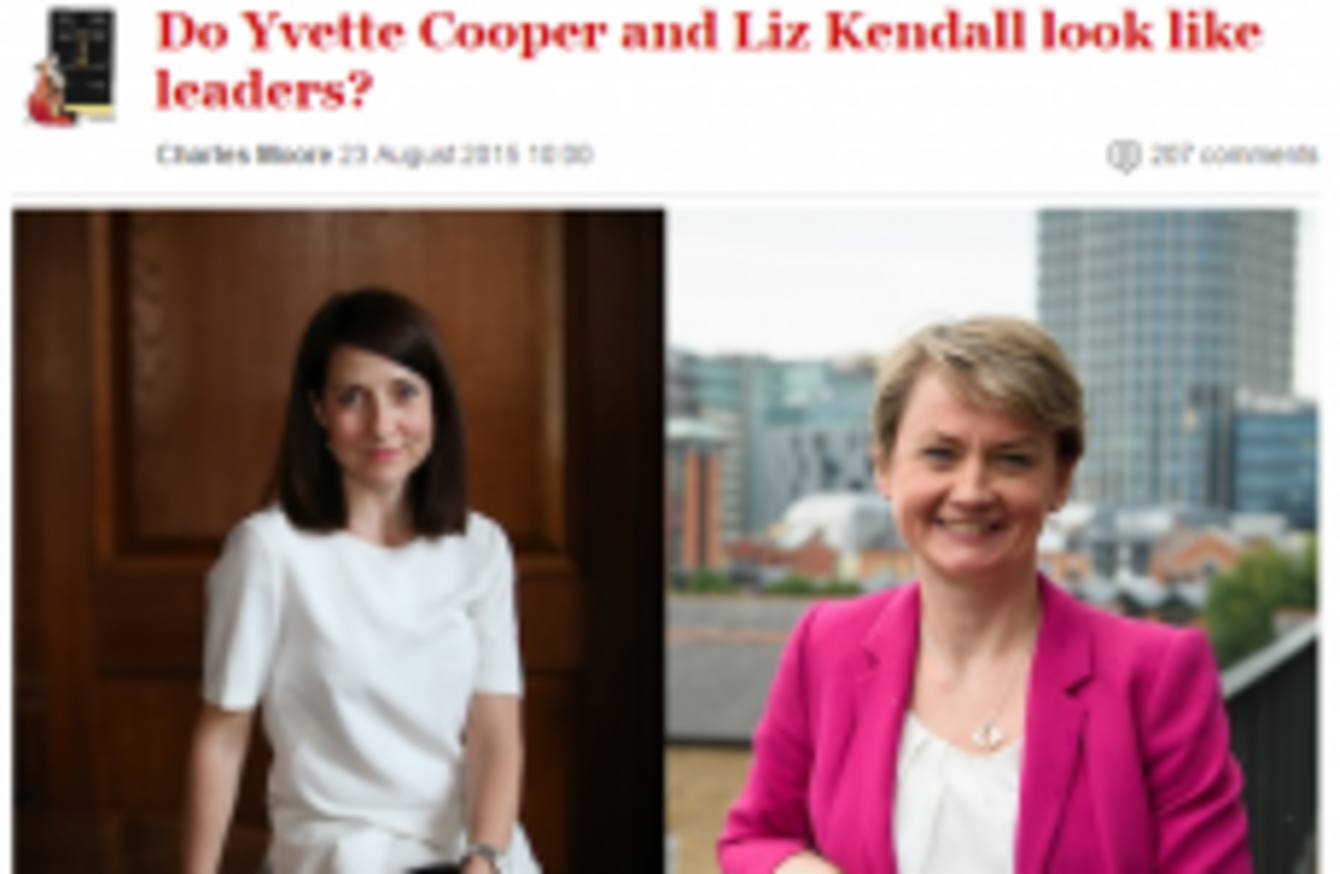 Image: The Spectator
Image: The Spectator
A MAGAZINE IN the UK has come under criticism after it published a piece which focused solely on the looks of Labour's female leadership candidates, essentially asking if they were attractive enough for the job.
The article, written by journalist Charles Moore for The Spectator, is entitled: 'Do Yvette Cooper and Liz Kendal look like leaders?'.
It begins by asserting that a hidden reason for Margaret Thatcher's victory in 1975 was that a lot of older Tory backbenchers "fancied her".
She was not disturbingly sexy, and she behaved with absolute propriety throughout, thus preventing any filthy old wretch from taking liberties, but she appealed to the chivalrous instincts of the knights of the shires.
Not a great start.
According to Moore, no leader – especially a woman – can look grotesque on television and win a general election.
He then goes on to assess the looks of the two women, pointing out that there is something "quite appealing" about Cooper and that Kendall "looks like a nice person but not in a distinctive way".
I sense that the right woman leader to win a general election for Labour today would conform to one of two physical types. She would either be a more lower-middle-class version of Clare Balding — reassuring, competent, well-rounded, possibly lesbian — or more provocative and sassy, like the wonderful one with a strong northern accent whose name I have forgotten who talks about money and business on BBC Breakfast.
Moore's article has, unsurprisingly, gone down like a house on fire:
Scotland's first minister Nicola Sturgeon wasn't keen:
The leader of the Scottish Conservatives was having none of it:
And they weren't the only ones:
What do you think of the article? Tell us in the comments below…