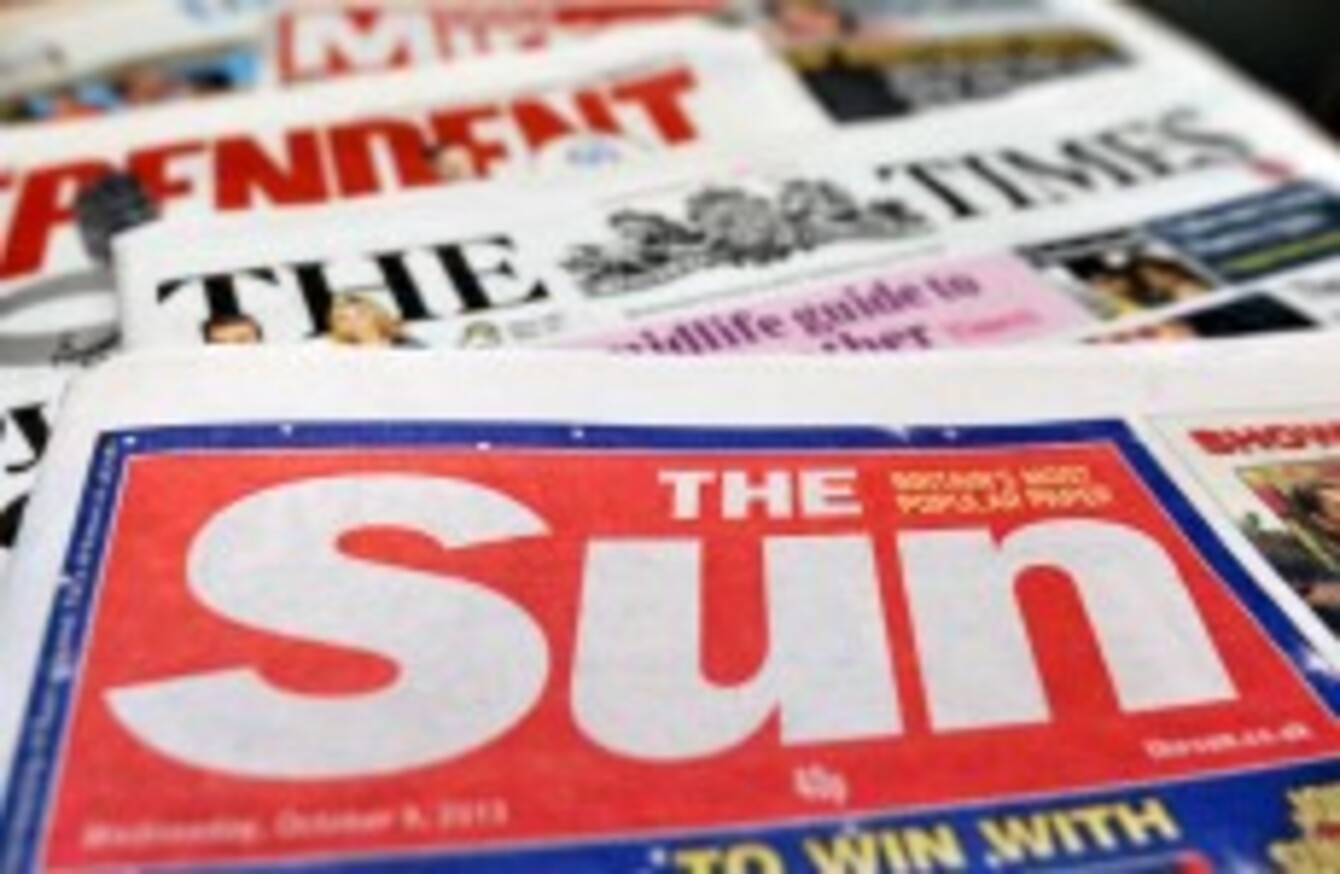 Image: Andrew Matthews/PA Archive
Image: Andrew Matthews/PA Archive
A CAMPAIGN BY The Sun newspaper ostensibly to raise awareness of breast cancer has been criticised by a doctor for potentially harming women.
The 'Check 'em Tuesday' campaign which runs in the tabloid newspaper features a photograph of a topless woman examining her breasts, which the newspaper says is to encourage women and men to get to know their breasts.
The campaign has divided critics in the UK with some saying that it is an attempt to distract from calls to ban Page 3, while others argue that the campaign targets younger women who are less likely to have ever performed a breast check. The Sun has partnered with a charity called CoppaFeel which was set up by Kris Hallenga, a British woman who was diagnosed with breast cancer in 2009 at the age of 23.
In a video, Sun editor David Dinsmore said  We thought we could do some real good with page 3″.
Source: thesunnewspaper/YouTube
In a piece published in the British Medical Journal today, however, a GP has argued that teaching women to examine their breasts regularly has been shown not to reduce deaths from breast cancer – and increases the chances of a benign biopsy result.
"It is unfair to tell women that regular self examination will save their lives when it may simply incur anxiety and have the potential to harm," wrote Dr Margaret McCartney.
Sound bites, beyond the safety of scientific qualification, can denature evidence.
Dr McCartney said that publicity campaigns which "claim to be 'against cancer' seem to get past much critical challenge, to our collective disadvantage".
"Public health messages should be based on evidence. Their effects need to be proved to affect behaviour in a way that is helpful and not harmful".
When medicine mixes with public relations and media campaigns, citizens and patients risk being short changed because their interests are vastly different.
Failing to critically evaluate campaigns on cancer creates the appearance of doing something useful while potentially distracting from what might really help, she said.
The Irish Sun newspaper stopped publishing photographs of topless women on Page 3 last year.