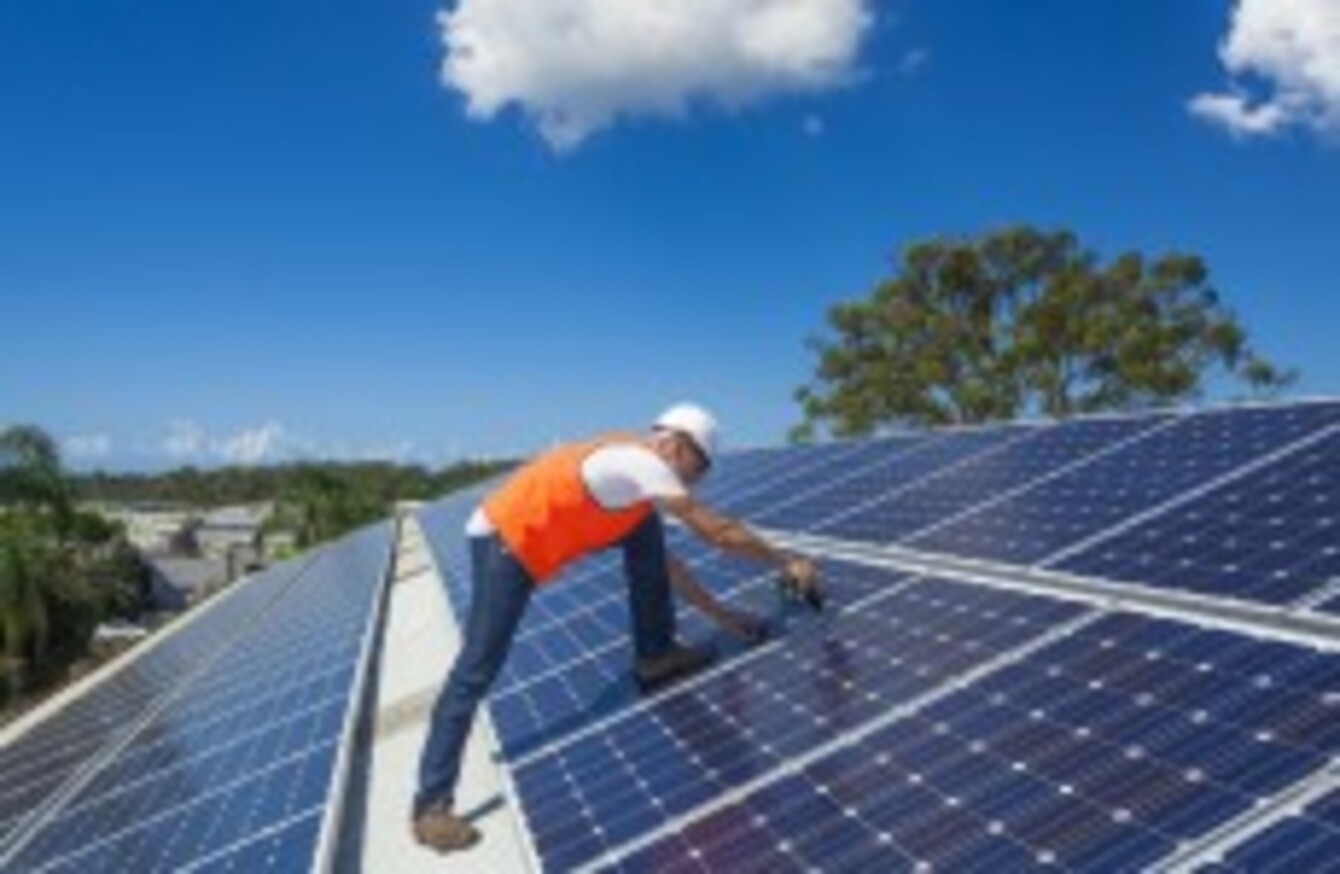 Image: Shutterstock/zstock
Image: Shutterstock/zstock
DUBLIN CITY COUNCIL is planning to fit solar panels to a number of its main buildings.
The move comes as part of a push towards green energy and follows the publication of an IBM Smarter Cities Challenge report which details Dublin's ability to use and produce solar energy.
As part of the move, energy bills at each of the buildings will come down by around a fifth – saving the council an estimated €21,000 a year.
Under the EU's Energy Efficiency Directive, 16% of Ireland's energy is required to be renewable by the year 2020.
Investment
As part of the drive panels will be fitted to the council's Civic Offices HQ and four public libraries around the city.
Changes will be made to libraries in Coolock, Ballymun, Cabra and Raheny.
In the report published today it was found that Dublin is a good location for investment in solar energy. It emphasises that for the sector to grow a similar focus must be given as to other renewable energy sources.
The initial investment is going to cost €250,000 and is funded by EU ACE INTERREG IVB project – which promotes renewable energy in communities. 
Speaking about the new energy source, Dublin City Council's Chief Excutive, Owen Keegan, said, "On behalf of the council I welcome today's report which contains very useful recommendations on how solar can be applied in Dublin city."
Suitability
It is thought that Dublin could benefit substantially from solar energy as it receives a similar amount of daylight as Leipzig in Germany – which is home to Waldpolenz Solar Park, one of the world's largest solar electricity plants.
At current Ireland produces around 7.1% of its energy needs from renewable energy sources with 46% and 43% coming from wind and biomass respectively.