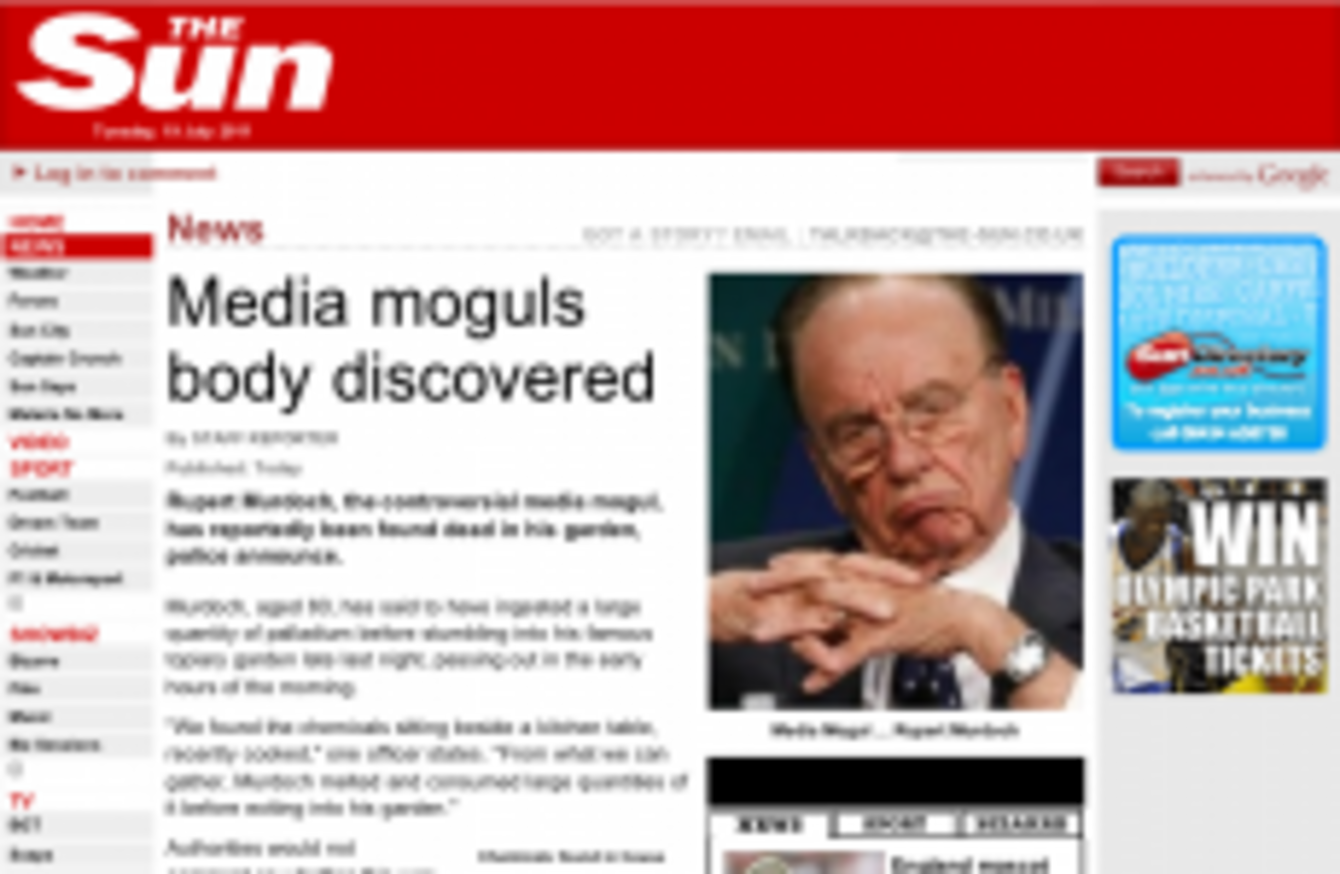 Users of sun.co.uk were redirected to this page
Image: Screengrab via sun.co.uk
Users of sun.co.uk were redirected to this page
Image: Screengrab via sun.co.uk
THE WEBSITE OF The Sun newspaper, owned by News International, was taken down last night by the hacking collective LulzSec which redirected users to a page reporting – falsely – that Rupert Murdoch had been found dead.
LulzSec claimed that as well as hacking the website it was "sitting on their [the Sun's] emails".
The group also tweeted what they claimed was former News International CEO Rebekah Brooks' email address, and said they knew her password combination.
News International told BBC News it was aware of what was happening but made no further comment. Its corporate website was taken down as a precaution and remains down this morning.
It is also reported that the website of another Murdoch-owned paper The Times was taken down but it is online again.
The phoney Sun homepage:
LulzSec said it was disbanding last month giving no reason for doing so after it had come to prominence for carrying out hacks on major entertainment companies including Sony and Nintendo, FBI partner organisations, the CIA, the US Senate and a pornography website.
In one tweet last night, the group said: "Arrest us. We dare you. We are the unstoppable hacking generation…"