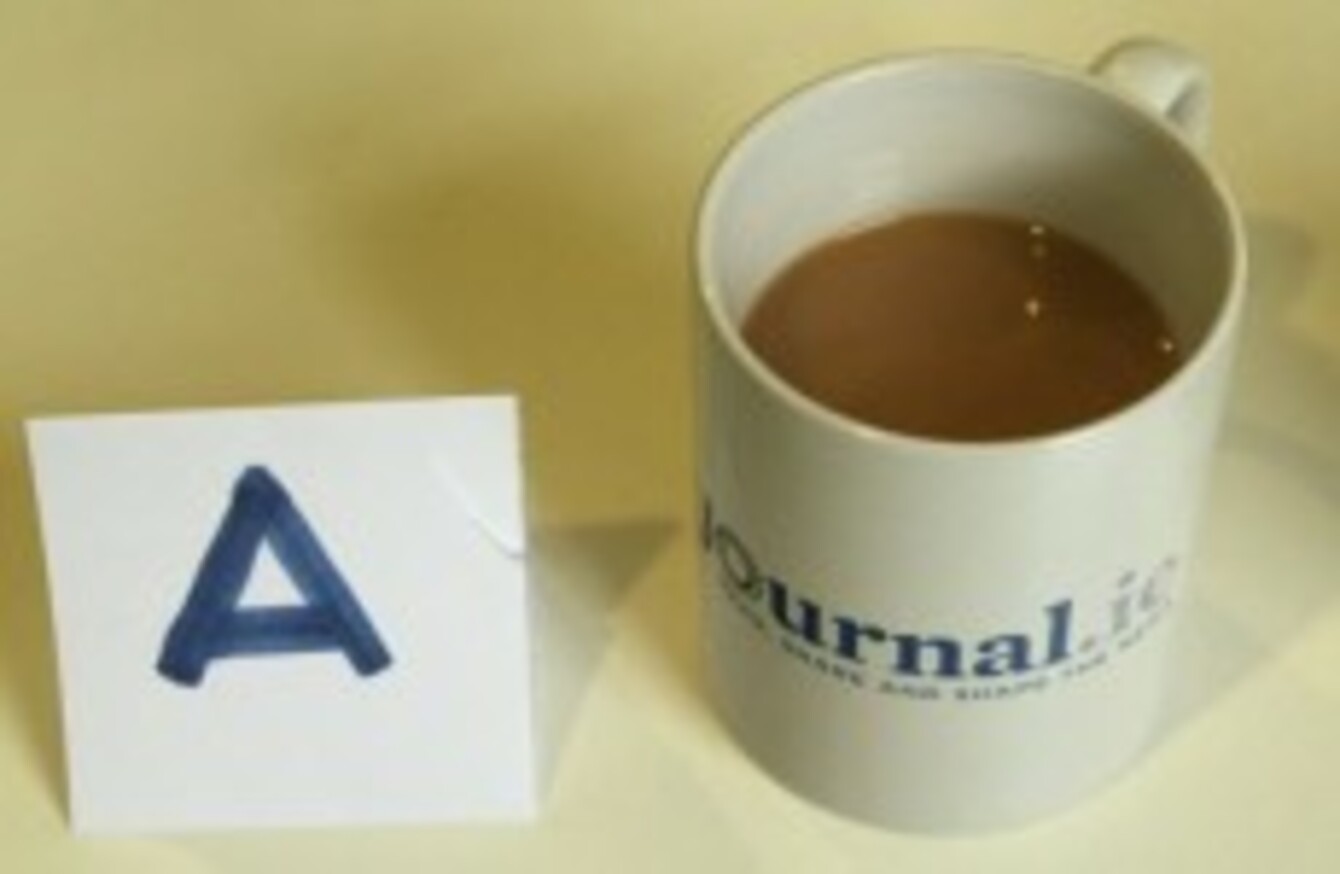 Image: Michael Freeman/DailyEdge.ie
Image: Michael Freeman/DailyEdge.ie
IT HAS DIVIDED families, put relationships on the rocks and fractured friendships…but could it now tear political parties asunder?
Enda Kenny and Lucinda Creighton have highlighted their massive difference of opinion on the matter in recent days…
…yes, we're talking about the Great Irish Tea Question.
One member of the YMIP (Youth Media and the Irish Presidency) spent her time wisely over the past six months, asking about the issues that really matter to you and yours.
Want us to get to the point? Fine. Enda is a Barry's man. The Cork tea-makers may have got the leader of the country on their side, but DailyEdge.ie's taste-off revealed Lyons as the definitive winner.
See Lucinda, Enda et al from 1 minute 25 seconds (including information on what tea they do agree on):

(YouTube: TheRoboCaterpillar)