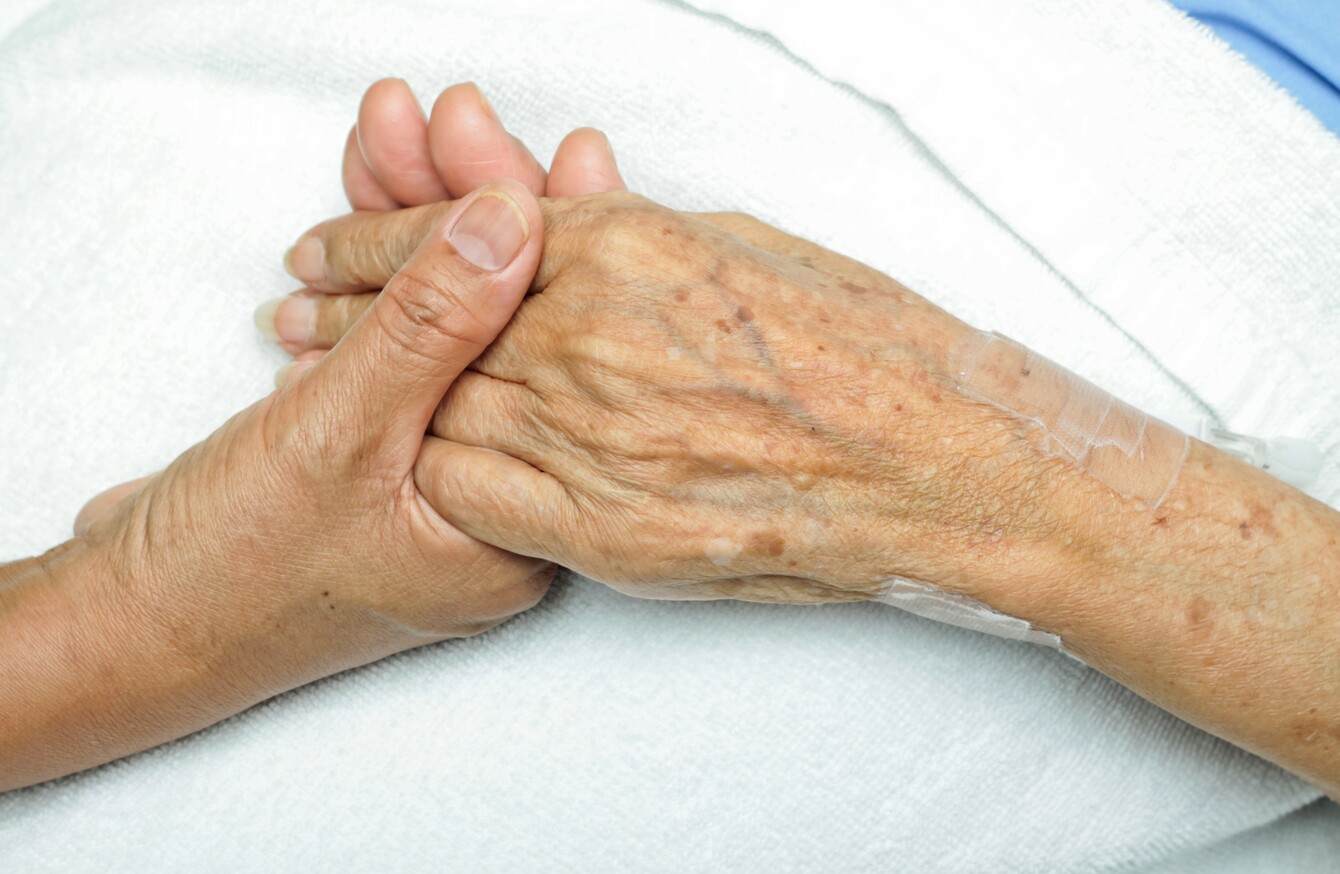 Image: Shutterstock/GoDunk13
Image: Shutterstock/GoDunk13
Updated 6.47pm 
NEARLY 70% OF Irish people are in favour of right-to-die legislation.
A poll conducted for The Claire Byrne Show by Amárach found that 69% were for it, 13% are against, while 18% responded that they did not know.
Junior Minister for Skills and Training John Halligan said he is planning to introduce a bill proposing to make assisted suicide legal in Ireland.
It's unusual for a member of government to introduce a private member's bill, but Halligan told TheJournal.ie that he has discussed the matter with Chief Whip Regina Doherty.
The junior minister said he has received a number of representations from groups who are against his views on assisted suicide and disagree with his bill.
"All I want is a reasonable debate. I already have the God squad coming after me," he said.
"When the time comes, you might want to fight, but you might not. Who has the right to tell you that you have to fight."
Halligan said he wants an open debate on the issue and asks that "religious and moral issues be put to one side and that people think about the individual".
"You and I could choose to end our life tomorrow, for a complex set of reasons, but if you come to me and ask me to help you die, I'm a criminal. That's not right," he said.
In a statement about Halligan's bill, Doherty acknowledged that while it is "unusual" for a Junior Minister to submit a private member's motion, "the advice I have is that a minister would not necessarily be prevented by the Oireachtas from doing this."
On the basis of this I have indicated to Minister Halligan that it is for him to make such a submission to the Oireachtas. Any private member's bill that has been published can be submitted, by the deputy who published it, into the weekly business committee lottery.
If selected the bill will be have be debated on Thursday.
Dignity in death 
Halligan said people should have dignity in death, adding that all he is asking for is a "reasonable and passionate" debate in the Dáil.
"We are not going to stop people going to Dignitas (a centre in Zurich, Switzerland, established in 1998, which provides a legal assisted suicide service). We don't even know how many people are going there," he said.
The Waterford TD is calling for a free vote on the bill and said it would be interesting to see how many TDs support it.
Having spoken to a number of TDs, he said there was a lot of cross-party support for it.
"When it comes before the Dáil I think we might surprise people," said Halligan, speculating it could be passed with a substantial margin.