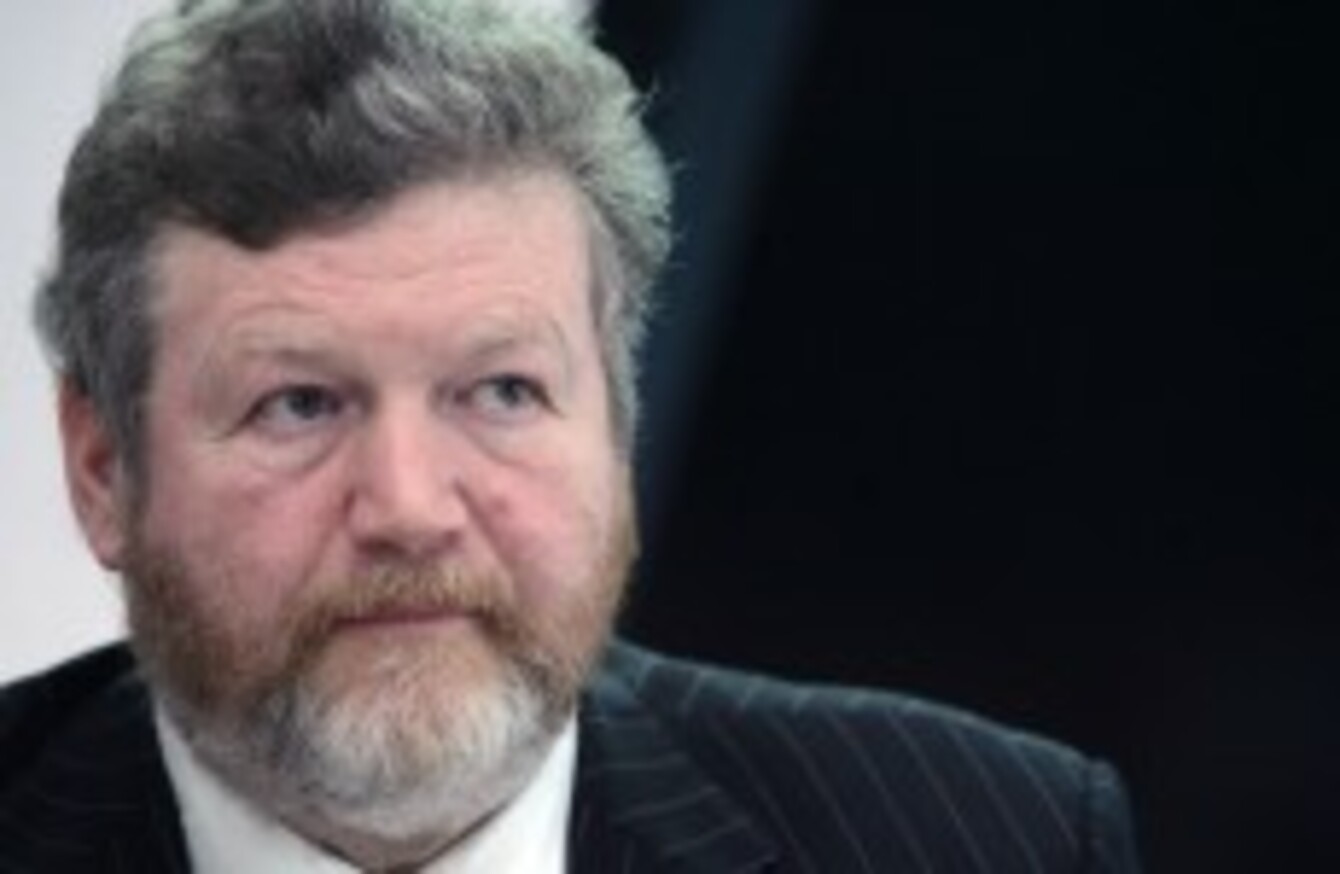 Minister for Health James Reilly
Image: Sam Boal/Photocall Ireland
Minister for Health James Reilly
Image: Sam Boal/Photocall Ireland
1) WHAT THEY SAID DURING THE 2011 ELECTION CAMPAIGN
Fine Gael planned to treat more patients in the community, and to establish a Special Delivery Unit within the Department of Health to reduce waiting lists
FG promised a system of universal health insurance, with intermediate plans to allow a greater number of GPs treat medical card holders
FG promised not to close any A&E facility unless a demonstrably better service could be put in place, and insisted it would end co-location.
It further promised to develop a national dementia strategy by 2013, a National Carers Strategy, to close unsuitable psychiatric institutions and to review Irish law so that Ireland could become party to the UN convention on the rights of persons with disabilities.
Labour also promised a universal health insurance model, specifically setting a 2014 target for free access to a GP
It also offered a means-tested variety of subsidies for health insurance, with some users paying the full cost of their premiums while others would have their costs covered in full.
Labour offered a similar review of the Mental Health Act 2001 to bring Ireland in line with the UN convention.
It further pledged not to close any hospital or part of a service if its services could not be fulfilled by primary care services in the area.
2) WHAT THEY PROMISED IN THE PROGRAMME FOR GOVERNMENT
The government promised a system of universal health insurance 'with equal access for all' and an end to the 'two-tier system of unequal access'. This proposal formed the bedrock for many of the programme for government's healthcare promises.
It promised a system of risk equalisation for the current healthcare market
It proposed an abolition of the HSE, with its roles returned to the Department of Health or the universal insurance system
A new Patient Safety Authority, incorporating HIQA, would introduce a national licencing system for hospitals.
The new cystic fibrosis unit would be completed, and the National Children's Hospital built.
In mental health, parties agreed to adopt A Vision For Change into law and to implement the Reach Out strategy to minimise youth suicide.
The programme also included a pledge to change the organ donation system from an opt-in to an opt-out, in order to maximise the number of potential organ donors.
3) PROGRESS – OR LACK THEREOF – IN FIRST YEAR OF GOVERNMENT
Last month an expert group was appointed to examine the proposal for universal health insurance. Also last month a new law was passed last month to allow more GPs treat medical card holders.
Risk equalisation has been introduced with a cost subsidy system, where younger health insurance customers pay an extra levy to fund a tax credit for older (more expensive) customers.
The number of people with private health insurance has actually fallen in the last year
The HSE has not yet been abolished, though James Reilly replaced its board soon after entry into office and appointed a larger number of healthcare professionals.
The cystic fibrosis unit is nearly completed (albeit after some fears about its size), but the National Children's Hospital project appears on ice after an Bord Pleanála turned down planning permission.
There's no sign yet of the Patient Safety Authority.
The 2012 Budget, in line with commitments, created a €35m fund to deal with mental health issues including eating disorders.
The government faced criticism at Christmas after it emerged that some patients being housed at St Brendan's Hospital in Grangegorman were to be kept in a locked facility over the Christmas break. Whistleblower Louise Bayliss lost her job shortly afterwards, only then to be reinstated.
Spurred on by the finding of the European Court of Human Rights, the government appointed an expert group to advise on the findings of A, B and C versus Ireland on the rights of women to an abortion under certain circumstances. Opposition legislation to allow for the X Case is to be discussed next month.
#Open journalism No news is bad news Support The Journal

Your contributions will help us continue to deliver the stories that are important to you

Support us now