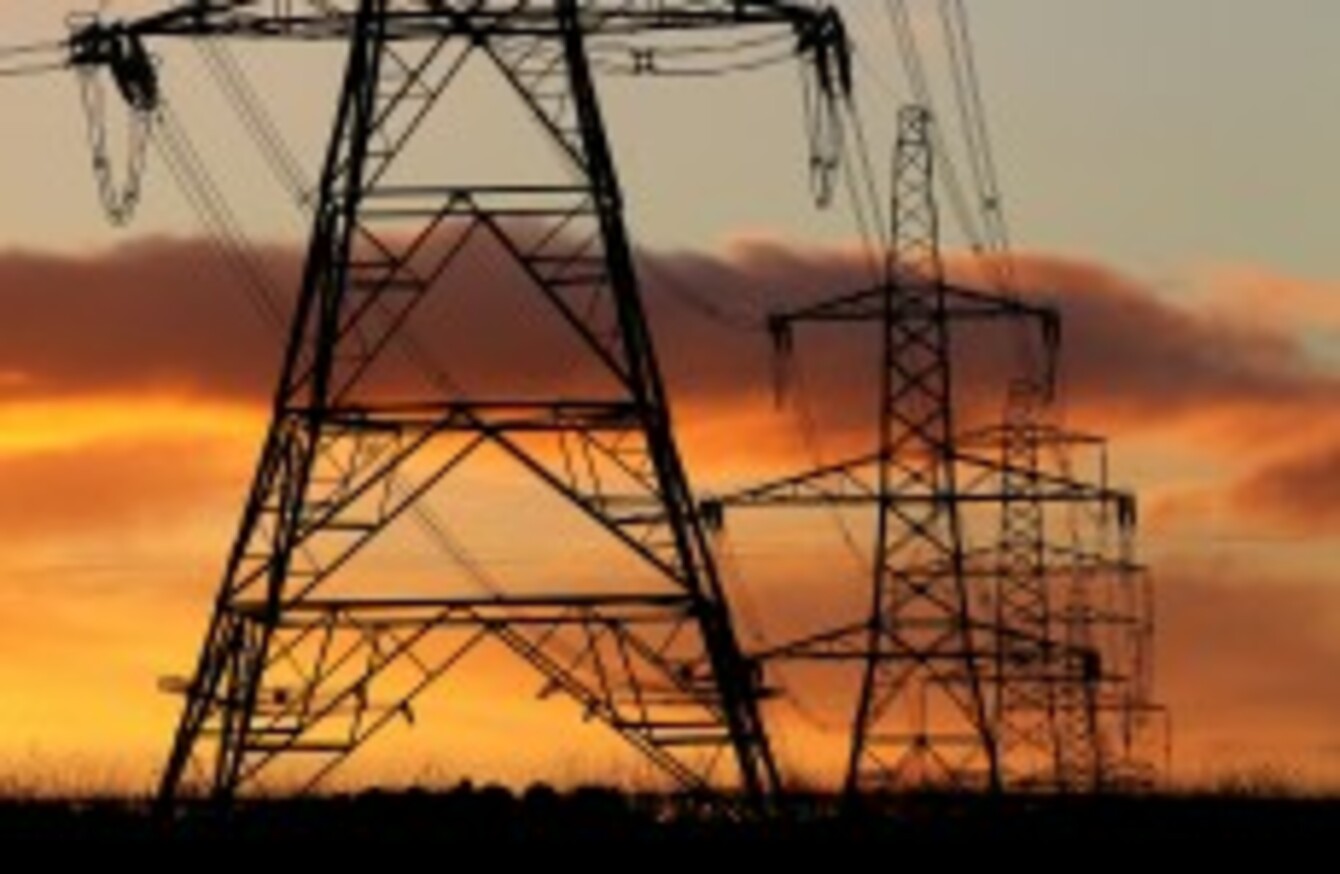 Pylons
Image: Press Association Images
Pylons
Image: Press Association Images
A REVIEW OF EIRGRID'S Grid25 pylon upgrade project states there is an alternative to constructing large pylons around the country.
Coverting Ireland's largest power station, Moneypoint in County Clare, from coal to biomass would make it possible to meet Irish renewable energy targets for 2020, finds a new report by consultants Dr Anthony White and Malcolm Brown of BW Energy.
Biomass is produced from organic materials, either directly from plants or indirectly from industrial, commercial, domestic or agricultural products.
The report finds that this conversion would enable Ireland to meet its renewable energy commitments cost effectively, making the massive Grid25 upgrade void.
Pylons
Released by the volunteer organisation, ReThink Pylons, the report says that the estimated cost for the conversion at Moneypoint would be €380 million, which they state would be "a tenth of the €3.8 billion cost of the government's current plan".
The report, a Review of the Irish Government's Strategy for Compliance with the European Directive 2009/28, says the biomass conversion option is cheaper for domestic consumers than relying on onshore wind and in terms of "green economics" it can deliver carbon savings nearly double those associated with wind power for every euro spent.
The ReThink Pylons group said that biomass conversion would protect the Irish landscape and jobs in the tourism, bloodstock and agriculture sectors by eliminating the need for the Grid25 upgrade and further development of onshore wind farms.
Biomass
"Biomass now represents a real alternative," said Malcolm Brown. "Using the recent successful conversion of the Drax power station in Yorkshire as a model for the adaptation of Moneypoint, could provide the answer for Ireland."
Gradual con-version of Moneypoint from coal to biomass would bring an additional 25 per cent of renewable energy onto the Irish power system, said Brown.
He said in addition to the 19.6 per cent Ireland has on 2012 figures, it would mean the 40 per cent target for electricity generation from renewable sources by 2020 would be achieved.
"The facts have changed in Ireland's energy debate," said Paddy Massey, spokesperson for ReThink Pylons, adding:
Today's report makes it clear that wind is not the only way and the envisaged pylon blight is not a necessity. Technology has moved on. This report is a positive contribution to the debate which demands proper investigation by the government.
ReThink Pylons is calling again on the Irish Government to re-examine its energy policy and Grid25 projects.