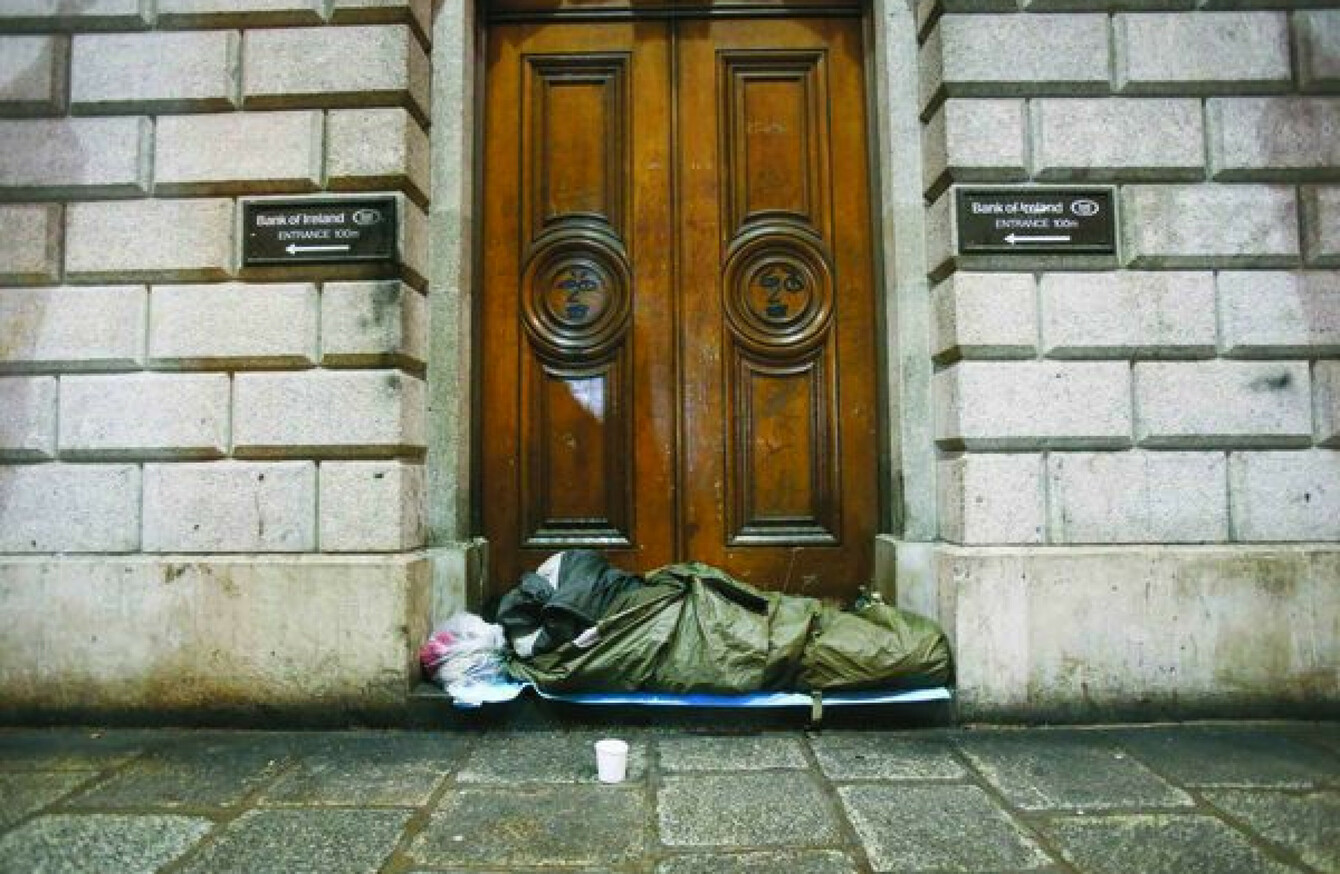 THE NUMBER OF people sleeping rough in Dublin has increased to 156, according to the latest official count. 
According to the latest Rough Sleeper Count – carried out twice a year by 100 volunteers – the figures are up 110 from the spring count but down 15% on the last winter count of 184. 
The figures show that 67% of rough sleepers counted were male and 17& were female with the remainder unidentified. 
Of those counted, 54% were Irish nationals while 17% were non-Irish nationals. 29% of rough sleepers did not have their nationalities identified. 
As winter sets in, the Dublin Regional Homeless Executive plans to make 333 extra beds available as it aims to meet a rise in demand for its services during cold weather.
The measure was announced last month in partnership with a range of charities as the DRHE activated its Cold Weather Strategy for 2018.
Commenting on the latest figures, CEO of Inner City Helping Homeless, Anthony Flynn, says that the 42% increase in those sleeping rough in Dublin is worrying. 
"What we're seeing is an average of 150 people per night sleeping rough. We've seen over the last two weeks that number rise as high as 179 people on one particular night."