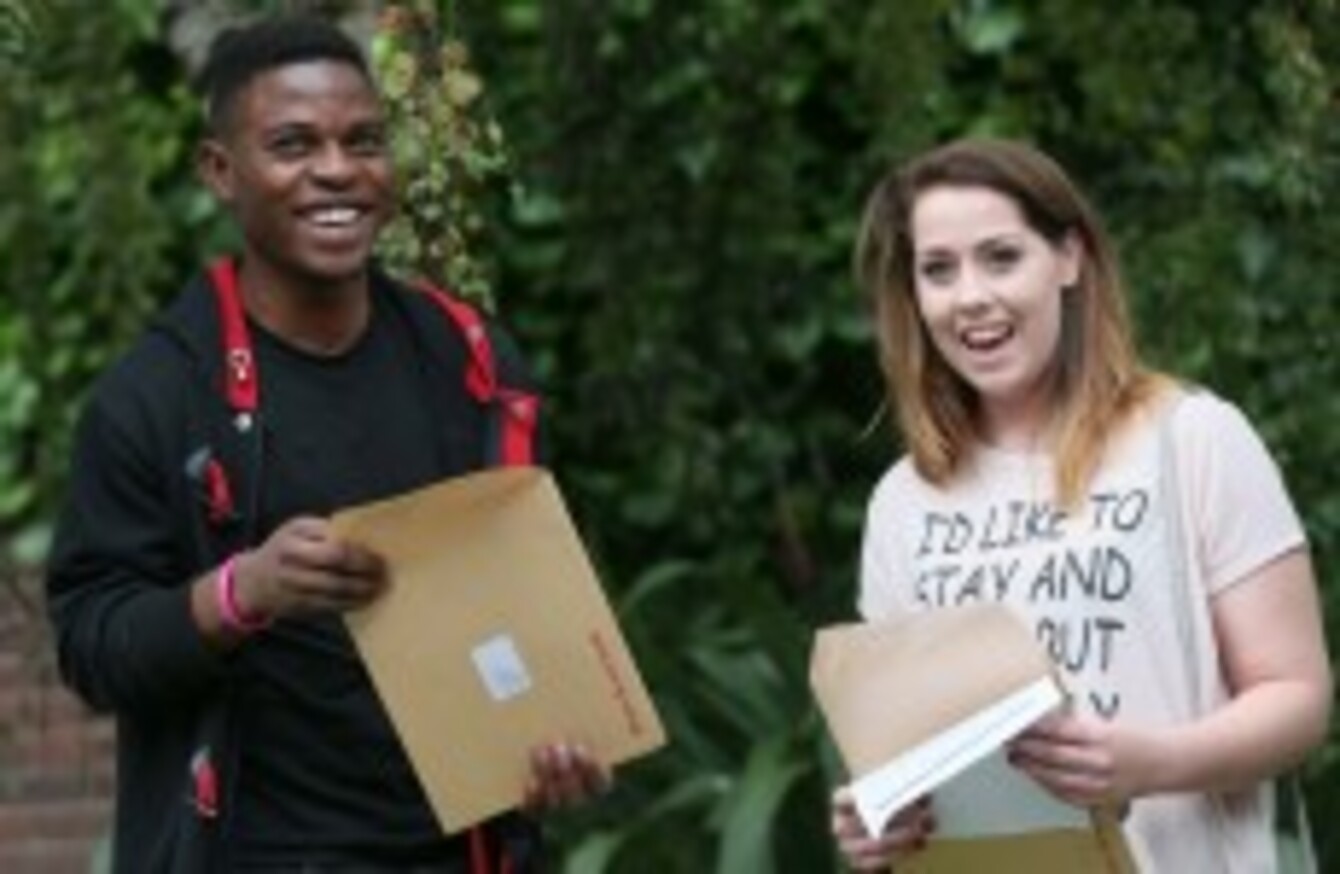 Awaiting CAO points...
Image: Laura Hutton/Photocall Ireland
Awaiting CAO points...
Image: Laura Hutton/Photocall Ireland
THIS MORNING, MORE than 76,000 people will discover what third-level institution they will be accepted into.
Framed as one of the biggest decisions of their lives, 43,989 Leaving Certificate students applied to the CAO to gain entry into various degrees and other courses over the summer months.
It will not just be Leaving Cert candidates learning their fate this morning though. Almost 2,300 residents of Northern Ireland and Great Britain have applied for courses across Ireland, while over 13,000 mature applicants will hope to receive an offer in the post.
There are also thousands more presenting FETAC and other further education results and 8,295 people with previous third-level experience. Another 13,000 are using access college programmes, including HEAR (Higher Education Access Route) and DARE (Disability Access Route to Education).
Over the summer, more than 41,000 applicants submitted a 'Change of Mind' form to ensure their choice is the correct one for them.
With the collapse of the property boom – and the subsequent recession – the pattern in demand for courses has changed dramatically, with less interest in fields related to the building industry.
The demand for business, agriculture and food courses has all risen, while teaching and pharmacy dropped in popularity.
Science courses have become much more popular since the recession hit in 2008, leaping from 5,477 applications five years ago to 9,496 this year.
This year's first preferences were:
Arts and Social Science – 16,921
Science – 9,496
Agriculture/Horticulture – 778]
Education – 4,735
Administration/Business – 11,200
Engineering/Technology – 6,429
Architecture – 533
Art and Design – 2,394
Law – 2,126
Human Medicine – 615
Veterinary – 615
Dentistry – 323
Pharmacy – 390
Physiotherapy – 729
Nursing – 5,892
Other healthcare – 1,377
Built Environment – 195