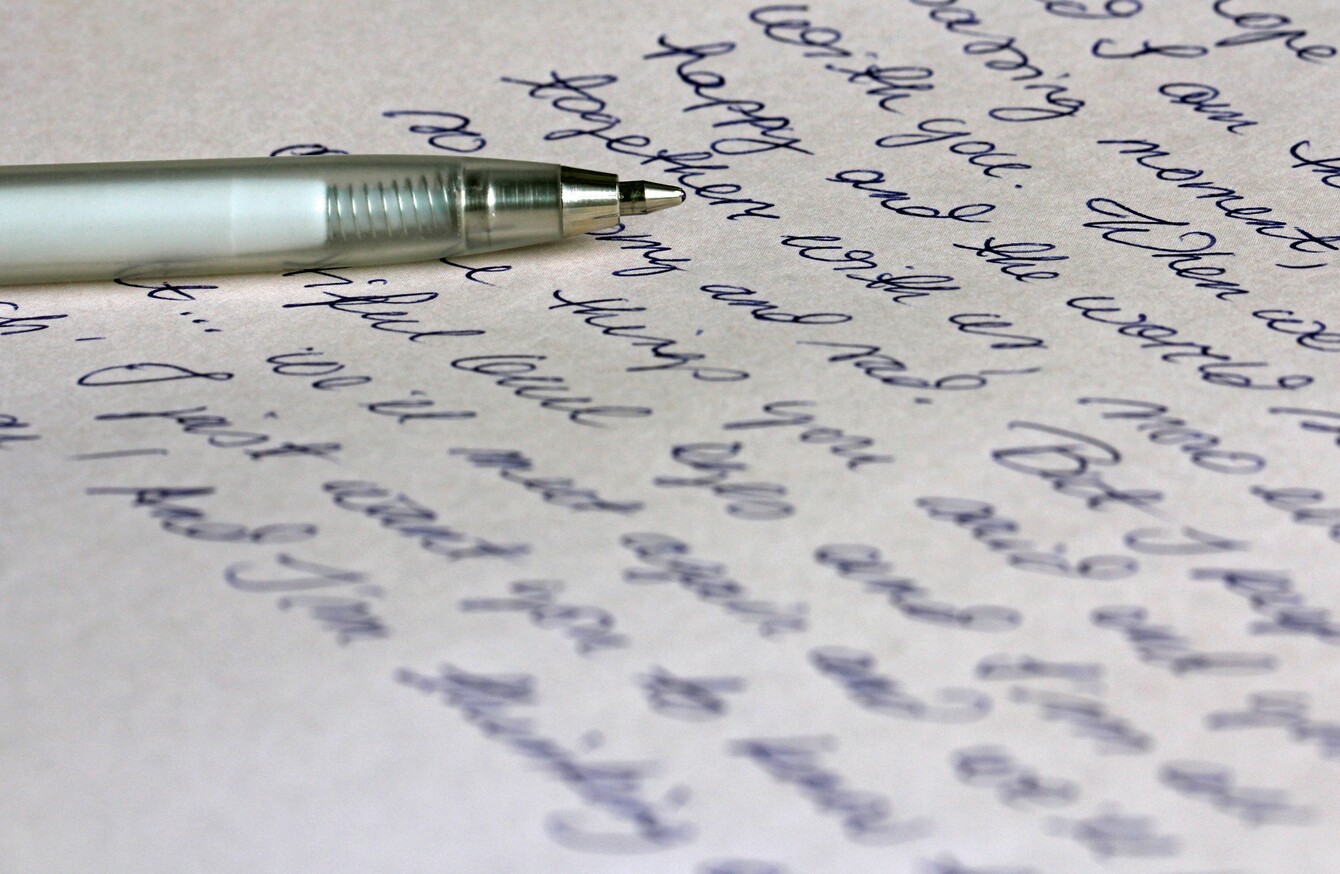 Image: Shutterstock/Taina Sohlman
Image: Shutterstock/Taina Sohlman
A MAN HAS described his devastation after thieves made off with a wallet that contained the final letters he received from his wife.
Speaking on RTÉ's Liveline programme earlier today James, a pensioner from Kildare, said that his wife had given him the letters while he was nursing her in her fight against cancer.
He said that the incident had happened on Thursday last week when two men appeared at his door asking if he needed any work done.
James agreed to have his guttering cleaned for a fee of €40.
One of the men then quickly noticed moss growing on an oil tank he had to the side of his property and said it could also be cleaned for a cost of €250.
"I'm a pensioner says I, I live off what I get on Friday says I. It's nothing like that," he responded back to them.
After the work was finished James said that he went upstairs and collected his wallet, which had close to €1,000 in it as he was expecting to pay for a new hearing aid and oil the following day.
Leaving his wallet on the table in his kitchen, the widower explained he went out to the front of his house and paid one of the men €80 – the additional €40 being the cost of the men fixing loose tiles on his roof.
He alleged that while he was paying one of the men at the front of the house, the other had gone around through his open back door and taken the wallet from the table.
The men then "jumped in the van, and off they flew".
Struggling to hold back tears, he told host Joe Duffy: 
"I was in smithereens Joe, and I'll tell you why. The money that was in it, I would give it to them.
Inside in the wallet was some of the letters that my wife wrote to me before she died. She died of cancer Joe and I nursed her for fourteen months.
He said that despite confronting the men after seeing them a day later, he had not been able to retrieve his wallet.
He went on to appeal for anyone who might have seen a wallet in his local area to contact the programme or local gardaí.