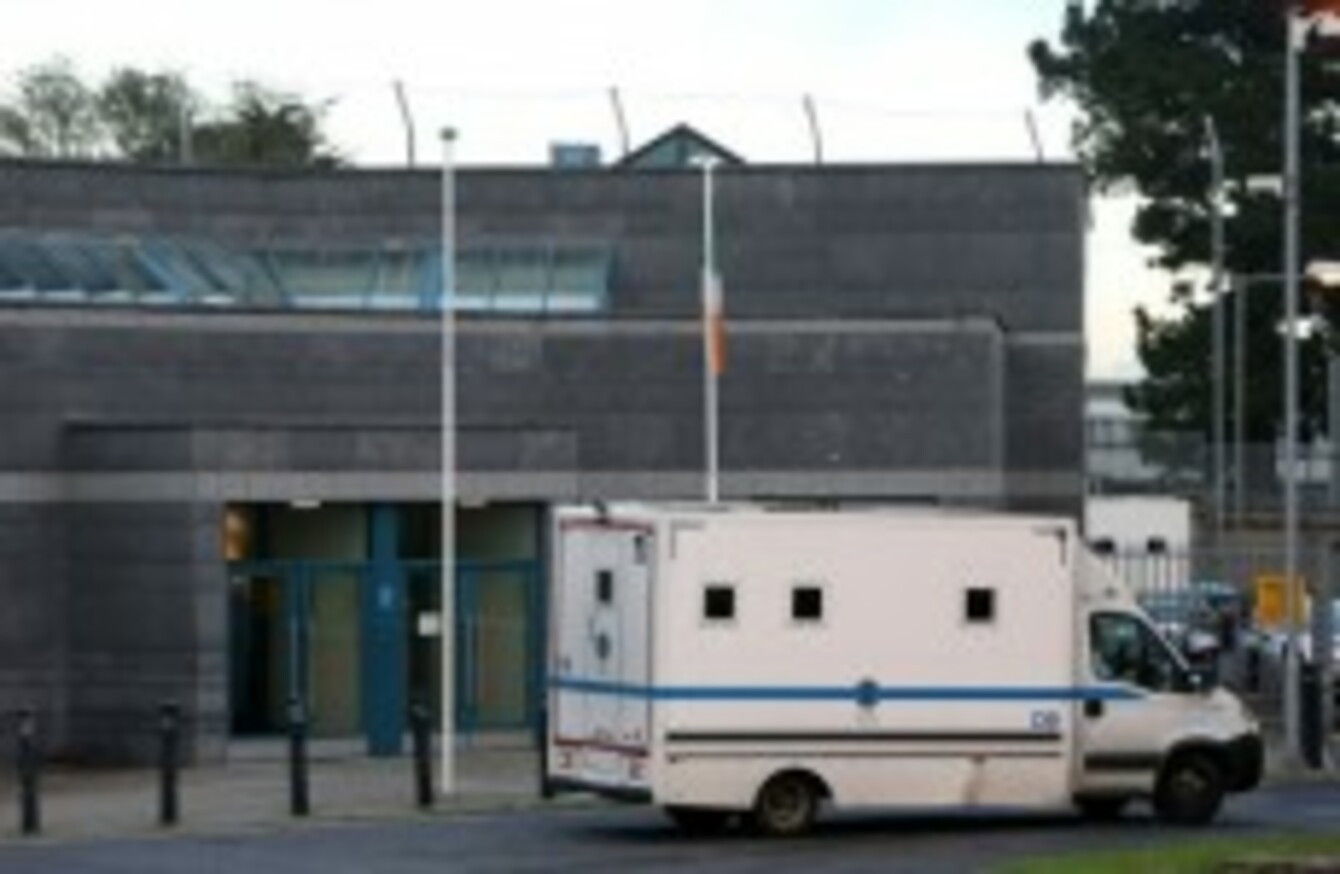 Cloverhill court and prison where Thomas Byrne has been held since his conviction on 18 November.
Image: Brian Lawless/PA Wire
Cloverhill court and prison where Thomas Byrne has been held since his conviction on 18 November.
Image: Brian Lawless/PA Wire
"RECKLESS JOURNALISM" COULD have affected Thomas Byrne's safety in prison his defence counsel argued in court today.
When requesting leniency for his client, defence counsel Damien Colgan SC told Judge Patrick McCartan that a number of newspaper reports claiming that Byrne had acted on behalf of suspected criminal figures, could mean "his own personal safety could become an issue".
During today's sentencing hearing, Colgan had questioned lead garda investigator Detective Sergeant Paschal Walsh on a number of claims made in the media since Byrne's conviction, specifically that he had acted for individuals investigated by the Criminal Assets Bureau (CAB).
Colgan made reference to reports that Byrne had represented Brian Downes, a man who was shot dead in Walkinstown in 2007. He asked was there any evidence of this, to which Walsh replied that there was not.
Colgan also questioned Walsh on newspaper claims that  Byrne had a connection to alleged Dublin criminal Christy Kinahan. Walsh said that that there was no evidence that Byrne had acted for him.
Detective Sergeant Walsh also said that it was not the case that there was an investigation by CAB into Byrne himself, this has also been claimed publicly in the past number of weeks.
Judge McCartan did not make any reference to possible safety issues for Byrne in prison when handing down the 12-year jail term.
He said that Byrne "was not a man of extravagance himself", but added that it was not correct to say that he did not benefit personally from his crimes as he did build up a considerable property portfolio.
Detective Sergeant Pascal Walshe (right) leaving the Criminal Courts of Justice after the sentence. Pic:Eamonn Farrell/Photocall Ireland
The judge said that he must consider the fact that monies have been lost by a number of parties including individuals and financial institutions.
It was noted during the course of today's proceedings that Anglo Irish Bank was the only bank to receive "any substantial amount" following Byrne's various frauds. This was because they "did what they should have done", referring to due diligence on behalf of the now defunct bank.
Sentencing
Dressed in a brown tartan overcoat with a suit jacket and pink and blue striped shirt, Byrne sat silently with his head bowed throughout the sentencing and displayed a rather subdued demeanour.
Colgan said that Byrne accepted the result of the trial and  "didn't put any barriers to the court". He also "did not leave the jurisdiction, unlike others", said Colgan.
The defence argued that Byrne, "is a man who lost his profession, lost his life for what he accepts is a number of years, lost his family due to separation and lost dignity and standing in society."
The judge, however, expressed a tone of disappointment that Byrne did not admit his culpability sooner and instead required a jury of 12 people and a six-week trial to bring him to a point where he accepted his convictions.
The judge described the Byrne's forgery of Barbara Cooney's signature as a "nasty" offence and made reference to Cooney who "found it impossible to control her tears" in court. Cooney herself was sued as a result of that forgery.
Witnesses in the trial who were accused of lying "have now been vindicated" concluded the judge.