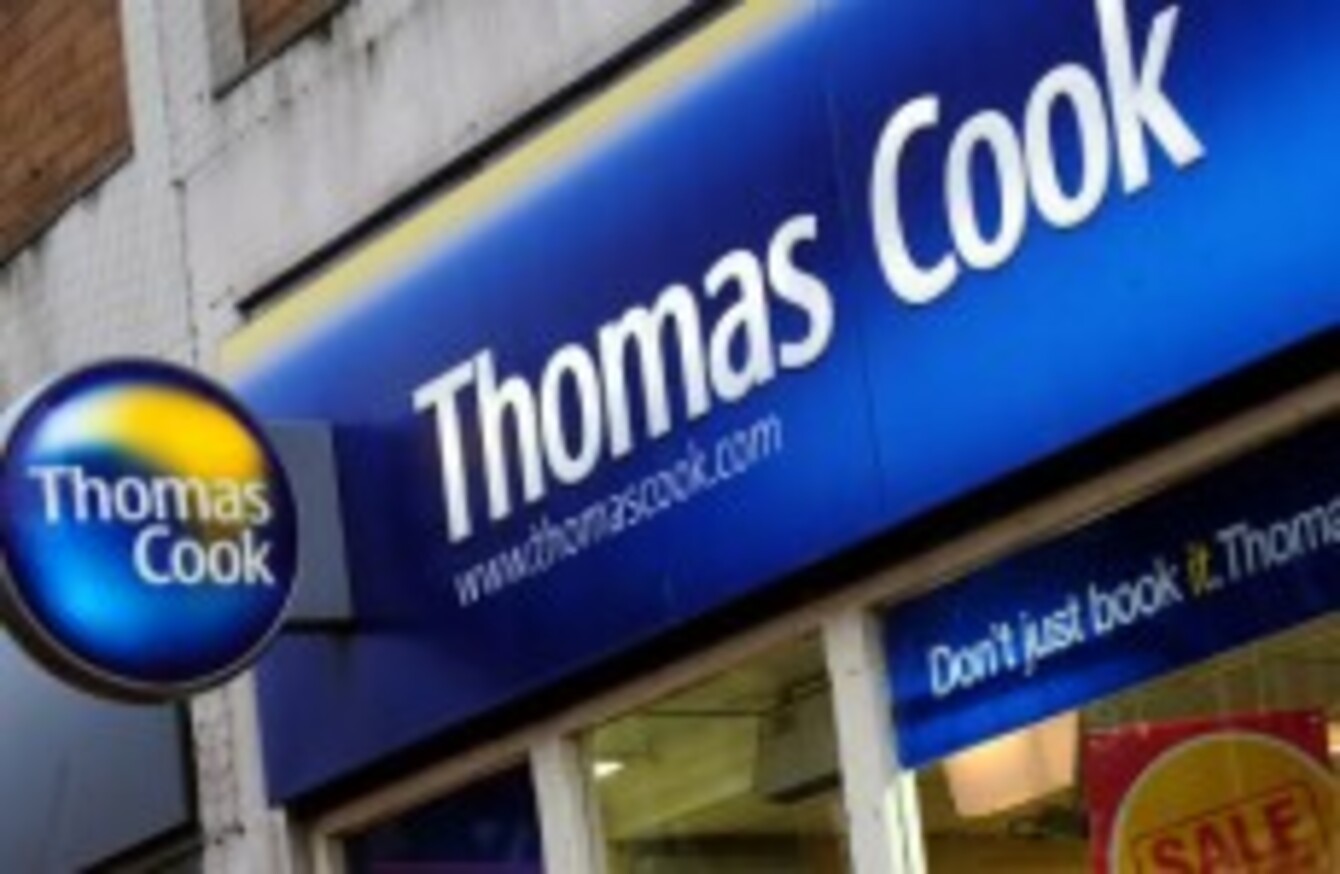 Image: Rui Vieira/PA Archive
Image: Rui Vieira/PA Archive
THE GROUP REPRESENTING travel agents says that the decision of Thomas Cook to close its Irish office and move completely online could lead to higher prices for Irish customers.
The operator announced yesterday that they would no longer be selling chartered holidays out of Ireland from 30 April. The Irish Travel Agents Association has said that they are "extremely upset" by the decision.
"This move by Thomas Cook will impact Irish consumers as there will now be between 60,000 and 80,000 less chartered seats leaving Ireland," said ITAA CEO Pat Dawson.
"Whilst this will impact consumers due to a reduction in capacity and an increase in demand, there are still over 300,000 airline seats available with plenty of destinations and good choice," he added.
Clare Dunne, president of the ITAA, say that the closure of Thomas Cook in Ireland is indiciaitv eof a trend which has seen 70 per cent of booking of ITAA members completed online.
Dunne also expressed the ITAA's concern over the future of the Thomas Cook workers:
We are extremely upset  for our 44 fellow travel professionals who have been impacted by the decision of Thomas Cook and we hope, based on their experience and skills that they will have no trouble finding new positions.