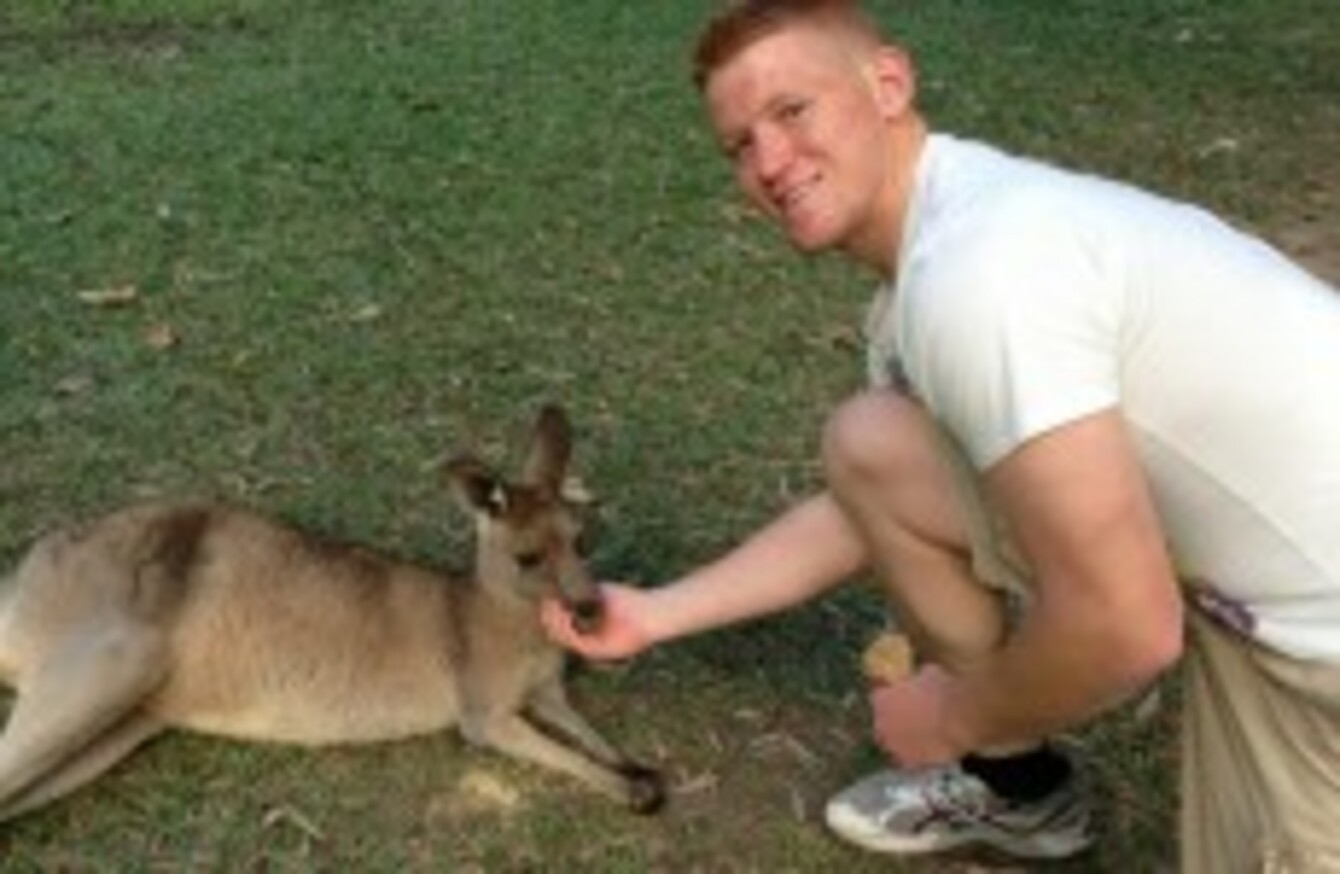 Image: Facebook
Image: Facebook
THE SISTER OF a 23-year-old Irish man who was killed outside a Perth kebab shop has spoken of her family's devastation and about their reaction to his killer's sentencing.
Speaking to Seán O'Rourke on RTÉ radio this morning Lauren Keaney said her family is trying to just "put one foot in front of the other and walk on" after the tragic loss of her brother Thomas.
Keaney who was from Galway died after the one punch attack in December 2013. 23 year old Abbas Al Jrood was found guilty of killing the young man after a dispute over a chair taken by one of Keaney's friends.
However the Irish man was not involved in any altercation with Al Jrood and the court heard he had actually walked away from the dispute. It was then that he was attacked by his killer, who snuck up and punched him from behind.
"It makes no sense and he completely did nothing wrong," his sister said this morning.
He never would have seen it coming.
'Christmas Day was horrendous'
Keaney who had been working in a bar in Perth was knocked unconscious when his head hit the ground after the punch. He regained consciousness a number of hours later and was able to have a conversation with his mother.
"He did tell Mom that his whole head hurt and he was in pain."
However on Christmas Eve, the 23 year old took a turn for the worst. He was found unresponsive and was placed on life support.
"Of course Christmas Day was horrendous and you couldn't imagine the lonliness you would have felt." The family were eventually able to get a flight on Stephen's Day when the decision was taken to remove life support after the young man's organs were donated.
"I'll never forget his going away party with his friends. You couldn't have got a bigger smile on him. He was looking so forward to going out and seeing the world and everything like that and we looked so forward to picking him up at the terminal…" Lauren told O'Rourke.
To pick him up in customs in a box is not fair, not fair in any way.
'I don't know how you put years on a life'
She described the Al Jrood's trial for her brother's killing as "emotionally, physically mentally draining". The man was sentenced to nine years in prison.
"Unfortunately in the justice system that is a harsh enough sentence and we know that but I don't know how you put years on a life."
Thomas' sister said her family has tried its best to be strong throughout the last two years but it has been very difficult.
"My dad is not handling it too great. My siblings they've lost their older brother you know. He was the rock for our family, he was my mom's best friend, he was my dad's namesake. You constantly look for him in everything you do."
A campaign has been launched in Australia after a spate of serious incidents involving so-called one punch assaults. Lauren Keaney appealed to young men in particular to consider the consequences of their actions in heated situations.
"I hope that it does reach out to more people and when that situation gets to it, don't do it just walk away. You have no idea the pain you're going to cause your family and the victim's family."