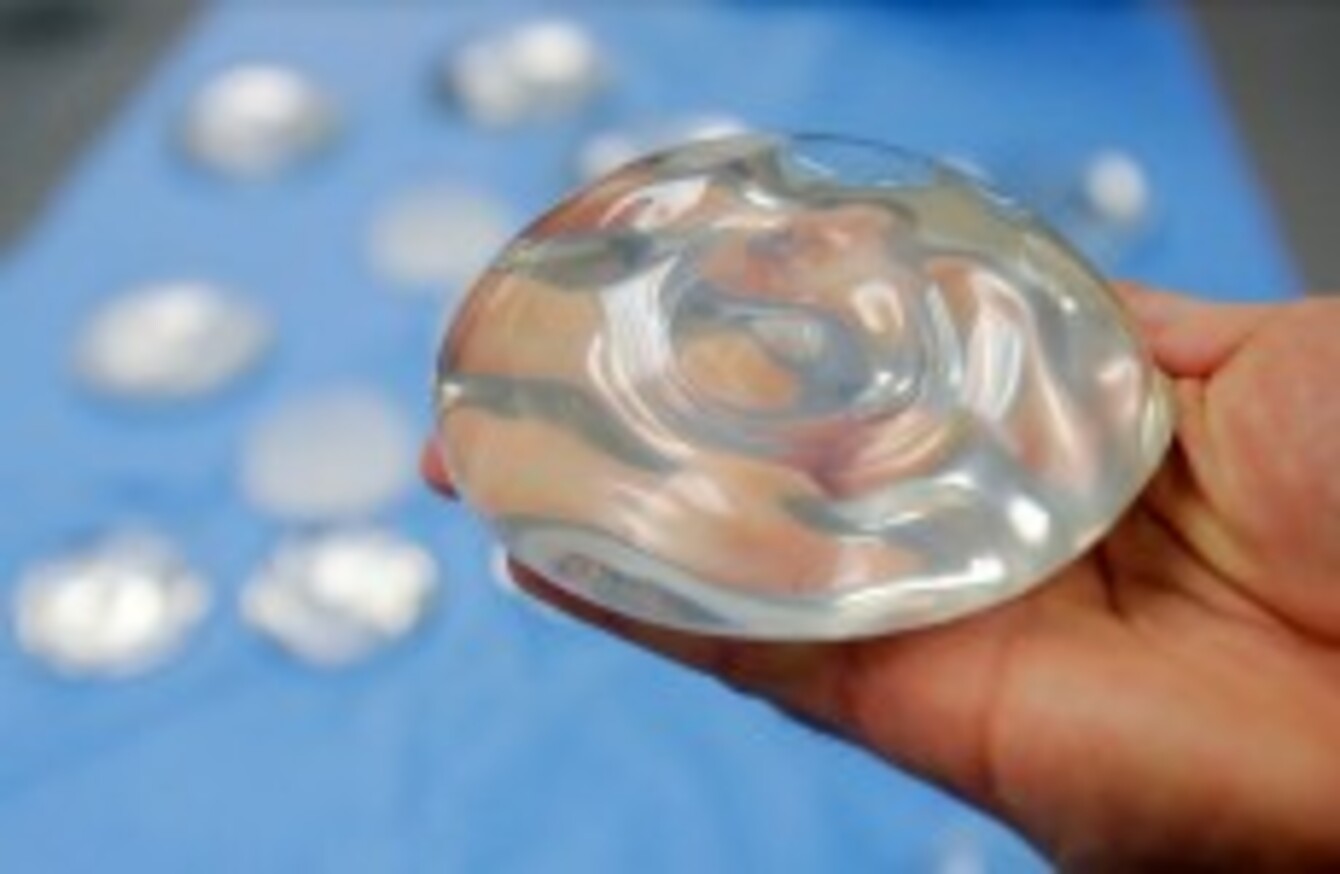 A file photo of a silicone gel breast implant
Image: DONNA MCWILLIAM/AP/Press Association Images
A file photo of a silicone gel breast implant
Image: DONNA MCWILLIAM/AP/Press Association Images
TENS OF THOUSANDS of women in France and Britain have been advised to have a certain type of breast implant removed over fears they could pose a threat of leaking.
The French health authorities have also raised concerns that the type of implant in question – manufactured by French company Poly Implant Prosthesis (PIP) - may potentially be carcinogenic. However, the British authorities have not linked the implants to cancer.
It is estimated that 45,000 women in Britain, 30,000 women in France and some women in Spain have the PIP implants, which are made of low-grade silicone.
Douglas McGeorge, of the British Association of Aesthetic Plastic Surgeons told the Telegraph: "I would probably get them changed for peace of mind, but it is not an emergency, it can be done at leisure."
McGeorge also insisted women with PIP implants should not become alarmed, telling France24: "There is no evidence of an association with cancer and women with these implants should not panic".