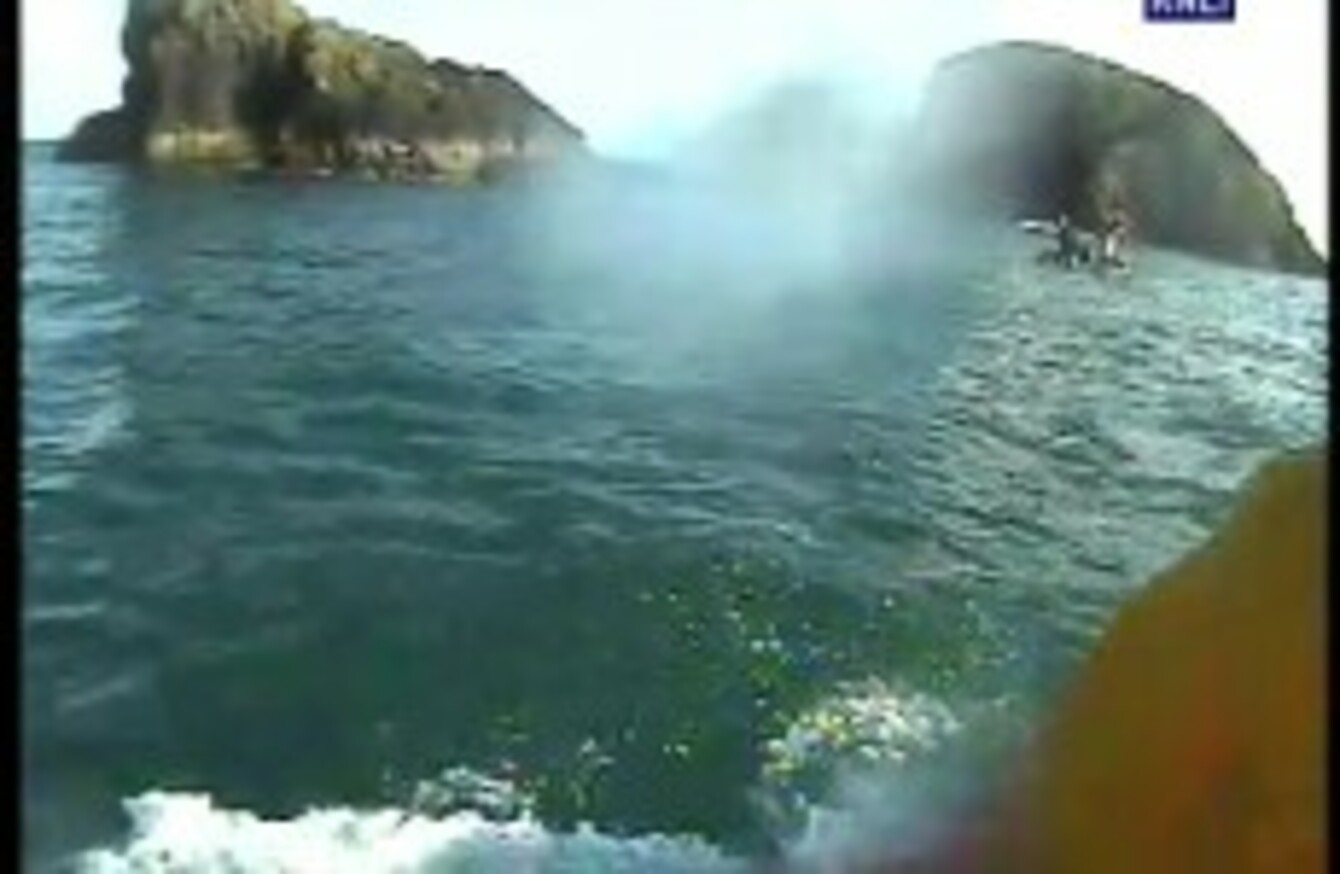 Image: Tramore RNLI
Image: Tramore RNLI
A VOLUNTEER LIFEBOAT crew with Tramore RNLI recovered three men travelling on a homemade craft from the sea off the Waterford coast this weekend.
On Friday, the lifeboat crew were called by a member of the public who spotted the three men out at sea on a homemade raft without lifejackets. On arriving at the scene with the Irish Coast Guard helicopter Rescue 117, the crew managed to convince the three men to return to shore on the lifeboat for their safety.
After the alarm was raised at 6.40pm, the crew used local knowledge to locate the men at Kilfaraissey beach and were then joined on scene by Rescue 117. The RNLI said that the men, who were 600 metres offshore, insisted that they were not in need of help and the lifeboat stood by.
Men agreed to return onboard the lifeboat
Following a discussion with Rescue 115 a decision was made that due to the unsafe structure of the raft and with no lifejackets being worn that the men would have to return to shore with the lifeboat crew. The three men agreed to return onboard the lifeboat and they were taken onboard and brought back to the beach. They were met on their return by members of An Garda Siochana.
"This could have so easily ended in tragedy. The men were a good distance out from the shore and between two islands where there is a racing tide that changes rapidly," Tramore RNLI crewmember Paul Tuohy said. "The raft was very poorly constructed and the men were unprepared for any change in their circumstances. The raft could have broken up or they could have been thrown from it and with no lifejackets they would have found themselves in trouble very quickly."
"With the recent drownings we would appeal to everyone to take care in the water and to wear and use the proper equipment including a lifejacket," added.
Image shows detail of the raft used by the men