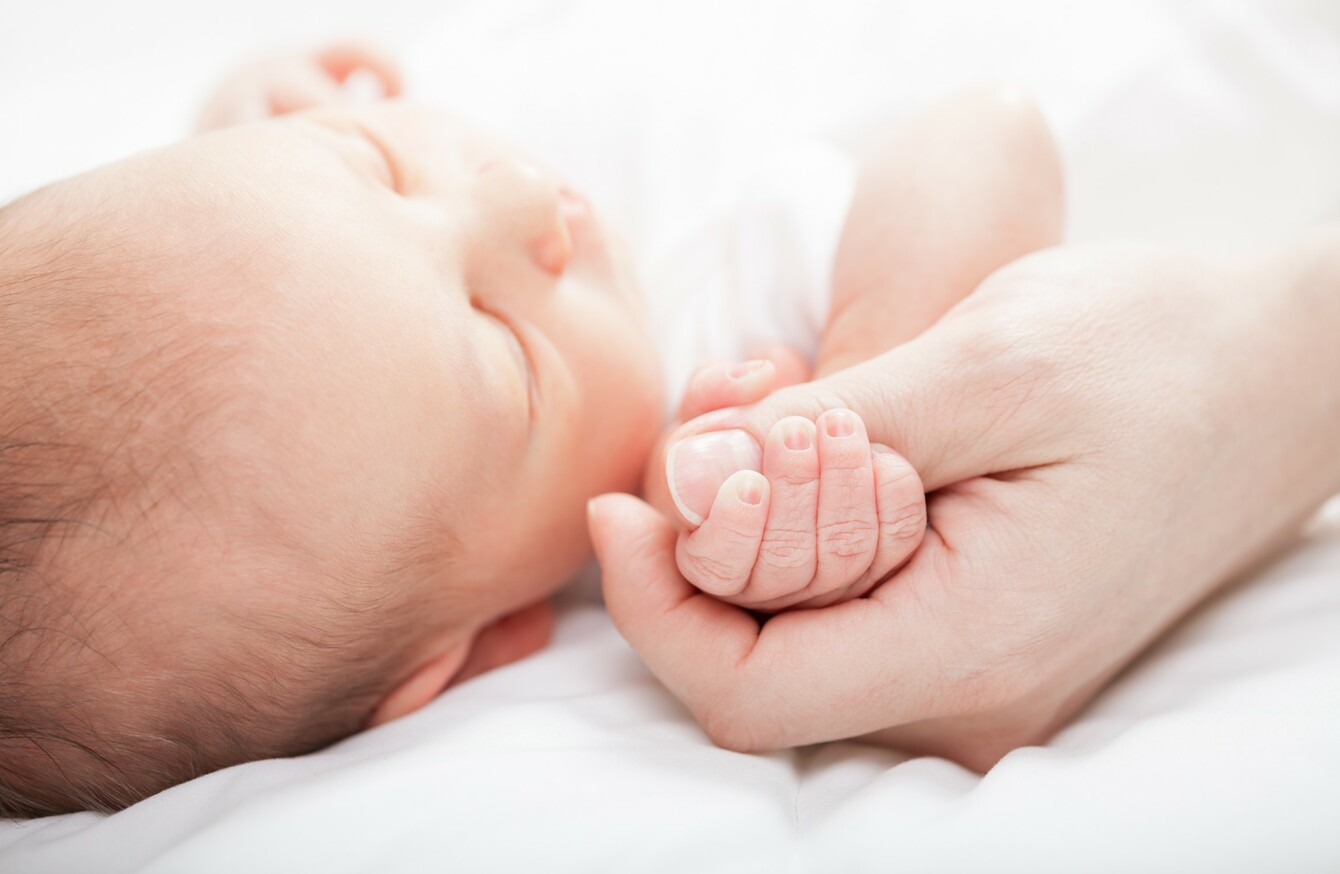 Image: Shutterstock/Dmitry Naumov
Image: Shutterstock/Dmitry Naumov
A BABY HAS been born after being conceived using a so-called "three parent" fertility treatment.
The parents, from Jordan, had the procedure carried out in Mexico, according to The New Scientist.
The publication says that the baby is now five months old, and that its parents chose the procedure as the mother has a disease-causing mutation.
It says that a team from New Hope Fertility Center in New York City carried out the procedure in Mexico.
A procedure called pronuclear transfer was recently approved in the UK, but this wasn't the procedure used by the couple, as it would have involved discarding an embryo.
Instead, they used a technique called spindle nuclear transfer, which involved the nucleus from one of the mother's egg being removed and inserted into a donor egg that had its own nucleus removed.
This egg was then fertilised with the father's sperm. Five embryos were created, "one of which developed normally" said The New Scientist. This embryo was implanted in the woman, and she gave birth to a baby nine months later.
Source: New Scientist/YouTube
The findings will be outlined at the American Society for Reproductive Medicine's Scientific Congress next month, says New Scientist. It notes that the procedure used in this case was not approved in the US.
In 2015, the UK parliament approved an IVF method which involves taking mitochondrial DNA (mDNA) from a third donor and combining it with the DNA of two parents.
Scientists said the method could help prevent serious diseases being passed from mother to baby.
While those opposed to the plans outlined concerns about 'designer babies', supporters of the treatment said that the rules only apply to a small number of serious diseases.