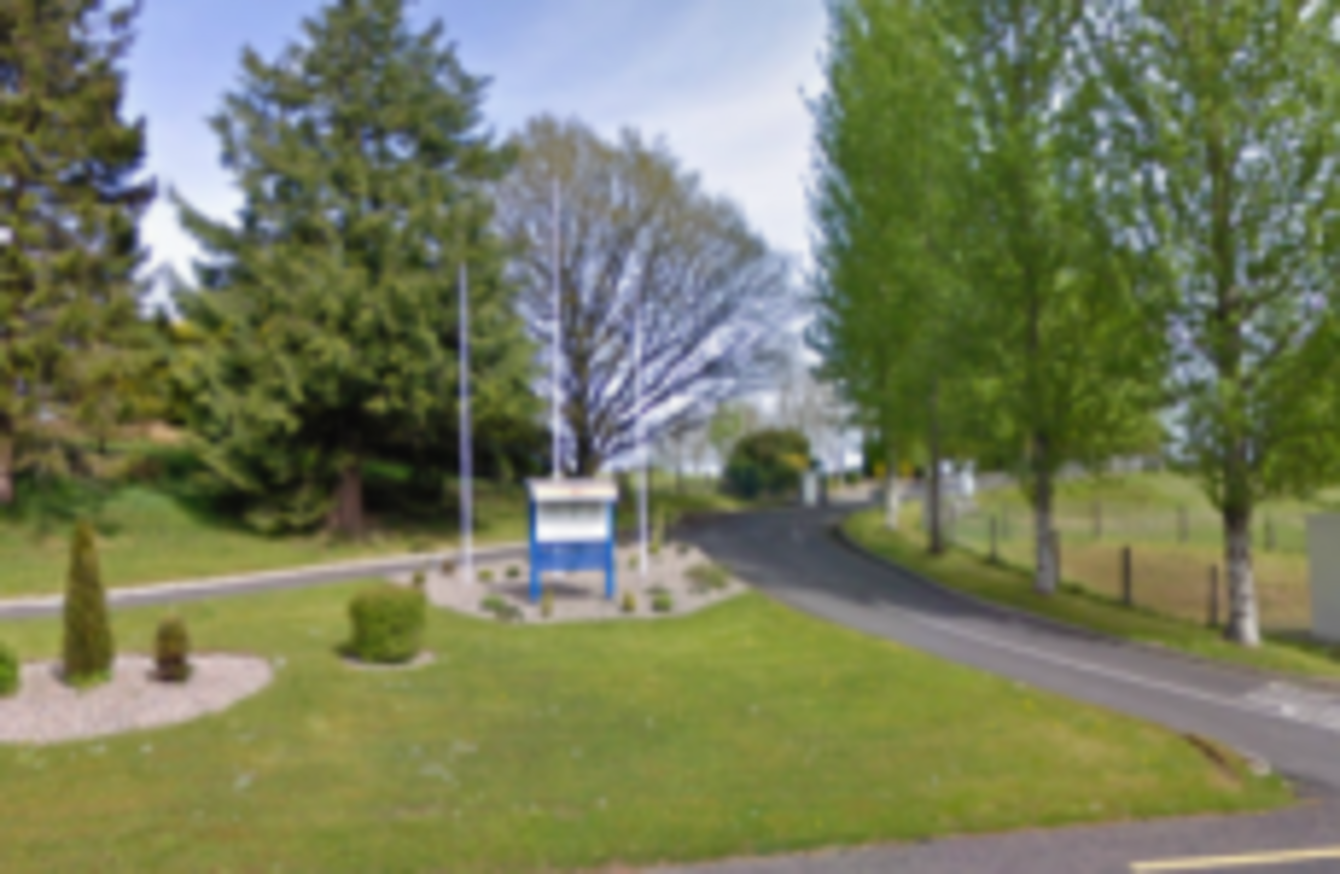 The entrance to Loughan House Open Centre in Co Cavan.
Image: Google Maps
The entrance to Loughan House Open Centre in Co Cavan.
Image: Google Maps
THREE MALE PRISONERS absconded from Loughan House low-security prison for three hours last night before being apprehended by Gardaí and PSNI officers.
Staff at the prison spotted the three inmates leave over one of the perimeter fences on the grounds before 6pm yesterday evening. They were pursued by a number of employees and Gardaí at the local Blacklion station were quickly informed.
Given the facility's location at the border, the PSNI were also advised of the escape. A spokesperson for the Irish Prison Service told TheJournal.ie that the three men "made good their escape" by criss-crossing fields between the Republic of Ireland and Northern Ireland.
The PSNI provided assistance and deployed its canine unit and air support.
The three men were caught "some time later" and returned to Loughan House at about 8.30pm. They have now been transferred back to the closed prisons where they began their sentences.
They had been removed to Loughan House as part of "sentence management" but because they have now broken the rules of that arrangement, they will finish their terms at Wheatfield and St Patrick's Institution.
The incident is an embarrassment for the Irish Prison Service and the Government, claimed Opposition party Fianna Fáil this afternoon.
It comes just weeks after Martin McDermott, the 26-year-old convicted of the manslaughter of Garda Gary McLoughlin, absconded from the same facility for a second time.
Calling for a full explanation to be given in the Dáil, Fianna Fáil's Dara Calleary said that the Justice Minister has failed in his responsibility to secure Irish prisons.
Last weekend, it was revealed that three prisoners serving sentences for homicide offences are currently "unlawfully at large", while a total of 19 people are on the run from open prisons. Open prisons house about 220 – or 6 per cent – of Ireland's prison populations.