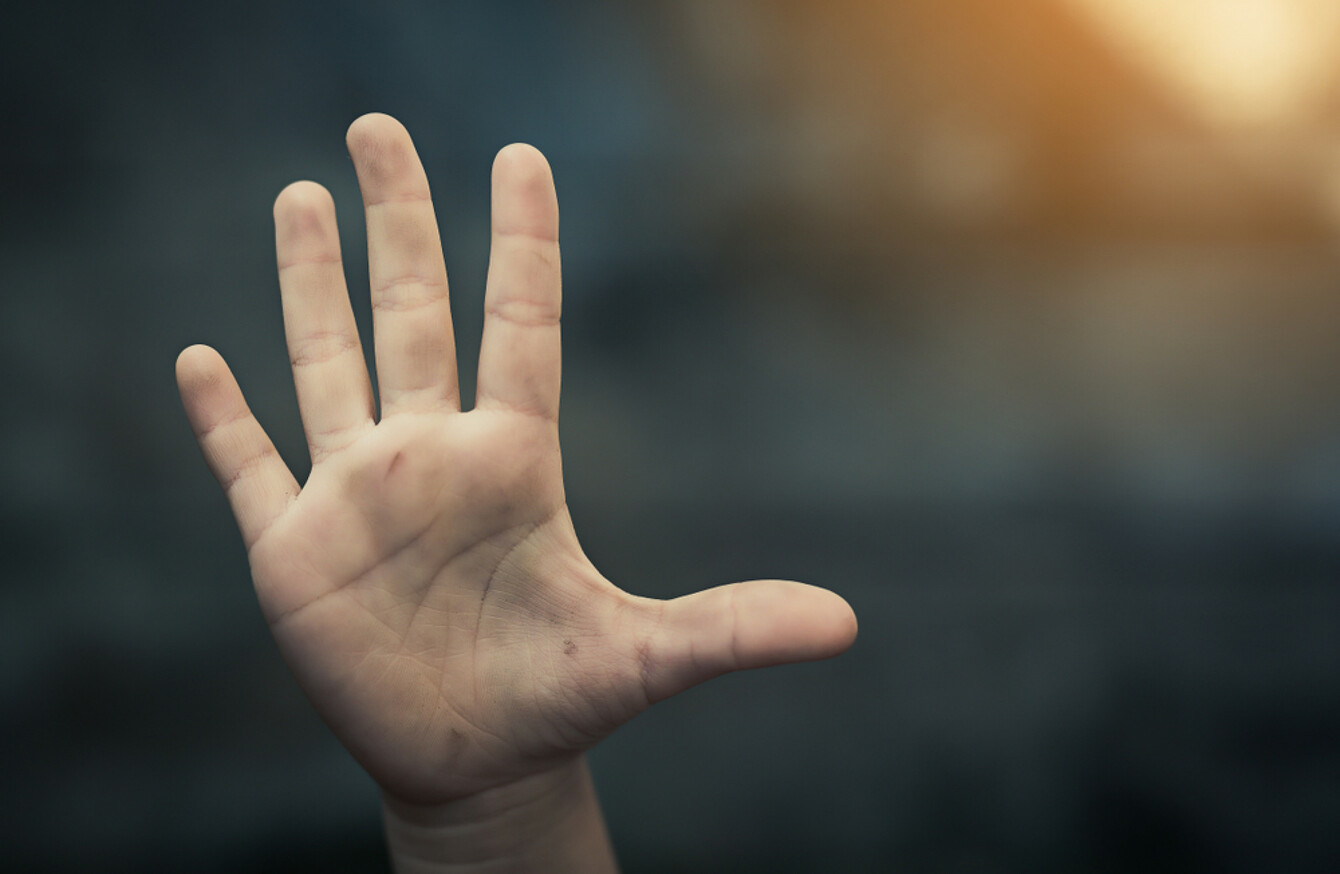 "THREE MEN RAPED me when I was a child."
John Allen was abused by teachers from the age of nine. He said he only went into the garda station to report it when it was put to him that those men could still be out near children.
He first reported the abuse 20 years ago. Although that led to a criminal conviction against one of his abusers, Allen has still not received redress from the State.
A group made up of survivors of child sex abuse – Victims Of Child Abuse in Day Schools (Vocads) – have campaigned vigorously for redress following the European judgment in the Louise O'Keeffe case.
In January 2014, the European Court of Human Rights (ECHR) found in favour of O'Keeffe in her case against the Irish State, making it liable for the sexual abuse she suffered at the hands of her primary school principal.
Following the ruling, the State said it would make settlement offers of up to €84,000 to people bringing cases similar to O'Keeffe's.
However, survivors of sex abuse carried out in Irish schools say they are still in a battle with the government to get redress through the ex-gratia scheme that was set up.
The government argues that the ECHR decision applies only to people who were abused after an initial complaint was made against a teacher and no action was taken.
But O'Keeffe has strongly rejected this saying that the decision clearly says that the State had a duty to ensure all children would not be sexually abused at school.
Speaking to TheJournal.ie after the State settlement was announced, O'Keeffe said it would lead to a situation where two children abused by the same person are treated differently.
It really beggars belief, the fact that you can have two children who were in the same school abused by the same teacher. One was abused prior to a complaint being made, the second abused following the complaint: the second child is entitled to a settlement while the first child isn't. That's discrimination of the highest order.
Allen described the prior complaint component as "bizarre in its construction".
"I didn't do anything wrong. Well, his reasoning for taking me somewhere was because I was bold, but anyway, it's all wrong."
'It's a veneer'
Last year the Education Minister Richard Bruton appointed Mr Justice O'Neill as an independent assessor to consider appeals where payments were declined.
He received 19 applications up until 1 March and 14 of these challenged the need for a prior complaint, saying it was inconsistent with the judgement of the ECtHR.
Mr Justice O'Neill asked the Minister for a written submission on the State's interpretation of the ECtHR judgment, specifically whether the condition requiring evidence of a prior complaint of child sex abuse by the employee is a correct implementation of the judgment.
Mr Justice O'Neill asked the Minister for the submission "no later than Friday 30 March".
However, a spokesperson for the Department of Education told TheJournal.ie that an extension of time was requested from the independent assessor and the submission was only sent on 27 April.
Allen said, "My opinion on it is that the minister is going to delay to the death – which happened with a lot of the Magdalene women."
Seven settlements have been made though the ex-gratia scheme.
#Open journalism No news is bad news Support The Journal

Your contributions will help us continue to deliver the stories that are important to you

Support us now
'Protecting State finances'
Allen, who was abused in North Monastery primary school in Cork, was joined outside Leinster House this week by abuse survivors who attended Creagh Lane school in Limerick.
Mark Vincent Healy was abused while he was a student at St. Mary's College, a Dublin school run by the Congregation of Spiritans (formerly the Holy Ghost Fathers).
Healy said, "We know [children] had to attend these schools because of the Schools Attendance Act of 1926 so you were forcing children into an environment where you knew there was high levels of abuse being perpetrated but the State did nothing.
"The [government is] fighting this in order to preserve the State and finances of the State. They're fighting these cases, they shouldn't be fighting them, they should be vindicating them…
"These exclusionary policies that the government are using to try and deny justice, it's unacceptable."
'Dishonest and disingenuous' 
Fianna Fáil TD Willie O'Dea said, "Basically those people have been wronged. It's incomprehensible and what I find more incomprehensible is this ex-gratia system where people are expected to overcome this hurdle of a prior complaint.
It seems to be the ex-gratia scheme is devised in such a way that very few, if any, could actually qualify. It's dishonest, it's disingenuous and it's something that's going to have to be seriously examined.
Allen added, "I have the option to go to Europe – I've exhausted all domestic options available here to me.
"I would have expected that the State would help to vindicate my constitutional right.
But instead of standing right beside me, it stood right in front of me and blocked me every way and it's going to fight me all the way to Europe again.
"They just want us to go away, but do we look like we're going away?"