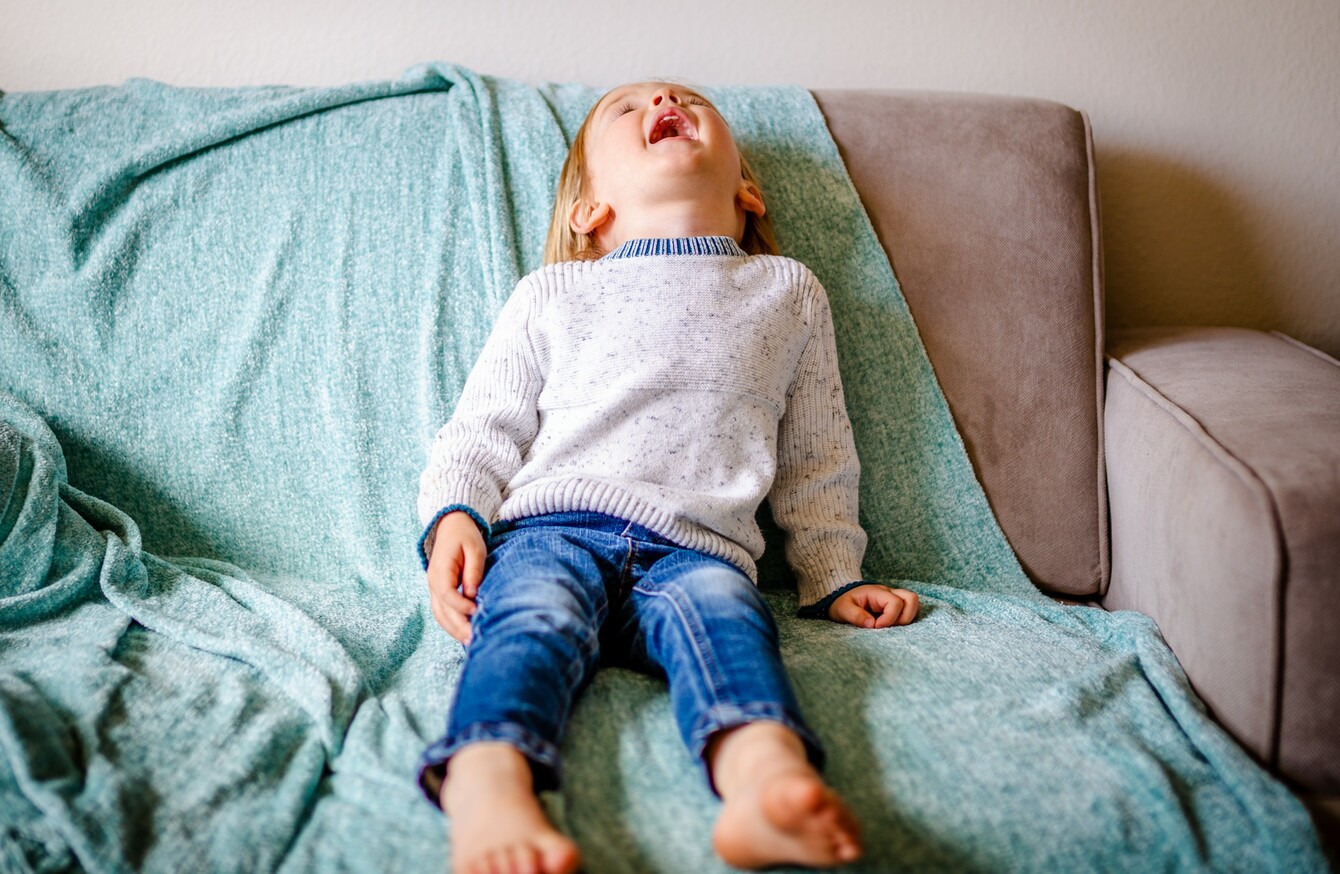 Image: Shutterstock/Jason Ligon
Image: Shutterstock/Jason Ligon
EACH WEEK, WE hear from a reader who can't figure out what to do about a tricky parenting situation. To get a balanced take on the dilemma, we ask four Irish parenting experts to weigh in.
Is there a 'right' time for a child to stop drinking from their bottle – or is it best to let them grow out of it? 
This week, one parent is wondering if he's doing the right thing by taking his three-year-old daughter's bottle away for good at bedtimes, even though she still asks for it.
Have a parenting dilemma you're struggling with? Let us know anonymously here and we'll share it with our panel of experts.
This week's dilemma
My three-year-old daughter is still very reliant on her bottle. She turned three in May, and I'm conscious of her finding it harder to give it up as time goes on. She's generally quite a happy and easy-going kid, but weaning her off the bottle has been a nightmare. Sometimes she'll drink from her beaker, but other times she kicks up a fuss and at night she always wants the bottle. I think that removing the bottle, full stop, might be the only way to take her off it at this stage. Am I being unreasonable by taking it away entirely?
What the experts have to say…
You're not being unreasonable. Often at this stage in a child's development using a bottle is for a simple comfort and many like it at bedtime, no different to other children
having a soother or a comfort blankie or teddy. Although you describe her as being very
reliant on having a bottle, she is still taking a beaker.
What strikes me in your situation is that she 'kicks up' when she really wants it. This is very common behaviour when a child persists with something they really want and will continue until we give in. This is quite normal behaviour, is learned and therefore becomes a habit. Help her pick out a beaker or cup that she would like and, yes, go cold turkey. Expect her to be upset – it will soon pass as you provide her with lots of cuddles and don't re-introduce the bottle.
- Aoife Lee, Parent Coach at parentsupport.ie.
I don't think wanting to be bottle-free is unreasonable. If the bottle is causing a problem for your family, I would suggest fading it out gradually. Be consistent with your fading and expectations so she feels reassured that everyone is on the same page and she can be successful. Steps can include no bottle during "wake time" until 100% successful, then none at "wake time" and nap times. When you create these house rules, stick to them or you will be delivering a mixed message.
Gradually, when she is more confident and 100% successful with the beaker from AM to PM, tackle the bedtime bottle. The bottle may serve as a comforter or habit or both. It is important to be aware of this and perhaps discuss this with her to get the most positive resolution for you both.
- Deirdre Holland Hannon, Behaviour Specialist at @deehollhan.
Going cold turkey is unreasonable. However, you're not being unreasonable to want your child to move on from using her bottle. It's good that you are aware it is difficult for her to give it up, but maybe have her use the bottle only at a certain time eg only for bedtime. Explain to her that she is a big girl now and the use of the bottle will be at night time only. Best of luck with it, change is never easy but always possible.
- Brian Purcell, Occupational Therapist.
No, you're not being unreasonable. Human biology is such that children maintain a suck reflex until six or seven. For some children this is stronger than others. Traditionally, this would have enabled young children to continue breastfeeding if and when it was needed. In Western society long-term breastfeeding is less commonly practiced now, but children still have the suck reflex, which is always stronger at night. However, at three it is certainly possible to use gentle techniques to replace her need for oral comfort at night with other comfort measures. For example, you can agree no bottle whilst it's dark, just cuddles or a back rub. Have confidence in your decision and she may surprise you!
 - Krysia Lynch, Maternity Care Expert at Krysia.ie.
So what's the final tally? Is this reader being unreasonable?
Yes – 1
No – 3
Tell us your thoughts in the comments!
Have a parenting question you want answered? Let us know anonymously in our survey here or email us on family@thejournal.ie and we'll put it to the experts.