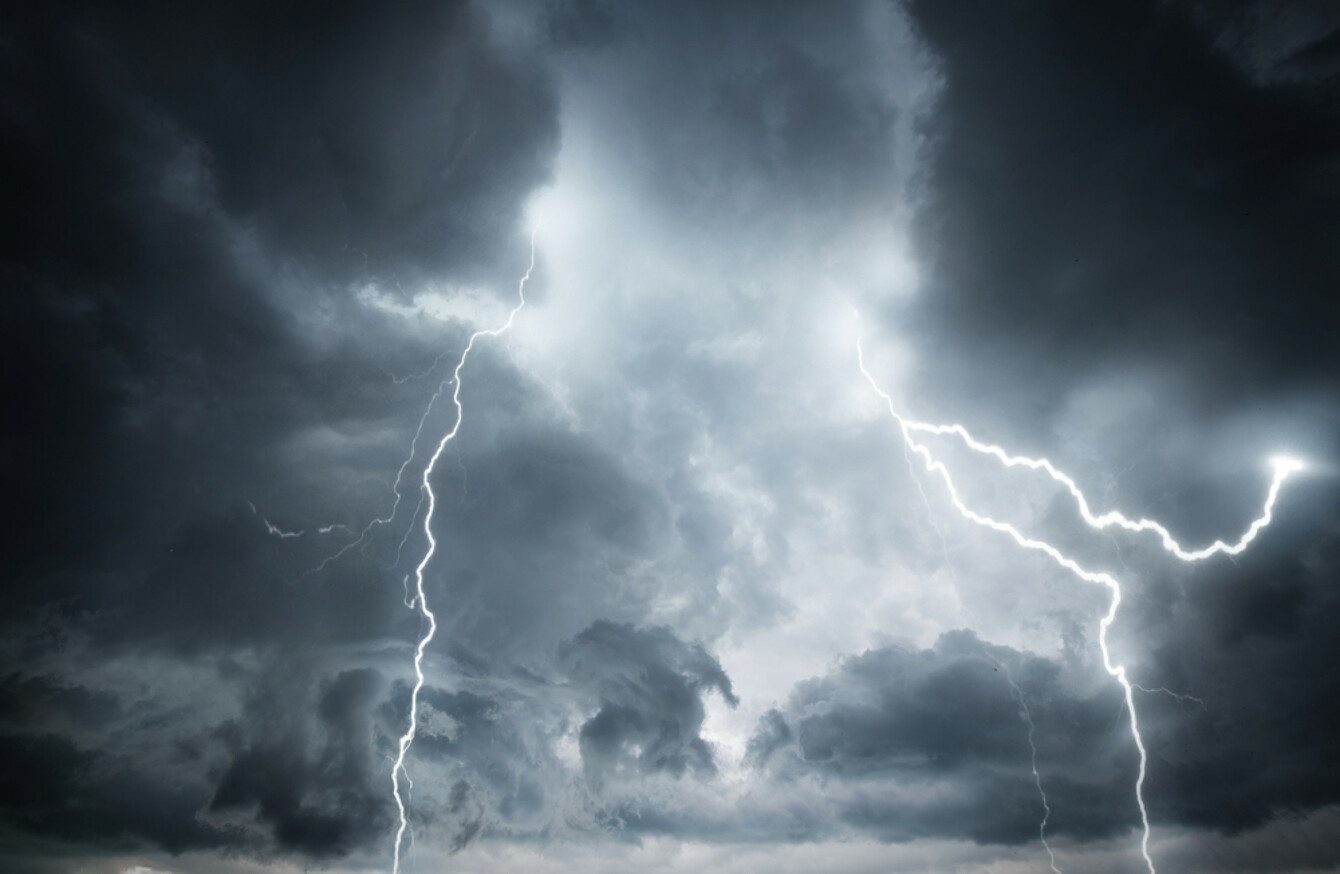 Image: Shutterstock/Triff
Image: Shutterstock/Triff
MANY PARTS OF the country are continuing to experience fine sunny weather today but there's a pretty dramatic change on the way tomorrow, with heavy rain and thunderstorms forecast.
Met Éireann has issued a nationwide yellow alert for rainfall for tomorrow, covering the hours from midday to 10pm.
Here's what to expect:
"High intensity rainfall amounts in scattered thunderstorms during Friday, leading to spot flooding. As much as 50mm possible in a short time."
There will be localised bursts of intense thunderstorm activity, with spot flooding and lightning strikes – although a few areas will escape the worst of it.
It will stay warm too – temperatures of 17 to 23 degrees in light breezes.
In the North, the Met Office has issued a yellow rainfall alert for Co Antrim lasting from midnight tonight until 9pm tomorrow with some thunder.
The national outlook for the coming days, including the bank holiday weekend, is for warm and humid weather up to and including next Thursday.
According to Met Éireann:
A risk of thundery showers, mainly in the north and northwest on Saturday, but the risk diminishes from Sunday onwards, with mostly dry conditions.
The forecast from Sunday to Thursday is for mainly dry conditions and hazy sunshine at times with temperatures in the 20s.
The thundery showers are likely to make another appearance next Wednesday and Thursday. The outlook for the end of next week is uncertain at this stage, forecasters say.