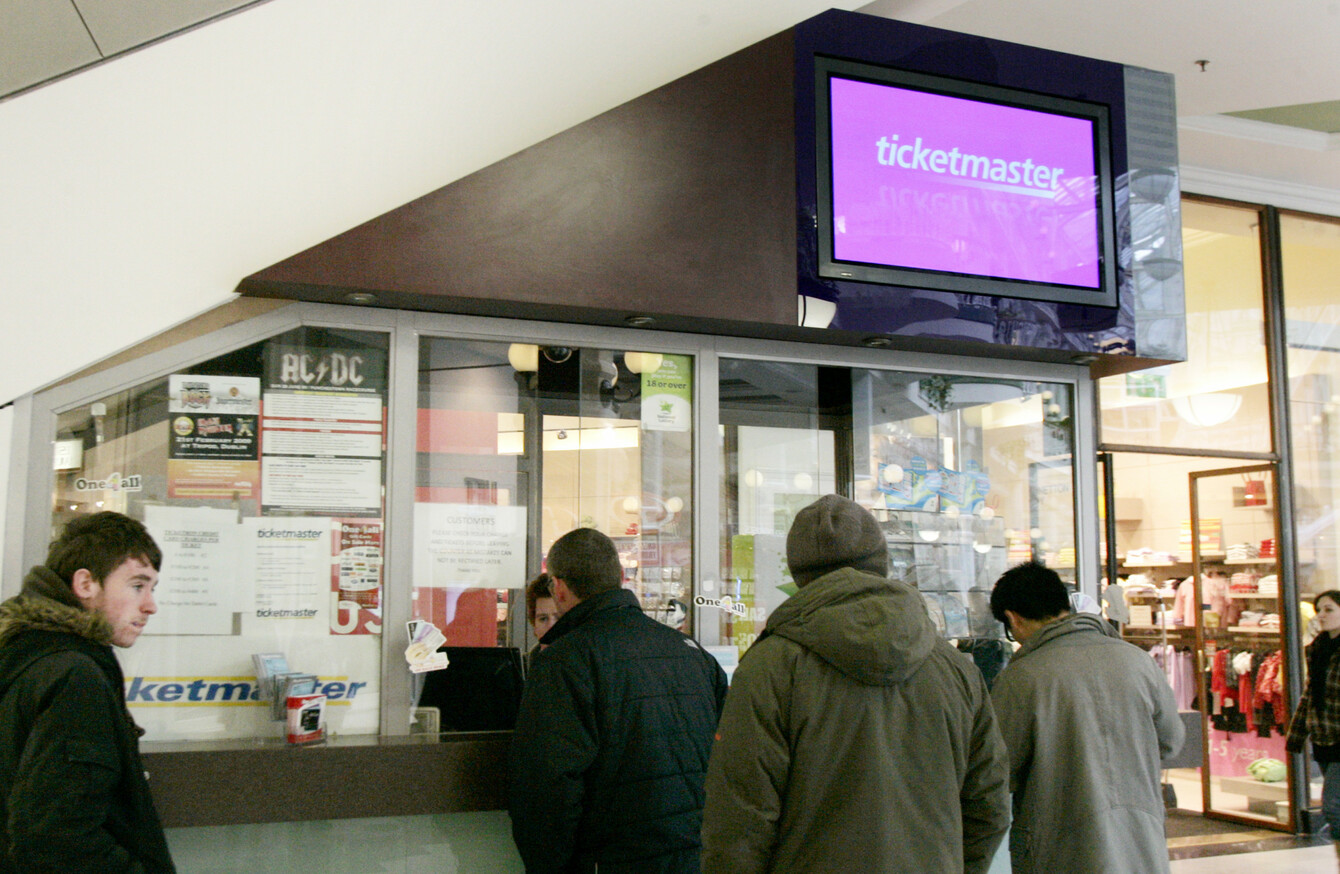 Image: Mark Stedman/Photocall Ireland
Image: Mark Stedman/Photocall Ireland
TICKETMASTER HAS SAID it has no plans at the moment to introduce a practice of pricing tickets for Irish customers based on demand.
The confirmation comes after reports that the company started to roll out its new 'dynamic pricing' system in the United States this week.
The system will allow Ticketmaster to drop prices if sales for an event are not doing well, but if there is increased demand for a show it can hike up the price.
Rolling Stone magazine reported earlier this year that the introduction of this system is Ticketmaster's latest attempt to battle re-sellers like StubHub, where tickets are regularly sold at a significant mark-up.
A spokesperson for Ticketmaster said there are "no plans at present to introduce this in Ireland".
There has been ongoing discussion in Ireland about touting and the re-sale of tickets on websites like Seatwave for up to triple the original price almost immediately after tours have sold out on Ticketmaster.
Minister for Business, Enterprise and Innovation Heather Humphreys, in response to a recent parliamentary question said she is currently seeking to finalise a legislative proposal on ticket resale and aims to bring that proposal to government at the earliest possible date.
"While legislation has a role to play in curbing the resale of tickets at inflated prices, sporting bodies, artists and promoters also have a responsibility to address the issue.
"I am encouraged by the fact that the level of ticket resale for a number of recent major entertainment events, and the prices paid on the secondary ticket market for tickets to those events, have both been relatively low due to factors such as the use of personalised or paperless tickets and the decision of some acts to put on sufficient shows to meet the demand for tickets."