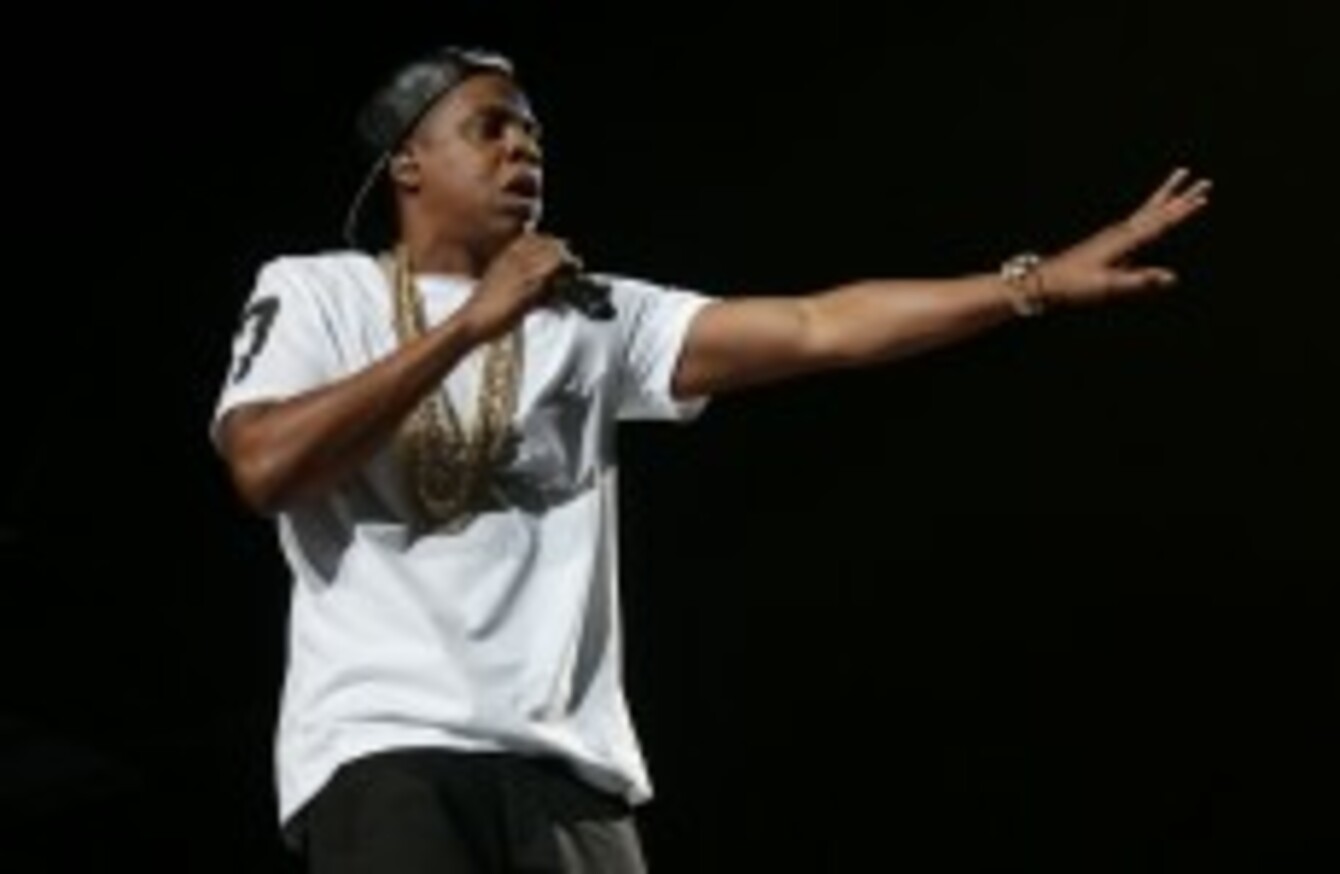 Image: Yui Mok
Image: Yui Mok
JAY Z WAS joined by a plethora of celebs last night at the launch of his new streaming service Tidal.
But is it the saviour of the music industry, or just an excuse for rich musicians to make even more bucks?
Music listeners, it appears, are divided on that very question.
What is Tidal?
We've got all the details on Tidal right here, but in essence it is a paid-for service that offers better quality streaming of music.
Think Spotify, but not free, (it costs €19.99 per month) and with better-sounding (CD-quality, lossless files) music and videos.
Though seeing as these days we're used to listening to music at varying quality levels, the latter isn't important to everyone.
Think about those teens you see on buses playing music out loud: they're not bothered about the quality, as long as they can connect with their favourite song.
It's the emotional response they're most motivated by, and that's the reason why people go to YouTube or Spotify if they want to listen to a song quickly and easily.
Tidal is co-owned by Jay Z, Beyonce, Daft Punk, Alicia Keys and Madonna, and a host of other major players are involved.
They want an artist-run company, which benefits the artists themselves. They want it to be revolutionary, to change the status quo, to "reestablish the value of music" and to bring fans together.
(If this sounds in any way familiar, by the way, remember the legendary Neil Young launched Pono, which also focused on quality of sound.)
So, what has the reaction to Tidal been so far?
Well, the fact it was launched by mega-rich superstars didn't go unnoticed, with many questioning exactly how it would benefit independent or smaller musicians.
Who's paying what?
With Tidal, there is the issue of payment. With so much free content online, will people actually pay for the service?
The music industry has changed hugely since even the 'home taping is killing music' campaigns (note – home taping didn't kill music).
What about Spotify?
Spotify has 60m users, of which 15m are paid-for subscribers. It's clear people prefer – if given a choice – not to pay for streaming, even if that does mean they have to put up with ads.
But ad-supported streaming generates less revenue than subscription services, as the Financial Times pointed out earlier this year.
Artists don't earn huge wads from Spotify unless they get tons of plays, given that it pays between $0.006c and $0.0084c per stream.
Spotify's royalty pay out has gone up as it has begun to rake in more money itself, meaning it has paid out $2bn since 2009. But that's across a lot of artists.
Spotify argues its users are more willing to spend money on music:
The average amount of money spent by US adults on music is $25, whereas the average Spotify user is worth $41 (our total revenue divided by our total # of users). Simply put, a Spotify customer is 1.6x more financially valuable than the average adult non-Spotify US music consumer.
One independent artist, Zoe Keating, said that she earned $1,764 in 2013 from 403,035 streams on Spotify.
She's at the opposite end of the spectrum to Thom Yorke, whose band Radiohead embraced technology and downloading by selling their album In Rainbows in 2007 using a 'pay what you want' model.
Yorke, however, is fervently anti-Spotify, saying that musicians should "fight" it. His band Atoms for Peace pulled their albums from Spotify.
What about independent and emerging artists?
This aspect of the whole debate, the 'what would help new and independent artists'? is key when talking about sites like Tidal.
The music game has changed, the music industry has changed, and even listening habits have changed.
But people still make music, bands are still formed, and people still dedicate their time to creating songs. How they earn a crust from this creative pursuit has long been a topic for discussion, but never more so than in today's era, when anything is available online for free.
Should – and will – Tidal try and help out newer artists, giving them a platform to earn money through streaming, or is that changing the game somewhat?
Time will tell what the site will offer to musicians outside of the multi-million-dollar-earning set.
For now, the listeners are having their say.
Some aren't into the idea of Tidal at all:
#Open journalism No news is bad news Support The Journal

Your contributions will help us continue to deliver the stories that are important to you

Support us now
To counter that, some pointed that while music may be seen as a 'free' commodity these days, that's not because people aren't willing to spend money.
As for Tidal's 'right-on', revolutionary message, there are people who don't think it's revolutionary in any form… and that it may have forgotten one thing: the fans.
Gawker called the event out on its sheer weirdness:
Which, given that two of the participants were on Skype, and Madonna straddled the table while signing the 'proclamation' isn't totally off-point:
While, we do admire Madge's ability to add drama into even the most boring of activities, the launch did demonstrate the star power of this brand new service.
That's what people have been saying about Tidal, but what about you – will you be signing up?
Tell us what you think in the comments.