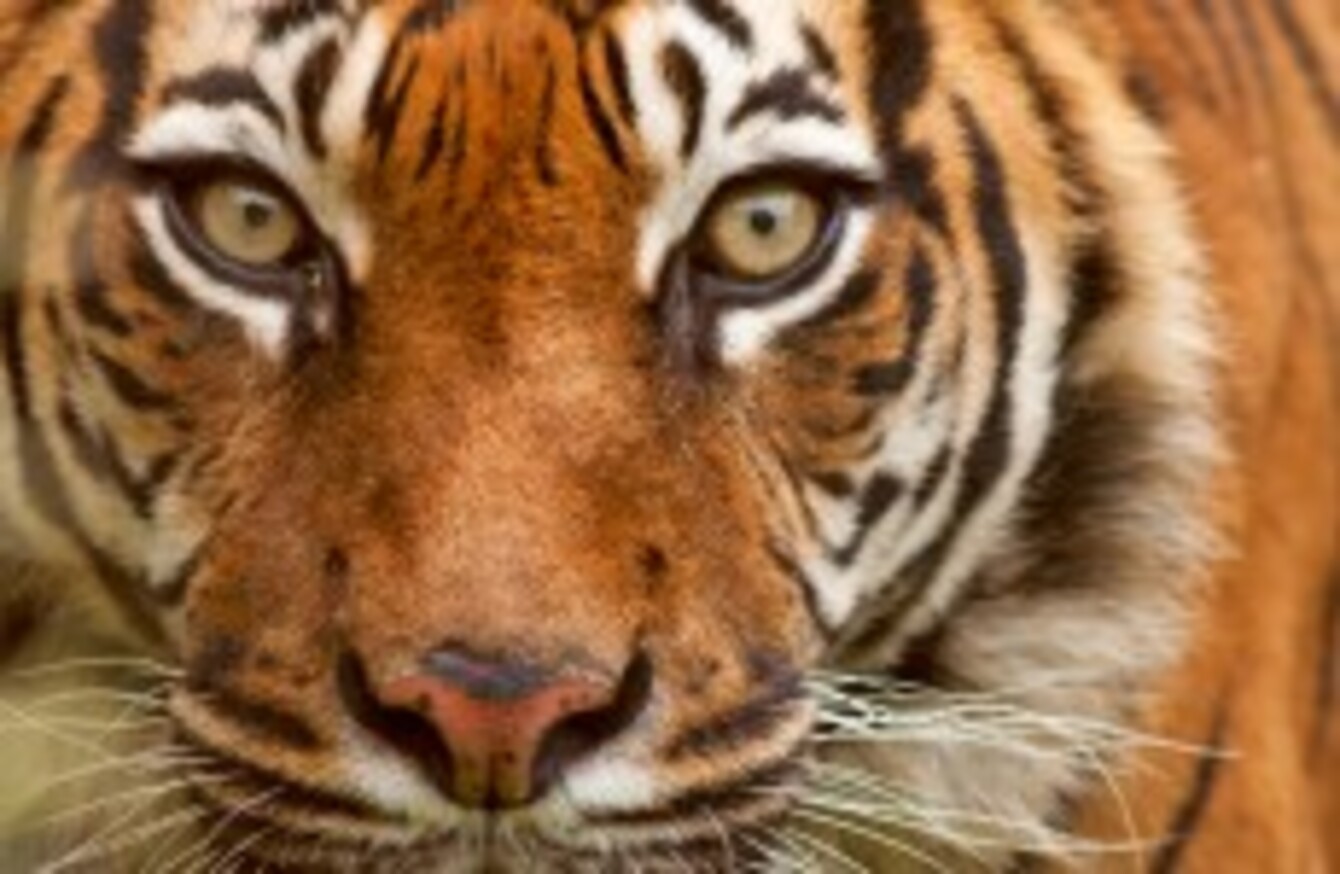 Image: Tiger via Shutterstock
Image: Tiger via Shutterstock
Updated 10.25pm
POLICE AND FIREFIGHTERS in Paris have called off their hunt for a tiger for the night following a fruitless search today.
Worried residents in the French city have been told to stay indoors after a local resident spotted the fearsome animal in a car park and sounded the alert.
The supermarket where the creature was allegedly seen is just a stone's throw from the popular tourist hotspot, Disneyland Paris. However, there is no link between the themepark and the missing tiger.
Several more people later came forward saying they had seen the tiger on the prowl.
Backed up by a helicopter overhead, firefighters armed with tranquilising guns combed the area in the Seine-et-Marne district near the French capital.
"We have been running after it since this morning, police officers are trying to intercept it," a police source said.
Town hall official Cedric Tartaud-Gineste told AFP: "We are calling on inhabitants to be careful, not to leave their houses and to stay in their vehicles."
Anyone who sees the tiger should call the police or the fire service.
He said that a security perimetre covering an area about the size of four or five football pitches had been set up around a wooded area near the small town of Montevrain, some 40 kilometres (25 miles) east of Paris.
"My wife saw it this morning," Jean-Baptiste Berdeaux, who manages the Intermarche supermarket, told AFP.
"She didn't get out of the car and called me to say 'I think I saw a lynx'," he said, adding she took a photo of the animal and the couple then alerted nearby police officers.
An AFP reporter on the scene saw a dozen or so fire engines and police vehicles lined up near the supermarket.
Authorities said they were hoping to catch the animal alive. Police said:
If it's possible, we'll try and put it to sleep. If it becomes dangerous or aggressive, the order will be given to kill it.
It is as yet unclear where the tiger comes from.
Authorities have also made enquiries at a big-cat wildlife park 30 kilometres away and a circus that recently passed through town but no missing tiger has yet been reported.
First published 2.10pm