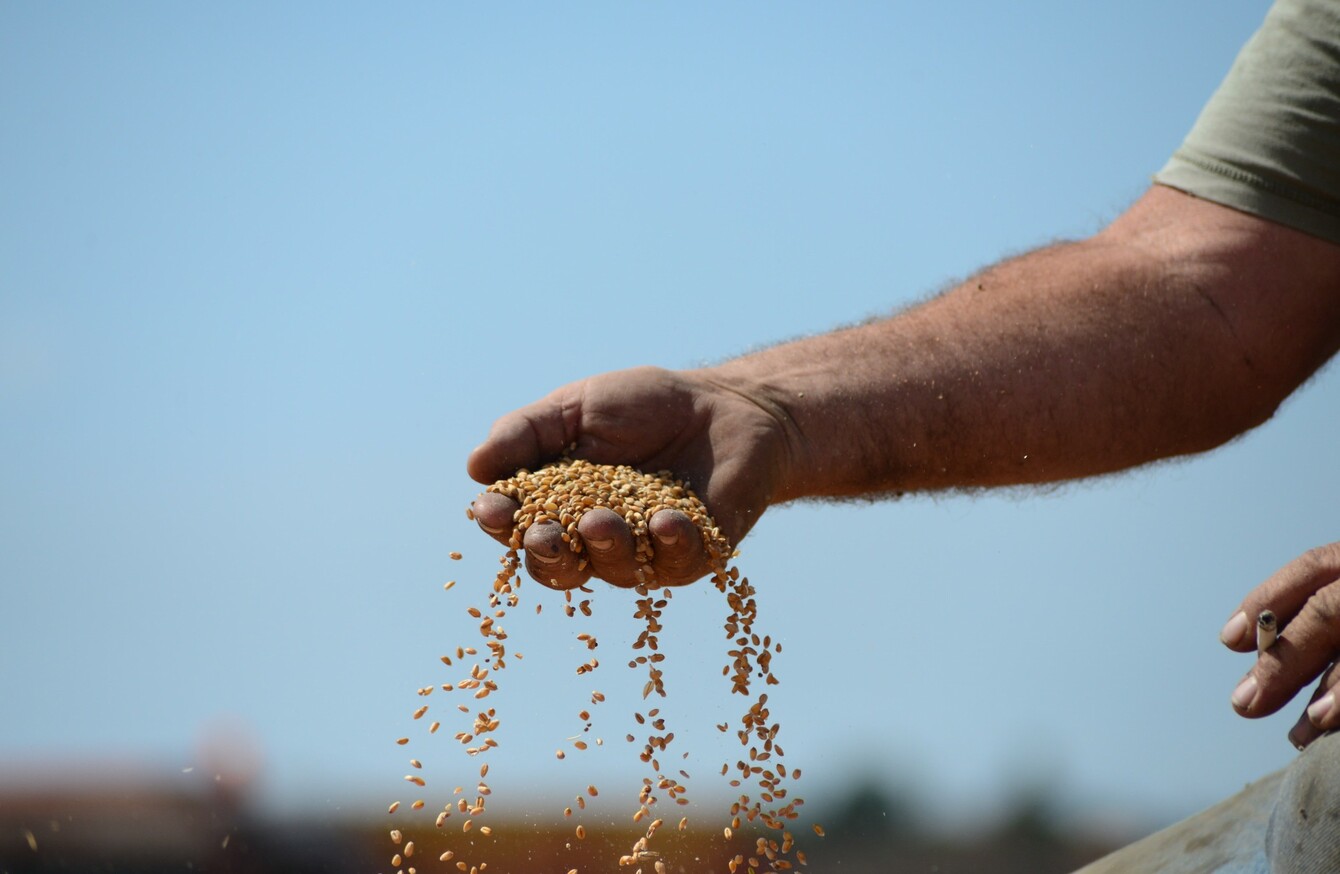 Image: Shutterstock/Tanja Tatic
Image: Shutterstock/Tanja Tatic
IT'S ALMOST THE end of October, which means two things for tillage farmers – the end of the autumn sowing season and the beginning of looking at the books and working out how much they've made this year.
Ireland's tillage farmers are struggling to get by – this year in particular has been a bad year for farmers of crops and grains.
Liam Dunne, a tillage farmer from Athy Co Kildare, says that it's now when most farmers will "look at the books, start paying bills, and adding up the figures".
This year, things don't look good. Lower international prices, poor yields, and bad weather have lead to a "perfect storm" for tillage farmers.
Last year held particularly good yields, and no one is sure why this year is different – some say it's climate change, others say it was the 'late spring', and other say it was last year's bad floods which may have washed all the nutrients out of the soil.
The result are poor grains that weigh lighter than usual, and a drop of 2.51 million tonnes to 2.1 million tonnes - this is partly due to land being sold off.
Tillage farmers have always been worried about the "perfect storm". We haven't lost a crop since 1985 – but there have been crops lost this year – over the western seaboard from Cork city to Derry city.
Liam is also the chairman of the Irish Farmers' Association Grain Committee; a lot of farmers call him to voice their concerns. He says that a lot of farmers are now applying for the Direct Farm Payment to keep their business going, rather than on living expenses, or reinvestment.
"If you're spending the payment on fuel expenses, that's a bad place to be."
Farmers were due to receive 70% of this payment last night.
He says that the spouses of farmers now carry more of the pressure and make contributions to the household finances, as well as the decision-making.
I know one farmer who has lost his crop. His eldest daughter is gone to university in Dublin, and they've managed to pay for the tuition up until Christmas, but they don't think they can [afford to] keep her there.
Farmers are forced into either selling land or selling equipment to stay afloat.
Sometimes they have to sell something, if you have three tractors you might sell one on. But the problem is that the lad down the road that would buy it is also in difficulty – so what you'd get would be very little.
Liam said that as farmers add up their earnings for the year, they should share their thoughts with the people around them – family, friends and other farmers.
"It's hugely important. I recommend that people to talk to their neighbours, who are probably in the same place as you, but you won't get any consolation by dealing with this on your own.
"Talk you your spouse, your merchant, your manager, your co-op. Pieta House is also there if you need to talk."
If you need to talk, contact:
Samaritans 116 123 or email jo@samaritans.org
National Suicide Helpline 1800 247 247 – (suicide prevention, self-harm, bereavement)
Aware 1800 80 48 48 (depression, anxiety)
Pieta House 01 601 0000 or email mary@pieta.ie – (suicide, self-harm)
Teen-Line Ireland 1800 833 634 (for ages 13 to 19)
Childline 1800 66 66 66 (for under 18s)