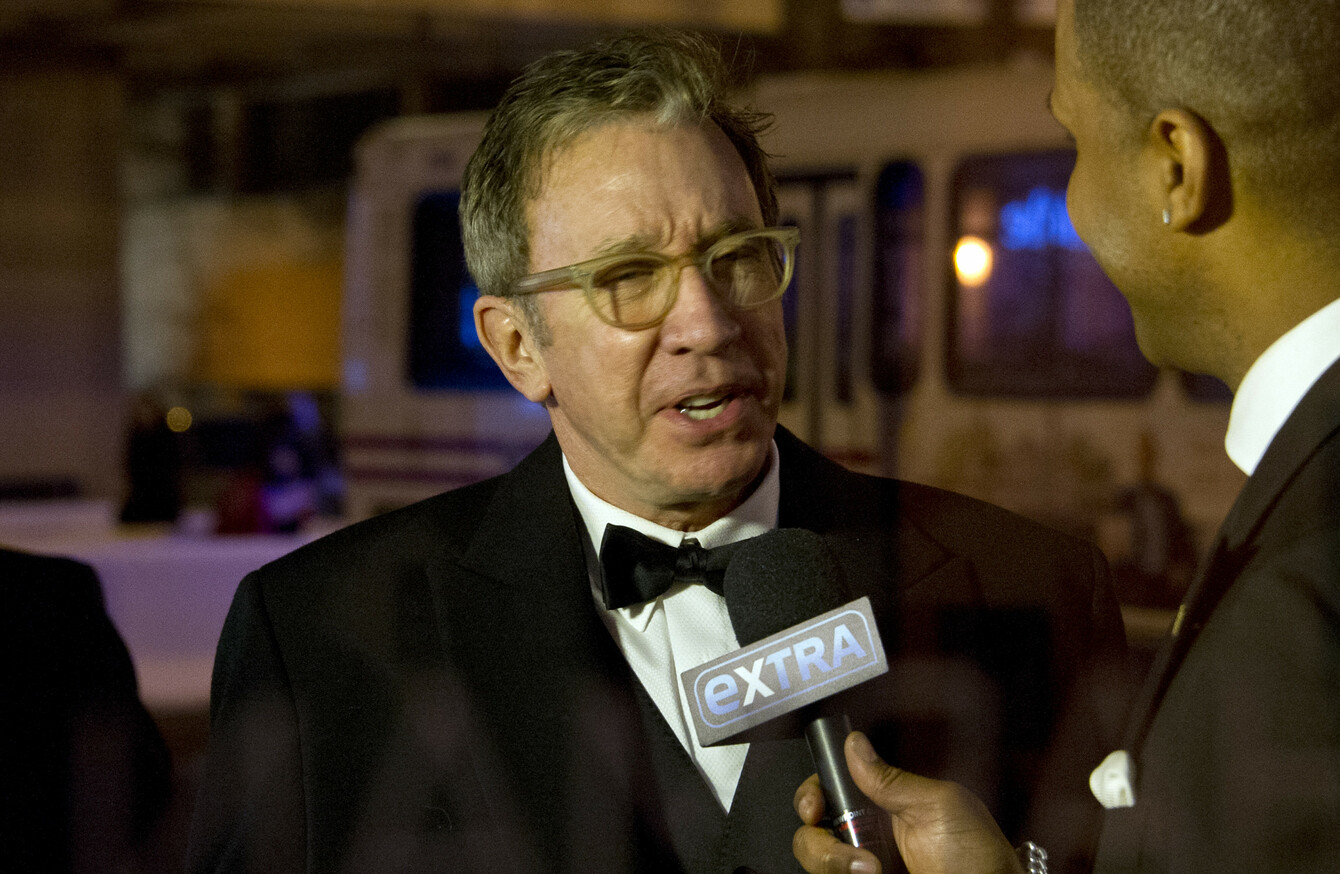 Tim Allen earlier this year.
Image: SIPA USA/PA Images
Tim Allen earlier this year.
Image: SIPA USA/PA Images
US TELEVISION NETWORK ABC has denied that it had canceled comedian Tim Allen's popular sitcom Last Man Standing due to its conservative politics.
Fans of the show – and Allen himself – were angered when ABC announced in May that one of its most-watched scripted series, a solid ratings draw, was to end.
Allen's character, an outspoken conservative, echoed the political positions of the 64-year-old actor, a Republican who attended President Donald Trump's inauguration.
The announcement sparked a firestorm of criticism on social media, with Allen tweeting that he had been "stunned and blindsided" by Disney-owned ABC's decision.
Meanwhile a petition on Change.org that attracted more than 400,000 signatures claimed the comedy was canceled because it was the only entertainment program that was not constantly shoving "liberal ideals down the throats of the viewers."
Source: CMA Country Music Association/YouTube
"Politics had absolutely nothing to do with it," ABC Entertainment president Channing Dungey told the Television Critics Association press tour in Los Angeles.
"We have actors on our shows who have all sorts of political views. Tim Allen is a valuable part of the Disney family and has been for a very long time."
She described Last Man Standing as a "high quality show" but added that the network had not been able to find room in the schedules for a seventh season.
Dungey was addressing journalists as she introduced ABC's segment at the TCA's annual summer press tour in Beverly Hills, where journalists hear from television producers and stars about their upcoming seasons.