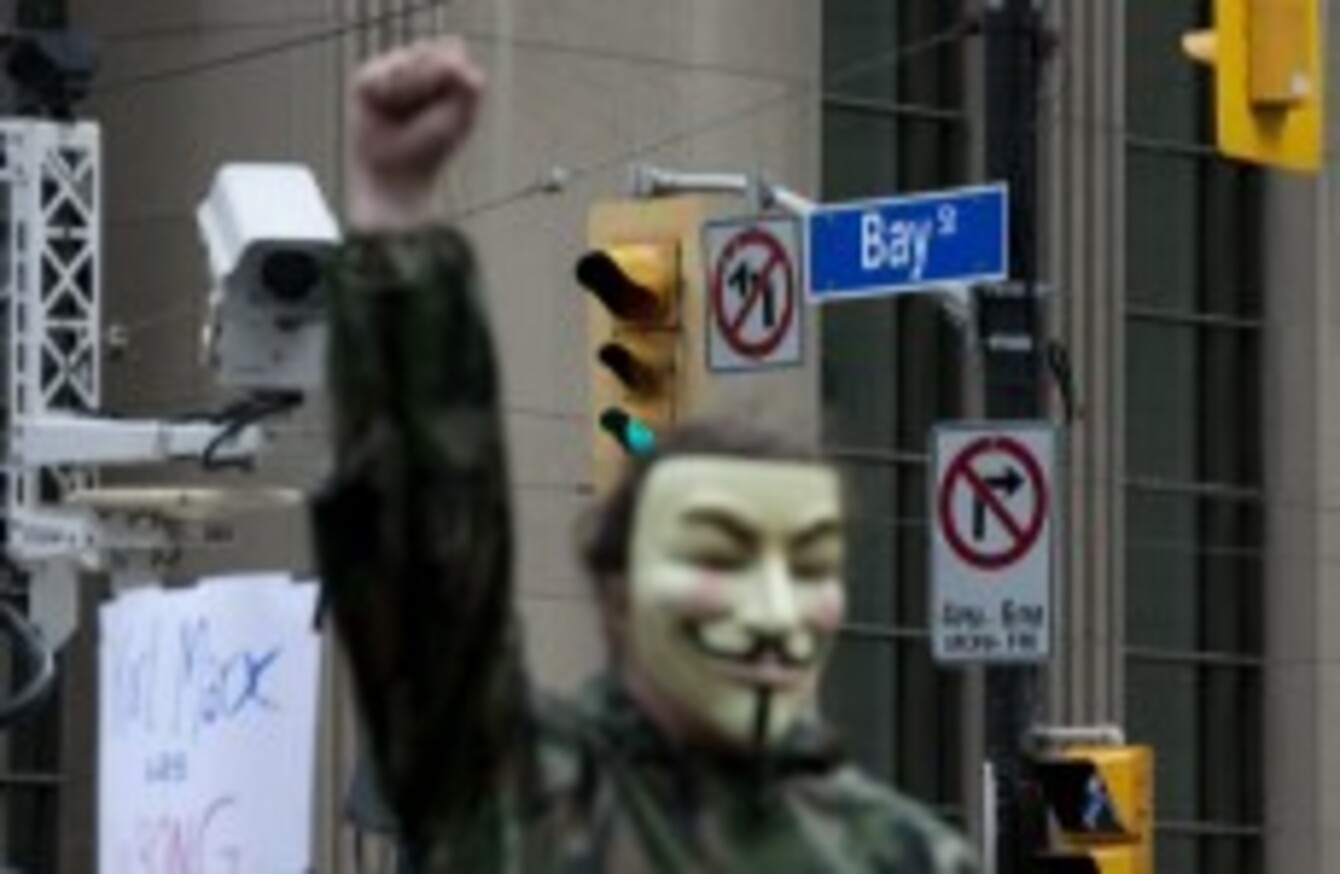 Image: AP Photo/The Canadian Press, Chris Young
Image: AP Photo/The Canadian Press, Chris Young
TIME MAGAZINE HAS awarded its prestigious Person of the Year accolade to… The Protester.
The US magazine said that events over the past year have led to street protests becoming "the defining trope of our times".
The runners up were US Admiral William McRaven, who led the operation which killed Osama bin Laden; Ai Weiwei, the Chinese artist and dissident; Kate Middleton, Duchess of Cambridge and wife of Prince William; and controversial US politician Paul Ryan.
The magazine traced the year of protests across the world, beginning with the Mohamed Bouazizi, the 26-year-old Tunisian street seller who set himself on fire in a market square almost exactly one year ago.
Since then, there have been protests across large parts of Europe, Asia and America over issues such as austerity, corruption, corporate greed and dictatorships.
As recently as this weekend, tens of thousands of Russian protests turned out in demonstrations against Vladimir Putin's regime and to demand fair elections.
The magazine noted that the stakes are "very different in different places":
In North America and most of Europe, there are no dictators, and dissidents don't get tortured… The protesters in the Middle East and North Africa are literally dying to get political systems that roughly resemble the ones that seem intolerably undemocratic to protesters in Madrid, Athens, London and New York City.
The list has thrown up numerous controversies and debate since it was first awarded in 1927.
Over the years it has gone to such luminaries as Adolf Hitler, Joseph Stalin (twice), Henry Kissinger, Deng Xiaoping, Ayatollah Khomeini and Newt Gingrich.
The winners from the last decade are:
2010: Mark Zuckerberg
2009: Ben Bernanke
2008: Barack Obama
2007: Vladimir Putin
2006: You
2005: The Good Samaritans
2004: George W Bush
2003: The American Soldier
2002: The Whistleblowers
2001: Rudolph Giuliani