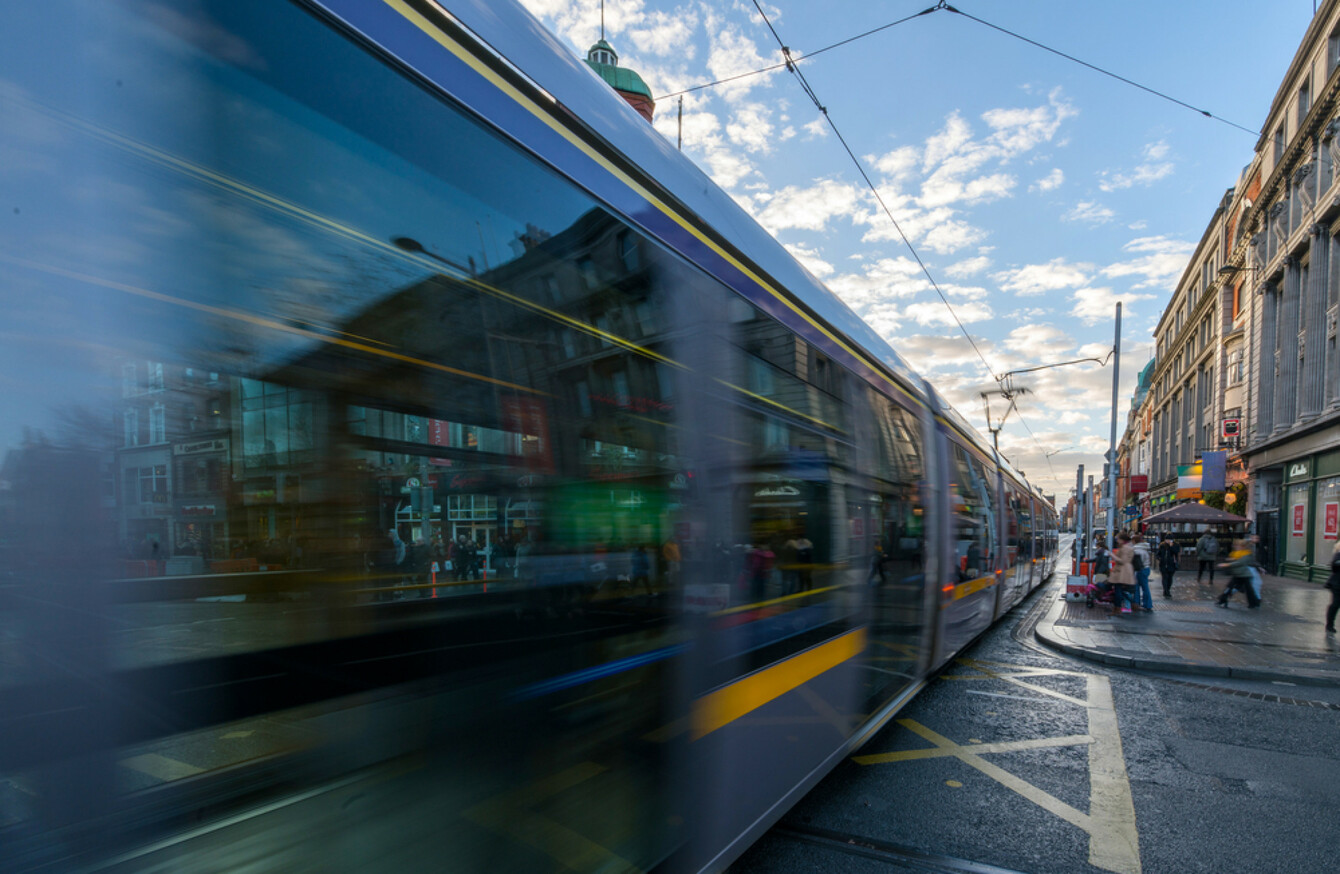 Image: Shutterstock/abd
Image: Shutterstock/abd
THE DEVIL IS in the detail – and there is much detail yet to be revealed in Project Ireland 2040.
A sweeping overview of the strategic planning that might get us to an Ireland in which would want to live in by 2040 was launched yesterday by Taoiseach Leo Varadkar and his Cabinet in Sligo. The ministerial cavalcade no doubt had a pleasant drive on the M4/N4 to Sligo IT but, to paraphrase previous incumbents of the seat of power, there might be much done, but a lot more to do.
The 'more' was contained in the document released at 2pm yesterday, outlining where €116 billion should be invested over the next 10 years in order to futureproof Ireland against a host of factors, including the impact of Brexit and a population growth of 1 million people.
(We took a look at where this €116bn is coming from yesterday evening.)

The main points broadcast a vision with some breadth, promising 10 key results in areas from climate action to plentiful housing, a health service that delivers without delay and a cultural and creative landscape accessible to all citizens.
It will, however, be some months before we receive a more definitive timeline on how these targets will be met.
The following is the timeline which yesterday's documents lays out. It does come with a health warning that the spending predicted here is based on Department of Public Expenditure and Reform projections over the next decade. It is not clear if any portion of the capital funding is ring fenced for projects that are not already in train.
Within a year
Businesses will be able to apply to the new €500 million 'disruptive technologies innovation fund' – this will be available to both start-ups and established companies who want to grow the use of innovative technology in their work and processes.
The €1bn rural development fund will be available in early 2019 for drawdown but it is of note that only €315m will be assigned up to 2022 – so around two-thirds of this won't be available until the final five years of this 10-year plan
It's a similar situation with the urban regeneration fund – that is worth €2bn over 10 years but only €550m of this will be available up to 2022.
An initial tranche of €100m will be open to applications under the new climate action fund (which will grow to a €500m investment up to 2027).
A second €30m regional enterprise development fund will be launched later this year (although this is the second half of the €60m total fund launched in May of last year).
By 2020
The National Forensic Mental Health Hospital is a 120-bed facility that is to replace the Central Mental Hospital and be open in Portrane, Co Dublin by 2020.
An urgent care centre for children at Connolly hospital in Dublin is to open next year and a similar facility at Tallaght hospital in 2020.
New home builds (excluding social) are to be delivered to the tune of 25,000 homes annually up to 2020. The number is to expand beyond that to 30,000-35,000 homes per year between 2021 and 2027.
The O'Devaney Gardens housing development – an example of 'urban infill' that this plan is keen to encourage in order to build up, not out in urban areas – is to be finished by 2020. As this is still in a public procurement process in the hope of adding 530 homes to the 56 social houses already underway, we'd describe this end date as hopeful but tentative.
By 2021
The second runway at Dublin Airport is to be open for business, along with a new visual control tower.
The redevelopment of the Natural History Museum, the National Library of Ireland and the Crawford Art Gallery (Cork) are to be completed by 2021. A second phase of development at Crawford, worth €18m, is to be finished by 2027.
By 2022
The National Children's Hospital at St James's – a massively delayed project – is to be open within four years.
New diesel electric trains are to arrive on our tracks in 2022 – this is expected to add 300 new rail carriages to national rail routes.
Work is to start this year and next on upgrades of Castletownbere and Killybegs fishery harbours – there will be further maintenance and upgrades starting up to 2022 at Howth, Dunmore East, Castletownbere, Dingle, Ros an Mhíl and Killybegs. (But the end date is not clear.) Work is already underway at increasing capacity at Dublin Port (end date 2022), Port of Cork – the Ringaskiddy development is to be completed in 2020 – and soon to start at Shannon-Foynes (completion – 2022), the three top-tier ports in the country.
It's worth noting that the Government is to carry out a "full mid-term review" of this national development plan in 2022, to see if they are making sufficient progress in delivery of every planned project released in today's documents. We'll mark that in our diary.
By 2023
Limerick city is in the process of upgrading almost a thousand homes in some of its most disadvantaged areas and delivering 400 new homes – this has been slated since 2013 and should finally be completed a decade on, in 2023. The plan published yesterday said it will support a number of social and economic initiatives in these areas to complement the builds and community.
Within 10 years to 2027
There is a promise to deliver 2,600 new acute beds by 2027. We understand that a chunk of these are to come from a new hospital in Cork which is mentioned in the plan. However, the plan is sparse on details of where this hospital will be in Cork and how many beds will be there, so the beds target will be partly dependent on that project not running into any snags and being delivered on a yet-to-be-declared date.
The three new elective procedure facilities are to provide beds in Dublin, Cork and Galway and these are also to be up and running within the decade in a bid to tackle the lengthy waiting lists in the country. Around 4,500 extra spaces are to be created within the community nursing home sector by 2027 as the percentage of over-60s in the population grows.
The relocation of Dublin maternity hospitals at the Coombe, the Rotunda and Holles Street, and Limerick's maternity facility's move to UHL are all slated to be finally complete by 2027.
The Government has vowed to deliver 112,000 new social housing units by 2027 – as its current Housing Action Plan says 26,000 new social units were to be built between 2016 and 2021, that means there will have to be a serious uptick in the acquisition of these homes in the final five years of this plan in order to meet its target.
We are told that there will be 20,000 school places delivered each year over the 'medium-term' – possibly not peaking until 2025.
There is €9.4bn set aside to 2027 to invest in enterprise, innovation and skills – many of the initiatives detailed have been previously announced but there is a further commitment to investing in the 7 national universities, upgrading ITs to potential university level and other educational measures. the disruptive technologies innovation fund of half a billion comes under this €9.4bn.
The Godot of public transport projects, Metro North, is expected to be completed to be in a position to bring travellers to and from Dublin airport to the city by the year 2027.
Metro North is not the only public transport advance which is we are promised will be fit for use by 2027. (The hint is probably in the section entitled 'Public Transport Network 2027′).
By the end of the decade, we are told we will see the DART expansion programme fully implemented, with lines to Drogheda, Celbridge/Hazelhatch, Maynooth and M3 Parkway, as well as new stations to link up with other transport options. It will use the Phoenix Park rail link and tunnel and it is hoped that there will be a big increase in capacity at peak travelling hours.
More bus corridors (including segregated cycling facilities of which there is no more detail in the plan), simpler fare structures, new park-and-ride stops and low-emission buses are part of the plan of what the Government is calling BusConnects. This is to roll out in Dublin, Cork and Galway, again all with the end-of-decade deadline of 2027.
So-called 'growth enablers' for urban centres including the Waterford North Quays zone, Cork Docklands and associated infrastructural connectors are all to benefit from that €2bn urban regeneration fund within the 10-year programme.
€7.3bn is being pumped into the regional roads network and in particular to the neglected North-West – the A5 road project is one of these to be explored but details of road completions are not clearer than 2018-2027.
These are the roads – including the M20 Cork to Limerick motorway- we are promised by 2027. There is slightly more concrete news for the N6 Galway City Ring Road, which is to be completed by 2025:
There is currently a publicly-funded programme to combat afforestation that has been provided for up until 2020. The National Development Plan wants to continue to provide for this sector beyond 2020, up to 2040.
By 2025, Moneypoint power plant will no longer be burning coal.
The proposed Celtic Interconnector – a €1bn underwater electricity cable linking Ireland and France – is to be finished by 2025/2026.
Several phases of the redevelopment of Mountjoy and Limerick prison complexes should be complete by 2027, with some remaining work to be done by 2031.
Upgrades of 30 Garda stations, new training facilities and control rooms, replacement of Garda aircraft and a much-longed-for alternative to the PULSE system.
New or refurbished court houses at Galway, Wicklow, Portlaoise, Tralee, Roscommon, Dungloe and Tuam.
Beyond 2027
No new petrol or diesel private vehicles will be sold in Ireland by 2030 – but the State hopes that half a million electric vehicles will be on the road instead by that time, supported by climate action initiatives, extended charging stations among other facilities.
Peat power plants will have converted to "sustainable low-carbon technologies" by 2030.
The number of homes being upgraded to energy-efficient status will be hitting 45,000 per annum from 2021-2030 (the target pre-2021 is 30,000 homes).
Public sector buildings will be retrofitted for energy efficiency by 2050.
One Fine Gael TD press released his delight at the four Luas extensions being included in the plan, saying that "we now have a commitment to get it started in 9 years at the latest". The plan actually says that it is hoped that "appraisal, planning and design" of the Luas extensions to Bray, Finglas, Lucan and Poolbeg will be completed by the end of 2027. If it is a particularly efficient process, the first shovel might be in the ground by the start of 2028 at the very earliest but it's unlikely commuters will be riding those rails that year.
The same goes for a proposed light rail corridor to Cork – at this stage, it is a suggestion rather than a confirmed link as the Cork Transport Strategy itself is still being decided.