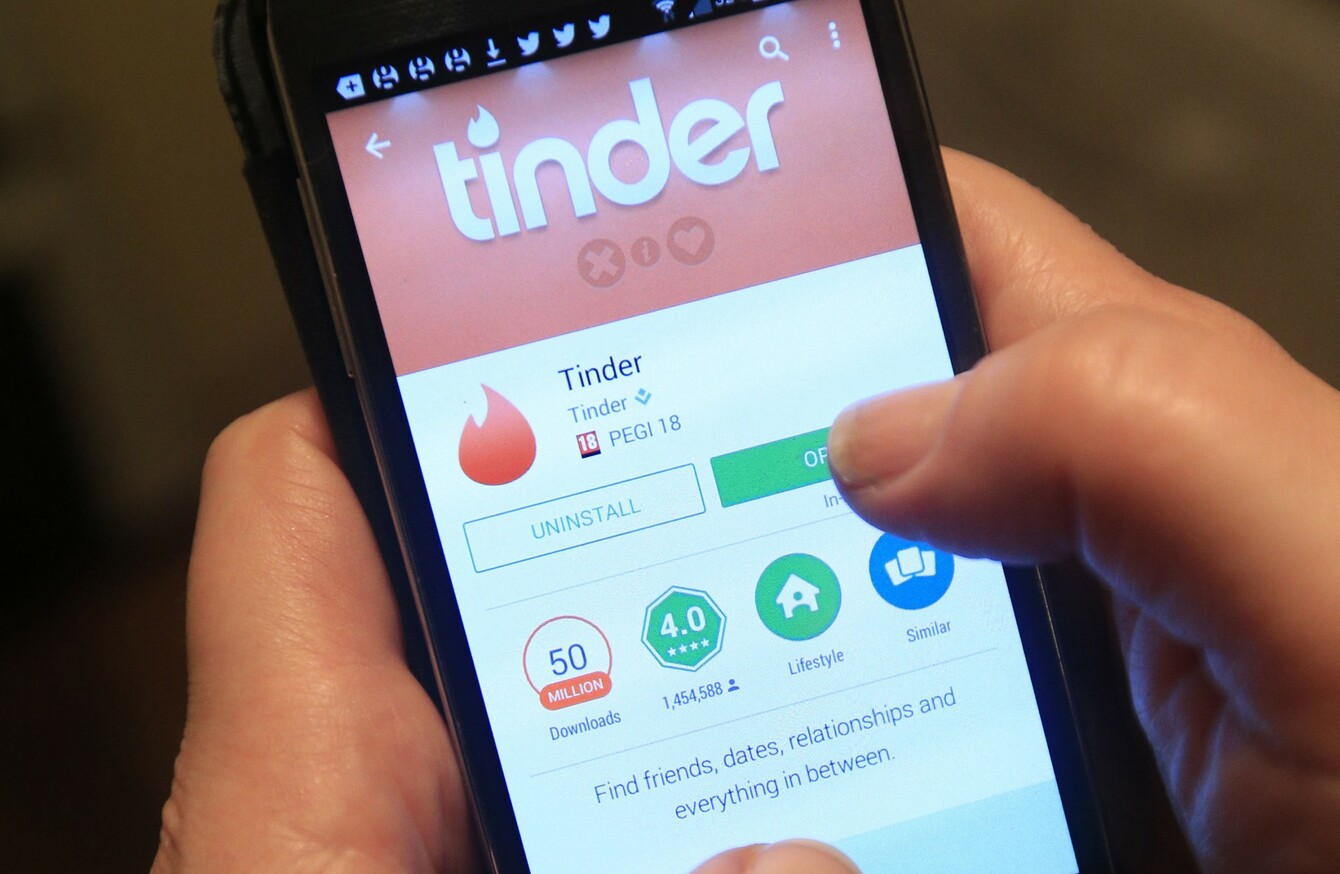 File photo
Image: Jonathan Brady PA Wire/PA Images
File photo
Image: Jonathan Brady PA Wire/PA Images
A WOMAN HAS told the Central Criminal Court that a man who she met on the dating app Tinder raped her in the Dublin mountains on their first date.
The Louth man (36) has pleaded not guilty to rape at Kilmashogue Lane, Rathfarnham, Co Dublin on September 11, 2014.
The alleged victim told Alex Owens SC, prosecuting, that after matching on Tinder the pair exchanged messages on WhatsApp, with the accused sending up to 20 messages to her within a 24 hour period.
The 31-year-old woman, who was a university student at the time, said the accused "sounded cross" when she cancelled their first arranged meeting at short notice.
However a subsequent date was arranged for September 11 and an arrangement was made to go for "a spin and a coffee."
She said he told her they would take the "long way back" to the city as he drove down an unlit rural road. He stopped the car and said: "I wouldn't abandon you in the mountains."
She said that after a brief kissing session she asked him to "take it easy". He said to her then "what the fuck do you think we're here for?"
She said she didn't want a "one night stand" and she left his car after he told her to "get the fuck out". She got out and he drove off. She took out her phone to ring a friend but there was no signal.
The car disappeared from sight but the car returned a few minutes later and stopped by her. The man told her "it's grand, get in" and she got in because she felt like she didn't have a choice.
She said she didn't know where she was and he seemed a bit calmer.

Darkness
He drove the car back to where they had been and he stopped the car. He turned off the car lights and they were in complete darkness, she said.
He began kissing her again. She told him to take it easy. He leaned over and pulled a lever to drop her seat back and moved quickly to get on top of her.
He took her hand and put it inside her pants. He called her a "sexy bitch". She said she moved her hand away but he said to her "just f**king touch it".
She said he was cross and was in a completely different mood to earlier in the night.
"I was afraid he was going to beat the shit out of me," she said. The witness said she put both her hands to his chest and said "seriously, stop".
He pulled her jeans down to her knees, she said, and she said she was terrified.
"He lifted up my legs. I stopped resisting him then," she testified. She said the accused then raped her.
Afterwards he said: "That was shit. I would have last longer if you hadn't teased".
He dropped her home and she said the accused sent her a WhatsApp with a smiley face, which she deleted.
During cross examination, defending counsel Michael Bowman SC put it to the complainant that while the date did not go as anticipated, she "willingly undressed herself" and had sex with the accused.
"It was a consensual sexual encounter between two young people who met on the internet," he said. The woman rejected that this was what took place.
The court heard that in the 36 hours following the date the woman had Tinder conversations with six men.
She acknowledged that she had gone to college the next day and resumed her activity on Tinder because she wanted to pretend that the alleged rape hadn't happened.
The trial continues before Mr Justice Paul Butler and a jury. Both the accused and the complainant are entitled to anonymity throughout the trial.
Comments have been closed as this case is before the courts